If you're looking to purchase a sloping block of land or you've recently bought one, you may have noticed that a sloping block is generally more affordable than a flat one. This is because the building techniques required to build a split-level home are more complex than a standard build.
The good news is that what you save by purchasing a sloping block can be used to create a more unique and interesting home, and when developed well, a sloping block can provide a great return when it comes time to sell. Generally,, homes built above sea level (i.e. homes built in a sloping area) tend to sell above the average house price versus homes that are less elevated, delivering a greater return over time.
But the benefits of a sloping site don't end there. In this article, we share the many benefits of building on a sloping block!
The benefits of working with the slope
With over 30 years of experience as the "sloping site specialists", our team of experts understand how important it is to work with the natural contours of a sloping site.
Split-level homes are the most elegant solution to building a home on a sloping block. Look carefully at any well-built split-level home, and you'll begin to appreciate what a dramatic impact this design technique delivers — you'll see how raising or lowering parts of the floor dramatically improves the way split-level homes sit on the slope.
Houses built in sloping areas distinguish themselves with their wonderful views, abundant light, natural ventilation and the added bonus of separate living areas on different levels.
The secret to building on a steep block is to work with the slope (see the video above on how to build a house on a hill). Whether your block slopes downhill, uphill or sideways, your home design should complement the unique shape and slope of your land. The sloping designs below have distinguishing features that have been specifically crafted to help maximise the varying type of slopes — take a look.
If your block slopes down from the road, it might be more appropriate to build a split-level house, positioning living areas on multiple levels and the main entertaining areas on the upper floor. A back deck would be best placed on the lower or upper floor to take in the natural beauty of your backyard and any potential landscapes; perfect for year-round entertaining.
If your block slopes up from the road, more often than not, the best solution will be to have the garage on the lower level of the home and position the main entertaining areas on the mid and upper floors. The upper floor opens to an enchanting covered deck to overlook your potential views.
If your block slopes sideways, the best solution may be to place the garage on the lower floor and position the main entertaining areas on the mid or upper floor. If you have views to maximise, consider adding a deck to the side or back of the home.
Five incredible benefits of building on a sloping block
Building a house on a sloping block can seem like a daunting task. Still, it offers a range of benefits that make it a unique and exciting prospect for anyone looking to build their dream home! 
A sloping block offers the opportunity for a creative and innovative design, allowing you to build a functional, aesthetically pleasing home. With a little bit of planning and design expertise, building on a sloping block can result in a stunning home that takes advantage of the natural features of the land.
#1. Multiple living areas
Sloping sites offer unique design opportunities, such as the ability to spread living areas across multiple levels. Our popular Carolina 1 downhill design combines privacy and versatility with the family room on the upper floor, a theatre room on the mid floor and rumpus on the lower floor, adjacent to Bed 1, 2 and 3.
A sloping block presents unique design opportunities that are not available with flat blocks, like putting a stairwell in to create higher ceilings in a living area or entryway. This can create a unique and visually striking home design that feels spacious, open, and welcoming, and is usually a highly sought-after upgrade! 
Not only saving thousands of dollars on retaining walls and excavation costs, but you're also receiving the benefits of high ceilings, loft-style spaces, and a more customised home!
#3. Fewer costs after handover
Building a split-level home on a sloping site will ensure you have fewer costs after handover like those large, unsightly retaining walls. At Montgomery Homes, we utilise integrated retaining walls during the build — this is a type of retaining wall that is built into the design of a sloping block to hold back soil and prevent erosion, while also serving as a functional and aesthetic feature of the landscape. 
Integrated retaining walls also help to minimise costs, streamline approvals and create more space around your new home! Learn more about this technique in the video above.
One of the most significant benefits of building on a sloping block is the opportunity to take advantage of stunning views. Sloping blocks often offer elevated positions with panoramic views of the surrounding area, whether it's your neighbourhood, the city, mountains, or even bodies of water. 
With the right design, you can make the most of these views and create a home that feels connected to the natural environment! Our team will work with the orientation of your land to ensure you not only have wonderful views but natural lighting is always maximised in your new home. 
Outlook and natural light are always considered first when a Montgomery Homes split-level home is designed, so your new home will be flooded with sunshine and warmth. 
Plus, balconies and decks built on a slope will ensure you'll never get tired of your breathtaking outlook.
#5. Improved energy efficiency
By taking advantage of the natural features of the land, you can build a home that is naturally insulated and takes advantage of passive solar heating and cooling.
Passive solar heating involves positioning your home to take advantage of the sun's path throughout the day. By orienting your home to face north or northwest and using large windows, you can capture the sun's warmth during the day and retain it at night, reducing the need for heating in winter and lowering your energy bills.
Passive cooling, on the other hand, involves using natural ventilation to cool your home rather than relying on air conditioning. By positioning your home to take advantage of prevailing winds and using strategically placed windows, you can create a natural flow of air that cools your home in summer. 
Building into the slope can also provide natural insulation for your home. The earth around and underneath your home provides natural insulation, which can help regulate the temperature inside your home. This can reduce the need for heating and cooling systems and lower energy bills!
The key is to find an experienced sloping site builder
Generally, anything with a slope greater than two metres across the building site will require a specialised sloping builder (see our blog on very steep slopes). The key is to find a builder that thrives on the challenge of a sloping site and who has proven expertise in this area. 
With over 30 years of experience, Montgomery Homes is a sought-after builder in Sydney, the Central Coast, and Newcastle regions. Our expertise in building on sloping sites has earned us a reputation for delivering exceptional quality homes that are both functional and visually striking!
One of the reasons Montgomery Homes is highly sought after is our passion for providing solutions. We understand that building on a sloping site can be a challenging task, but we thrive on finding innovative solutions that make the most of the natural features of the land.
Love the idea of building a Montgomery Homes split-level home? Contact us to start the design process today!
Explore our other blog posts
All Articles
Blog
Building Process
Featured
Finance Tips
Home Designs
Inspiration Gallery Blog
News & Events
Selections Gallery
Selections Gallery Blog
Shaynna Blaze
Styling & Inspiration
Sustainable Living
April 13, 2022
From the insulation to the home orientation — Montgomery Homes understands that building energy-efficient home designs are important to our valued clients. Plus, with power bill savings and many other benefits — our energy-efficient home designs deliver both environmental-friendliness and style!
July 9, 2020
Got the urge to refresh the look and feel of your home without the hassle of moving? Need some extra space for a growing household, or are you simply looking to add extra value to your home? How about all of the above?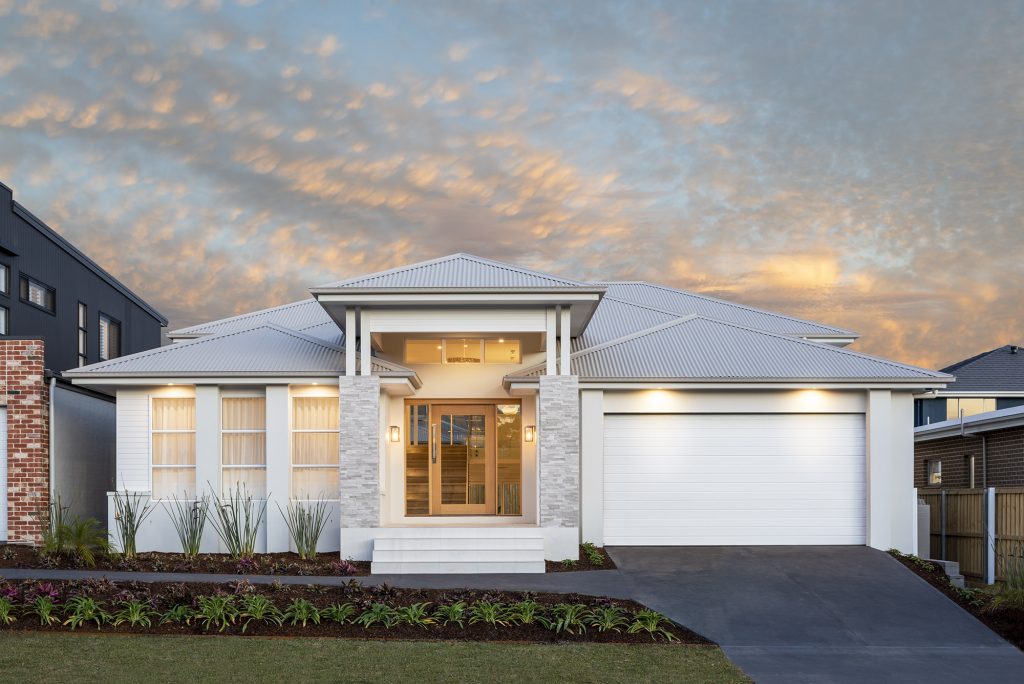 April 15, 2020
When researching land to purchase, the thought of building on a sloping block at first might seem complicated. However, building on a sloping site doesn't need to be stressful and you certainly don't need to compromise on building the home you've always dreamed about. Split level house designs are the perfect solution for sloping blocks as they are designed to follow the natural slope of the land, resulting in a stunning, architectural split level home that is both unique and spacious.
Join our newsletter to receive our latest promotions,
news and helpful building and design tips