Tips for designing an energy-efficient house
In 2022, Australian homeowners are caring more and more about the environmentally friendliness and energy efficiency of their homes. An all-time high of 75% of Australians is concerned about climate change compared to 8% who aren't concerned at all, which is why so many are making better choices and building energy-efficient houses. 
Energy-efficient home designs come with a huge range of benefits — for one, choosing solar power over traditional power sources can reduce greenhouse gas emissions to zero and second, choosing more energy-efficient lighting and appliances can reduce your power bill drastically. 
If you're working towards a more energy-efficient home, we're here to make the process simple. Here, we share some helpful tips on how to design an energy-efficient house plan, lower your power bills and minimise your carbon footprint. Read on!
#1. Retain warmth indoors with quality insulation
The more air-tight your home is, the more heat your energy-efficient house will retain in winter and cool air in summer. With this in mind, it's important to fill walls and ceilings with high-quality insulation so you can maintain a comfortable, energy-efficient home year-round. 
In our energy-efficient home plans, we install R2.0 insulation to external walls and internal garage doors as well as R3.5 insulation under our roof trusses (excluding outdoor areas). Plus, with sarking* under our Colorbond roofs and concrete roof tiles, you can rest assured knowing that your home is well insulated.
*Selected designs only
You should also make sure that all doors and windows are air-tight to ensure warmth and cool air doesn't escape through the cracks. At Montgomery Homes, we ensure all doors and windows are properly sealed so you won't have to blast fans or heaters year-round, subsequently lowering your energy bill and leaving more money in your pocket.
See above for insulation included in your new home build as a standard.
#2. Opt for LED lighting and downlights to minimise energy use
Lighting accounts for 12% of Australia's energy usage so when it comes to installing or changing lightbulbs, LED lights should be your first choice. LED is the most energy-efficient form of lighting on the market, minimising energy consumption and delivering exceptional light output at the same time. 
In our energy-efficient house designs, we utilise both LED lighting and downlights from electrical experts, Your Home Consulting. LED downlights consume around 85% less energy compared to traditional halogen lightbulbs and last up to 15,000 hours — a huge jump from the 1,000 hours of traditional lightbulbs.
Plus, LED downlights look sleek and stylish embedded into the ceiling, so it's a win-win situation! Watch the video below to meet the team from Your Home Consulting and learn more about the light selection process.
Statistics sourced from Engineers Australia, Department of Industry, Science and Resources and CSIRO
Solar panels are one of the most cost-effective options for renewable energy in your home — in fact, they have the potential to reduce or eliminate your power bill altogether! These panels can power lighting, heating and cooling systems, appliances and hot water, so you can reduce your carbon footprint and your expenses.
While solar panels are not included in your new Montgomery Home, you may be eligible to receive the NSW Government solar rebate which can cut the cost of your solar system by up to 33%!
#4. Consider the orientation of your home on the block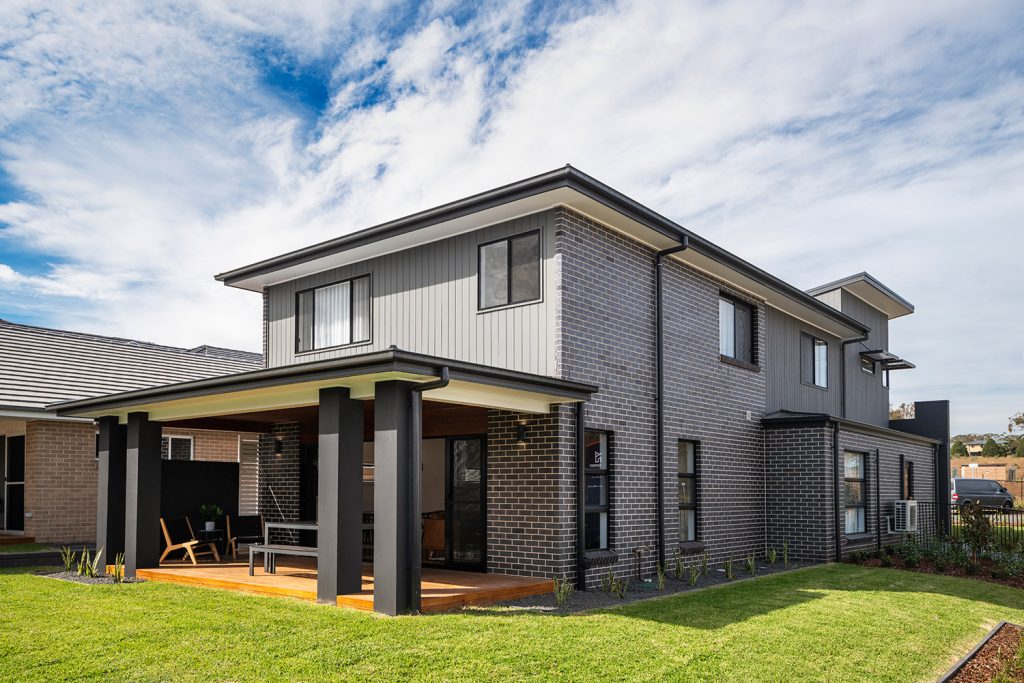 The orientation of your home on your block can have a dramatic impact on the energy efficiency of your home. With this in mind, we orientate your new home to suit the specifications of the block while also considering where you will be spending most of your time e.g. the living room or the kitchen. 
Our goal is to maximise your views and give you the best possible access to both sun and shade throughout the year!
#5. Lower future power bills with double-glazed windows
Many homeowners are surprised to learn that standard glass can be a poor insulator for their homes. Heat transfers quite quickly through standard glass windows in winter, meaning your home is losing warmth and your heaters/air conditioning has to work much harder to maintain a comfortable temperature. 
Plus, almost 90% of heat gain during summer comes from doors and windows — no wonder Aussies rely so heavily on air conditioning in the warmer months!
Instead, we recommend opting for double-glazed windows to improve your home's heat retention capabilities in winter and keep hot air out in summer. Double-glazed windows have two glass panes bonded together by a spacer and separated by an argon-filled gap of up to 20mm. 
Thanks to this thermal layer of argon between the two panels, your home will be protected against heat and cold up to four times more effectively than standard-glazed windows. In fact, double-glazed windows are so effective that they can lower your power bill by up to 20%!
Double-glazed windows are offered as an upgrade in our Diamond and Sapphire Collections.
#6. Create cross-ventilation with high ceilings and wide hallways
To help minimise costly air conditioning and fan use in your home, we recommend opting for high ceilings and wide hallways — this will allow more air to circulate and cool down your home. 
Talk to Montgomery Homes and Your Home Consulting about improving the energy-efficiency of your new home
At Montgomery Homes, we're committed to building dream homes and for many, energy efficiency and environmental-friendliness is a big part of that. We work with the expert electrical engineers from Your Home Consulting to ensure we can deliver both energy efficiency and style to our clients!
Contact us to discuss energy-efficient house plans and how we can help build a better home for your future.
Explore our other blog posts
All Articles
Styling & Inspiration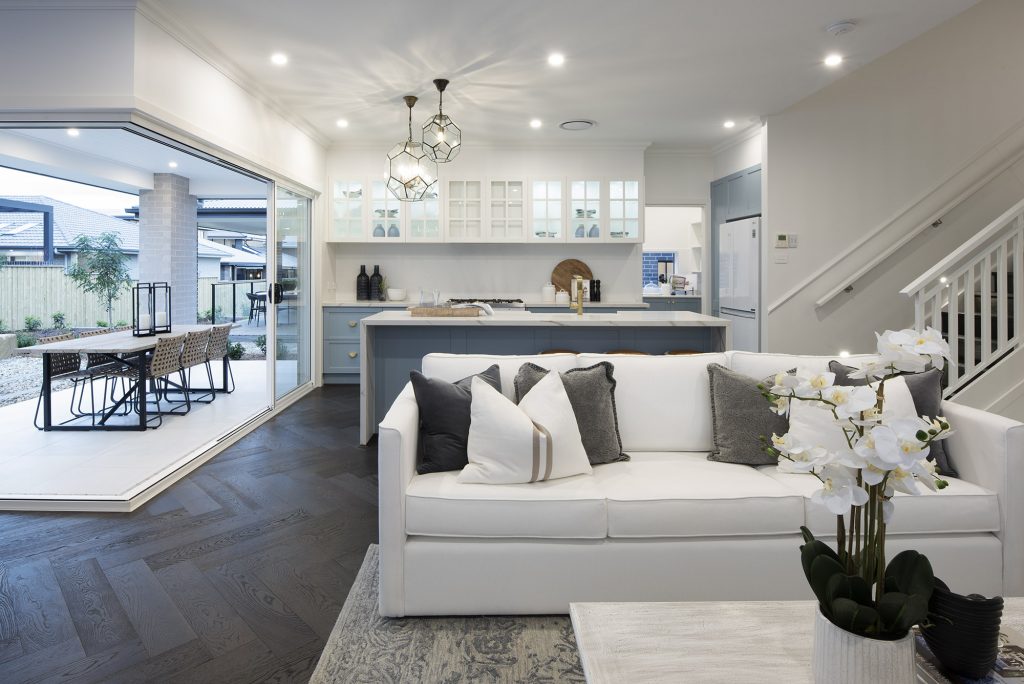 February 27, 2023
As your family grows, you may be looking for ways to maximise space in your new home build. In this article, we share three tips to make the most of every space in your beautiful new home. Read on!
Join our newsletter to receive our latest promotions,
news and helpful building and design tips