I'm looking for an estate in:
House and Land Packages Central Coast
When you visit the Central Coast, you'll find an abundance of national parks and endless beaches to explore. The Central Coast has a vibrant art scene and local markets are often thriving, where you can sample local food and discover talented local artists.
Nestled between Newcastle and Sydney, you really do get the best of both worlds living on the Central Coast! Whether you're drawn to the laid back vibe, have an eye for art, or looking for a lifestyle near the beach, explore one of our flexible house and land packages on the Central Coast today.
See Explore House and Land Packages in Radcliffe Estate
1433 Hue Hue Rd,
Wyee
NSW
2259
See Discover House and Land Packages in The Glades
The Glades,
Glenning Valley
NSw
2261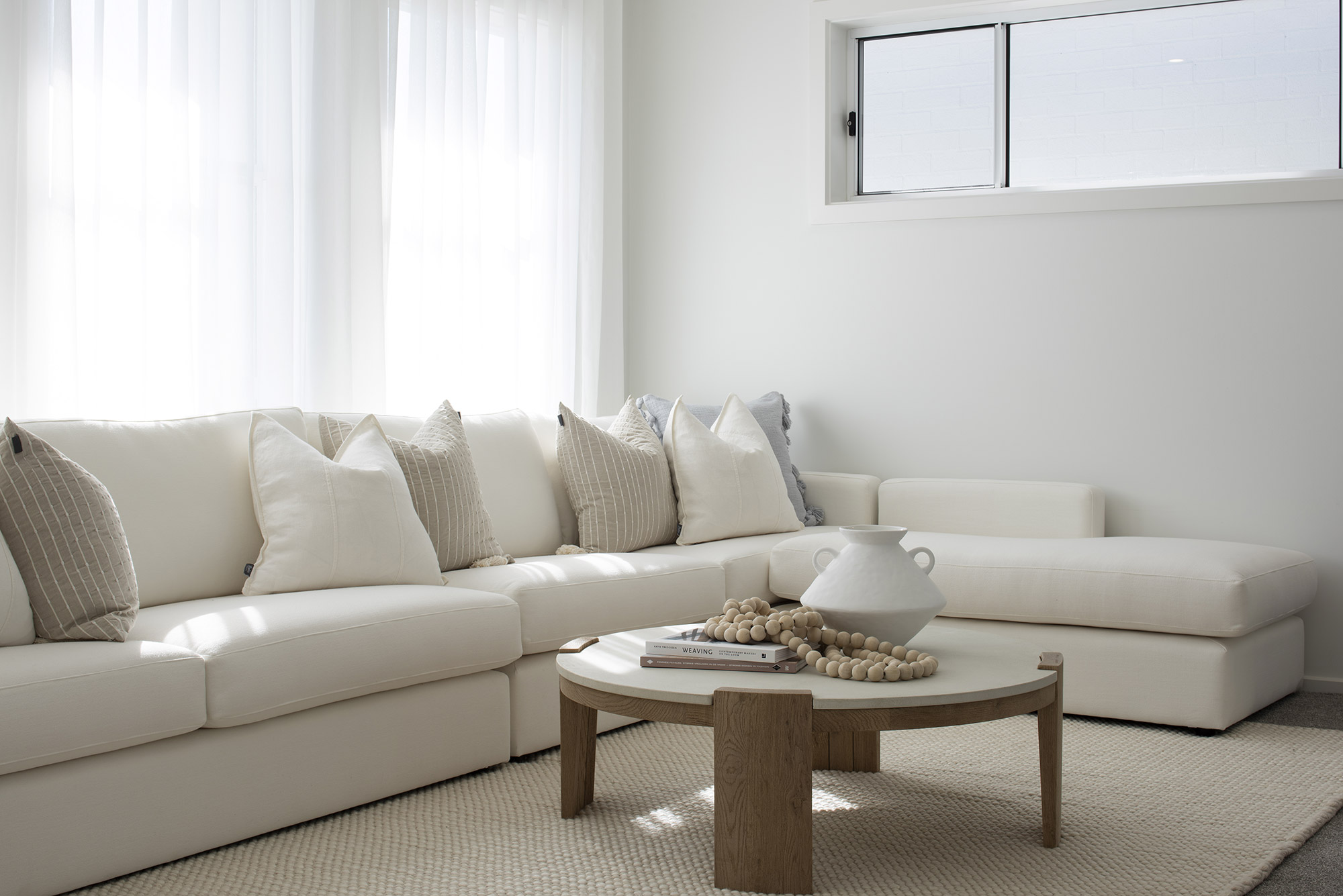 Why Choose House and land on the Central Coast?
Discover the convenience of house and land packages on the Central Coast.
Taking the hard work out of the new home build process, house and land packages Central Coast wide give you more time to plan life in your new Montgomery Home. Cost-effectiveness, a streamlined process and time-efficiency define house packages. Central Coast house and land packages guarantee a cleverly crafted home design and site selection that maximises the potential of your new home. Given no two blocks of land are the same you can be rest assured that by working closely with land developers, an award-winning Montgomery Homes design will afford you a luxurious, modern and quality lifestyle.
House and land packages Central Coast wide feature home designs that will enhance your lifestyle in this hybrid location of sparkling beaches and lush national parks. Home to stunning waterfalls and scenic hiking trails, our new house and land packages on the Central Coast contribute to an ideal location to raise a family.
What Does a House and Land Package Include?
A Montgomery Homes house and land package features an award-winning home design paired with a hand-selected block of land that best suits the home. Dusting your new home in quality fixtures and finishes is an exciting part of your new home build process. Conveniently including our Diamond, Sapphire or Advantage Collections and ideal for investors and first-home buyers, a house and land package also comprises BASIX requirements and standard site costs. Plus, if the hand-selected home design doesn't quite meet your liking, you have the ability to select from one of our other home designs.
7 simple steps to building a house and land package in Sydney, Newcastle or the Central Coast
The house and land process is completed in 7 simple steps:
Find the house and land package of your dreams.

Discuss your home design with the Montgomery Homes team.
Make an appointment with one of our team members and start bringing your new home to life!
Secure the house and land package with a small deposit.
To ensure your desired house and land package doesn't sell to another customer, we will require a $1,000 holding deposit This will take the block off the market for two weeks.

We'll draft up a house and land contract for you and send it off to your financial institution for approval.

Select your colours, fixtures, and fittings for your new home.
This is the fun part! Our Diamond and Sapphire clients will get to visit our state of the art Gallery One to choose kitchen and bathroom fittings, internal and external colours, materials and finishes.
Once we've completed the finer details together, we will finalise your tender and plans, ready for council and BASIX approval.
Review your detailed Tender and sign off once you're happy with the layout and inclusions, then we can send your plans off to the relevant regulatory bodies.
Note: The balance of $3,750 of deposit is due on the day of Tender (Total deposit: $7,500).

Build your brand new home.
Once approval has been received from council and other regulatory bodies, we can start building your brand new home!
Your house and land FAQs answered
Everything you wanted to know about building a house and land package answered here.
House and Land package for first home buyers
First time home buyers Tyler and Lauren invested in their forever home with a Montgomery Homes house and land package. Looking for a home with a variety of living spaces to entertain friends and family, ample storage options and plenty of natural light made the Southport 217 design a perfect choice for them.
Want to get in touch with one of our consultants?
Our team can help find the best home for your family


















Join our newsletter to receive our latest promotions,
news and helpful building and design tips