February 11, 2022
When building a new home, sourcing modern interior design ideas and inspiration may be high on your to-do list. From taking advantage of natural light, to adding a splash of your personality — be inspired by these interior design ideas from Shaynna Blaze.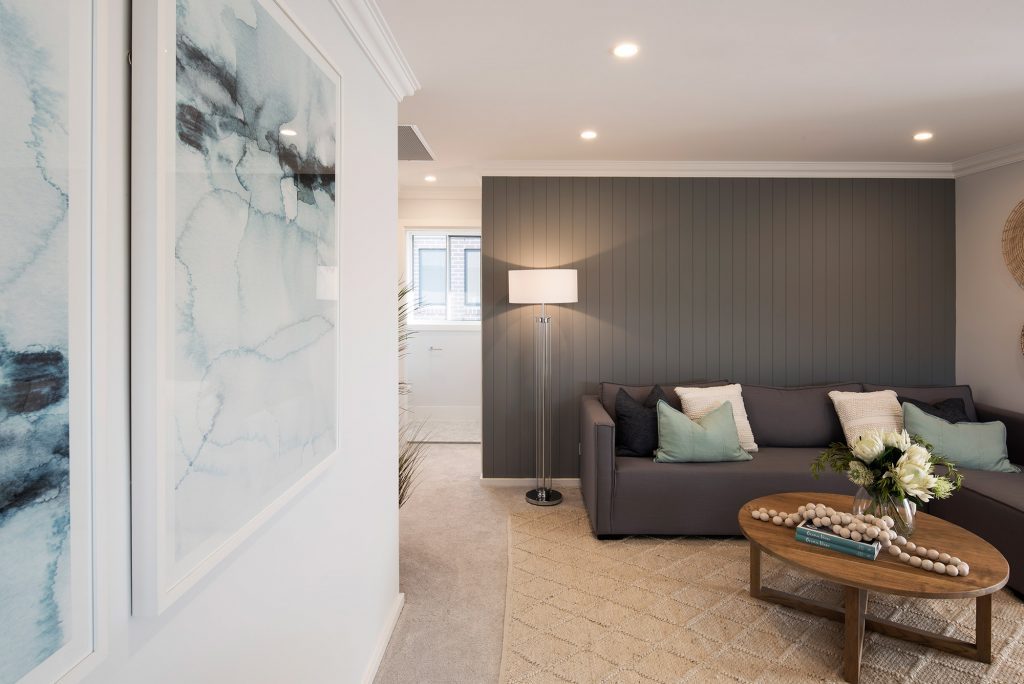 August 6, 2021
The humble home is all about togetherness… but every now and then it's nice to spend some time alone! The rumpus room is the perfect place to relax and unwind, whether you need a spot to have your morning coffee or the kids need somewhere to play after school. Create a comfy, cosy space for the whole family with these 4 gorgeous rumpus room ideas!
May 17, 2021
If the beach is your happy place, you might be wondering how to bring its sunshine and serenity into your home. In this blog, our brand ambassador Shaynna Blaze shares how to create a modern Hamptons style home with a modern twist from the inside out — starting from the kitchen and heading all the way to the roof. Read on!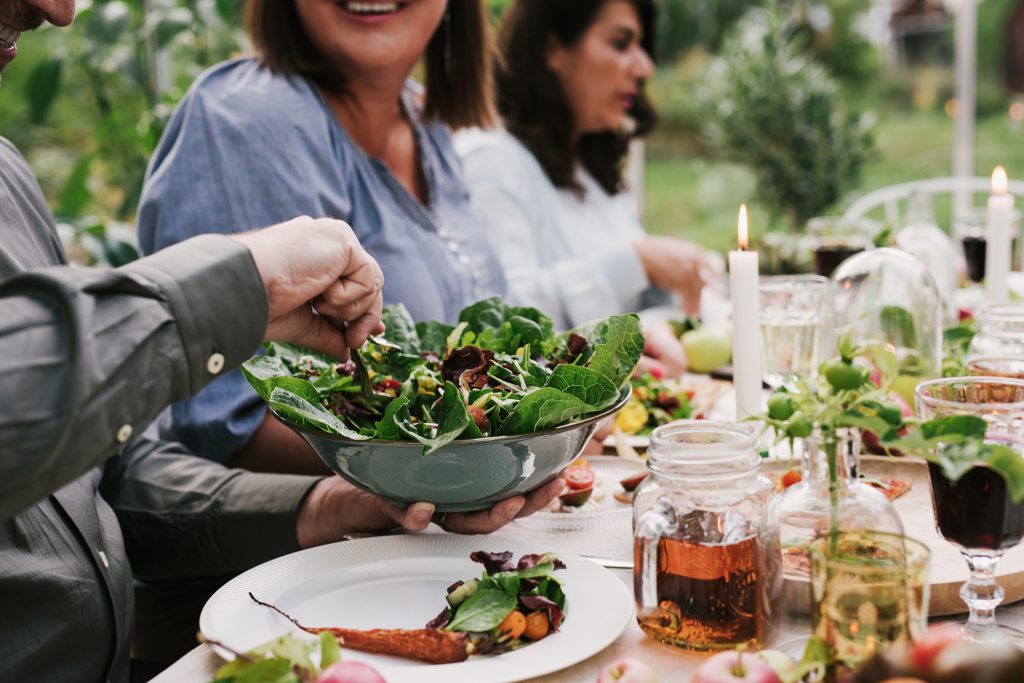 February 9, 2021
Aussies love a classic barbeque - getting out in the sunshine, sizzling up some steaks, and socialising with friends in the Great Outdoors. What's not to love? To take your next dinner party or barbeque to the next level, be sure to check out our luxe outdoor entertaining area ideas, from wicker furniture to garden designs!
February 8, 2021
Hamptons inspired homes are one of the top trends for 2021! Characterised by neutral colours, natural textures, and nautical themes, this home design will make you feel like the sea is at your doorstep. Here are 4 essential steps to creating a stunning Hamptons inspired home!
December 3, 2020
Usher in the new year with the latest interior design trends! Here we share interior design expert Shaynna Blaze's top 5 design trends for 2021. Read on!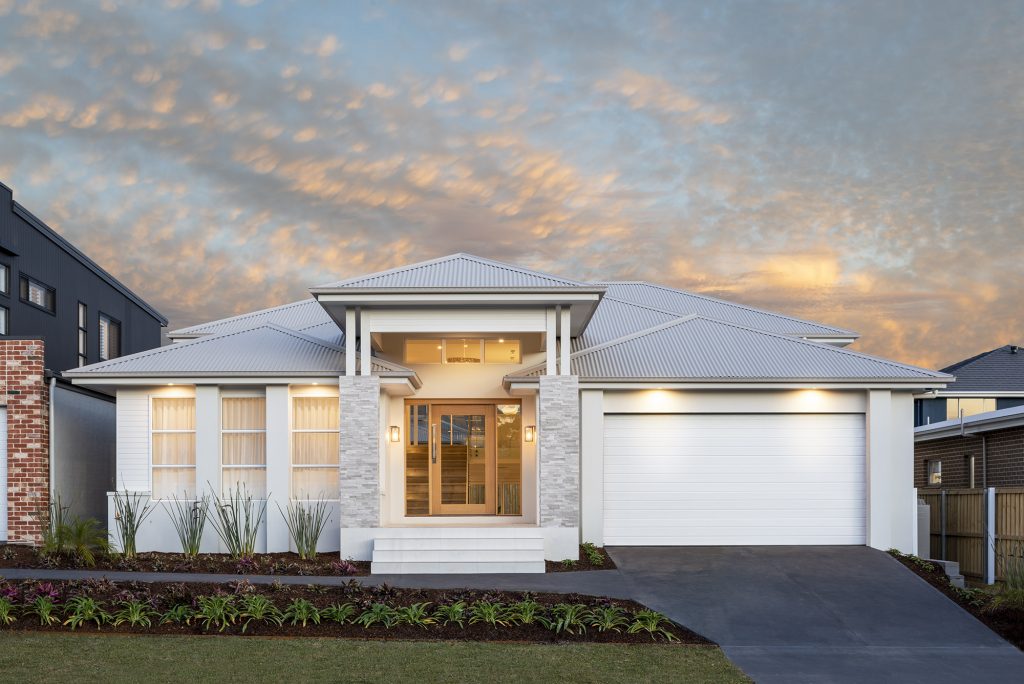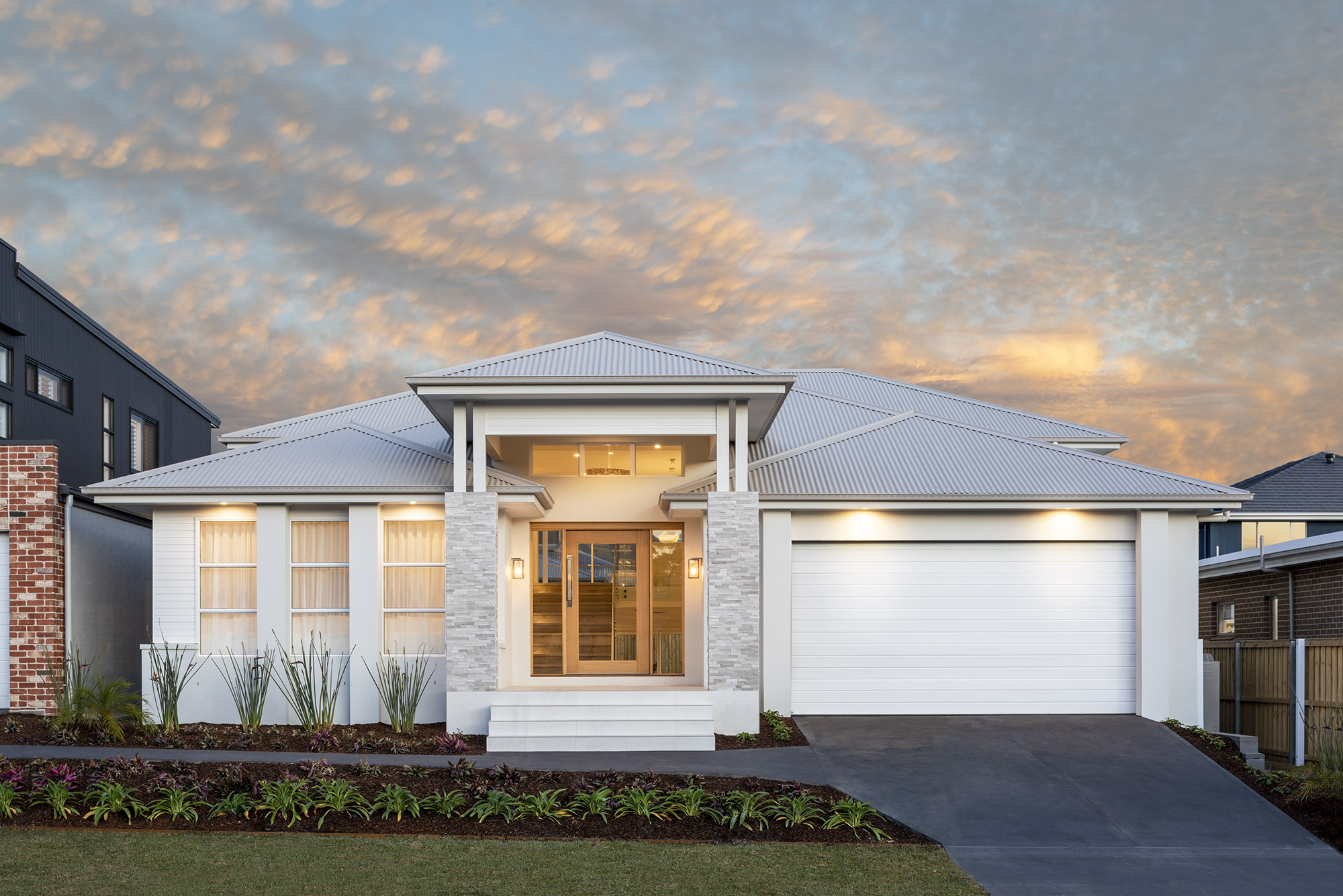 August 17, 2020
Montgomery Homes is thrilled to announce that we have officially opened our doors to four new display homes in Sydney's North West region. The brand new display homes are located at the much anticipated HomeWorld at 19 Gittel Street Box Hill NSW, which is a vibrant new hub surrounded by parks, cycling paths and plenty of outdoor activity centres.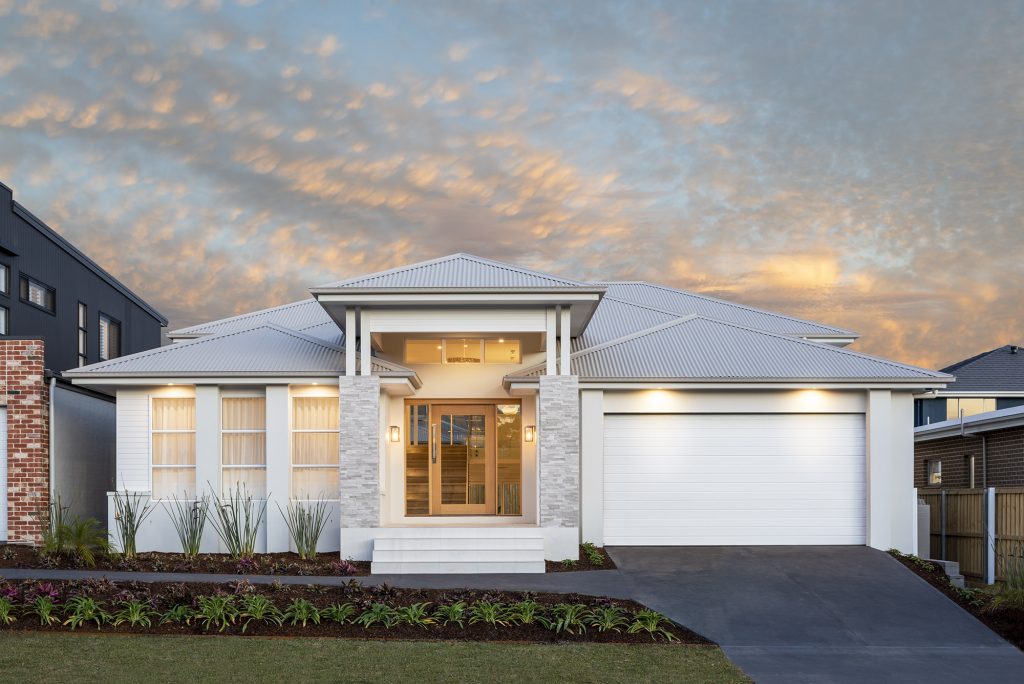 April 15, 2020
When researching land to purchase, the thought of building on a sloping block at first might seem complicated. However, building on a sloping site doesn't need to be stressful and you certainly don't need to compromise on building the home you've always dreamed about. Split level house designs are the perfect solution for sloping blocks as they are designed to follow the natural slope of the land, resulting in a stunning, architectural split level home that is both unique and spacious.
December 18, 2019
The look and feel of your home facade can dramatically impact how you feel once you're inside it . To help inspire and guide your facade decision making, discover our 8 contemporary house facades and their features below.
Join our newsletter to receive our latest promotions, news and helpful building and design tips