What is an integrated retaining wall and why do I need one?
If you're planning to build on a sloping block, you'll need to consider retaining walls at some stage during the building process. Retaining walls protect your home, boundaries and adjoining properties, while also keeping your soil and garden where it's meant to be!
It's important to consider retaining walls as early in the building process as possible — adding standard isolated retaining walls after we hand over the keys can be twice as expensive, so it's better to plan retaining walls ahead of time to save more money in the long run. 
A popular and effective building technique that we use is called an integrated retaining wall. More than a quarter of our clients will need to consider an integrated retaining wall at some point in their building journey… but many of our clients have never heard of such a thing!
We want to clear up any confusion and show you why an integrated retaining wall is far superior to a standard retaining wall. Watch the video above, or keep reading for more details!
What is an integrated retaining wall?
Where standard retaining walls sit independently away from your home, integrated retaining walls sit tight against the external wall and are essentially a part of the house. Made from concrete bricks or blocks, integrated retaining walls are waterproof, backfilled and promote natural drainage along the side of the house, ultimately protecting your home as well as neighbouring properties.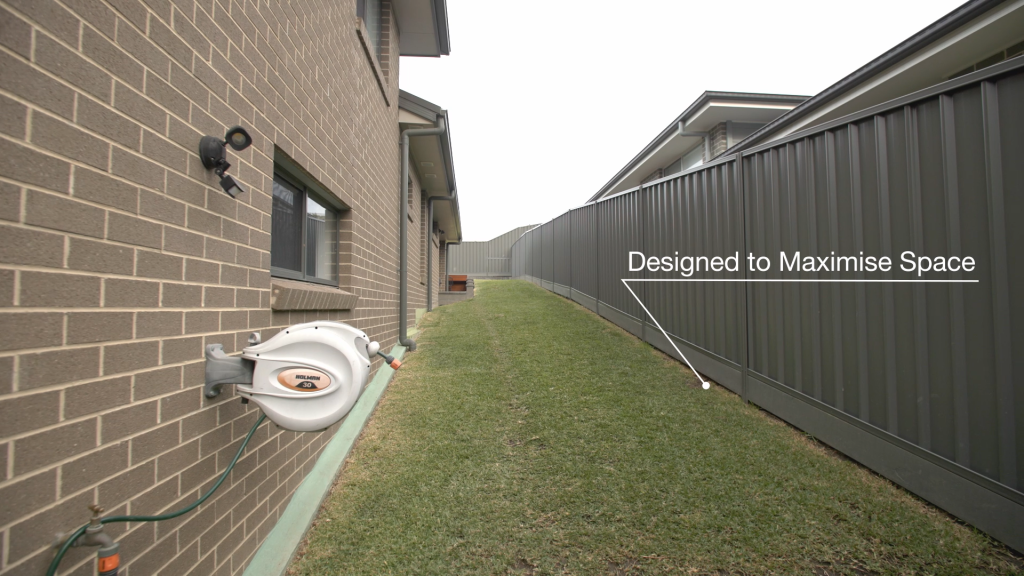 Because integrated retaining walls sit so tightly against the external wall, you will also have a larger, more natural pathway along the side of your house. If more retaining walls are needed in the future (or you decide you want to revamp your backyard), this paves the way for engineers and builders to ferry materials around the side of the house.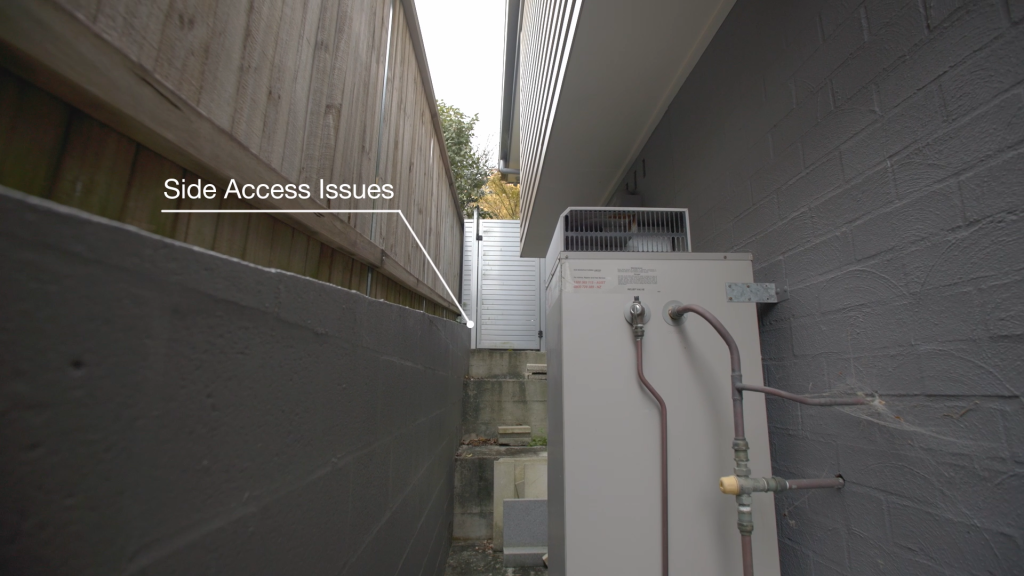 This is often a problem with standard retaining walls — see the image above. The builders may only have 600mm of space to move around and will struggle to get materials and machinery into your backyard.
Standard isolated retaining walls vs integrated retaining walls
When it comes down to comparing standard isolated retaining walls and integrated retaining walls, it's clear who the real winner is. For one, councils tend to favour integrated retaining walls over standard isolated retaining walls — integrated retaining walls are non-intrusive and preserve natural ground levels, which can make council approvals far more streamlined. 
Plus, standard isolated retaining walls are prone to collapsing and often need to be replaced, leading to expensive ongoing costs. Hiring an independent engineer to rebuild your retaining walls is complicated and costly, whereas integrated retaining walls will last a lifetime. 
No surprise costs, no collapses, no issues with your neighbours. With Montgomery Homes, your retaining walls are sorted from day one.
Talk to the team from Montgomery Homes about adding an integrated retaining wall to your new home build
Love the sound of an integrated retaining wall for your new home build? Talk to the team from Montgomery Homes about adding this to your building plan. During the planning and approvals process, we will discuss different kinds of retaining walls and explain their individual benefits for your unique block.
Explore our other blog posts
All Articles
Styling & Inspiration
August 5, 2021
Lighting is an incredibly important part of the design process — the placement of lighting fixtures and the lighting designs you choose can have a major impact on the atmosphere of a room. Likewise, the placement of powerpoints can impact a room's functionality and convenience. With this in mind, we've put together a guide to electrical planning with Montgomery Homes — learn more!
May 11, 2021
The kitchen is the heart of the home. Here, interior design specialist Shaynna Blaze shares how to design a new kitchen that's both beautiful and practical.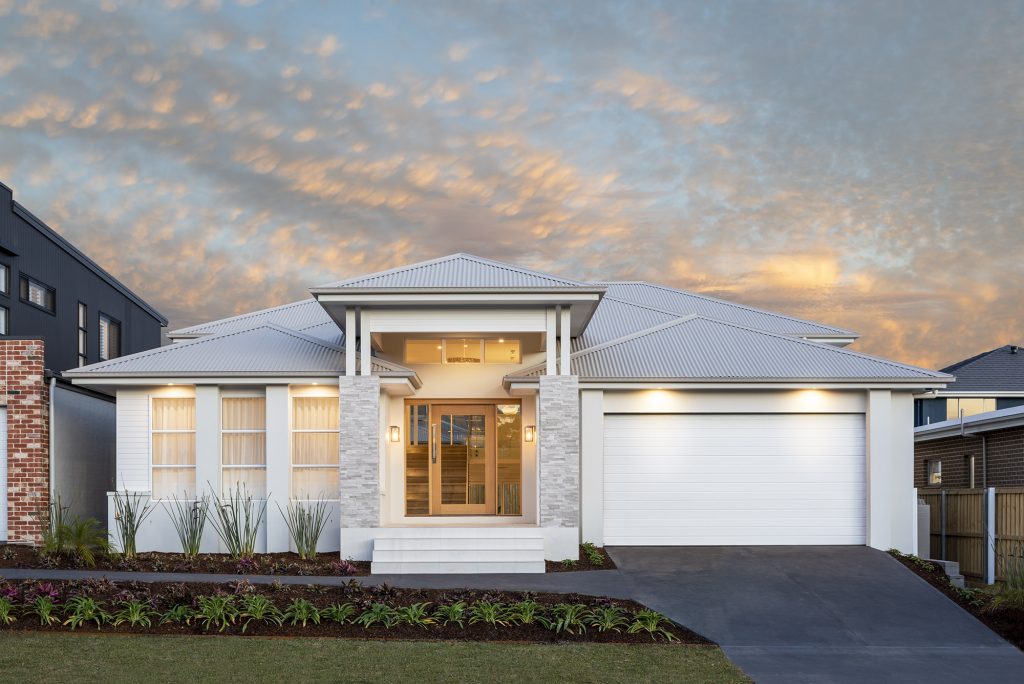 April 15, 2020
When researching land to purchase, the thought of building on a sloping block at first might seem complicated. However, building on a sloping site doesn't need to be stressful and you certainly don't need to compromise on building the home you've always dreamed about. Split level house designs are the perfect solution for sloping blocks as they are designed to follow the natural slope of the land, resulting in a stunning, architectural split level home that is both unique and spacious.
Join our newsletter to receive our latest promotions,
news and helpful building and design tips