Your guide to the benefits and advantages of an acreage home design
Rural living comes with so many advantages. The neighbourhood, for example, is always quiet and serene, so you can hear the wind blowing through the gum trees nearby. You can breathe fresh, clean air and enjoy the sunshine without cars regularly passing by.
Plus, there's so much space to build a stunning home where your family can grow! 
If you're dreaming about quiet rural living, then an acreage home design is an absolute must! Acreage home designs have a huge range of benefits to enhance rural living like extra large windows, outdoor entertaining areas and so much more.
In this article, we share just a few of the advantages of an acreage home design, so you can start planning your new life in the country.
#1. Plenty of space inside and out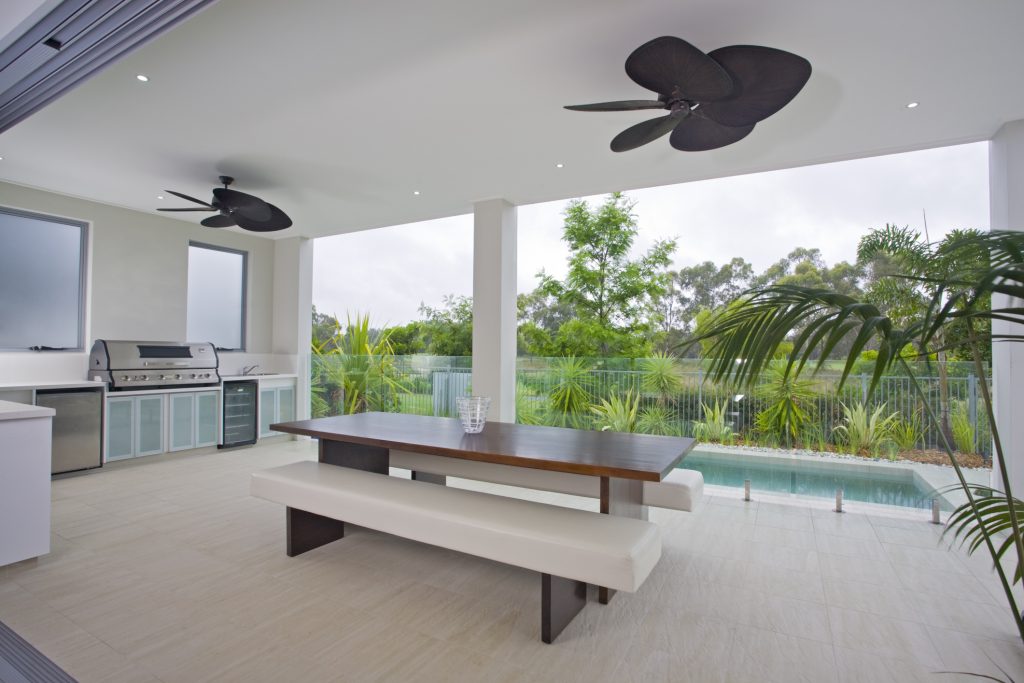 One of the best things about building on acreage is that there are rarely any space limitations. Acreage can range from one acre to 20,000 acres, which means there's plenty of space to accommodate your new acreage home design. 
Considering some of our acreage home designs are up to 30m in width, there's no limit to landscaping and outdoor entertainment opportunities! You can set up a flourishing fruit and veggie patch, pack the backyard with trampolines and slippery dips for the kids, or even install a pool for those hot summer days.
Plus, the alfresco areas in our acreage home designs are easily expandable, so you have total control over outdoor living. 
Meanwhile indoors, there is more than enough space for a growing family — or visiting friends and relatives. Our Ridgeview 321 acreage design, for example, has five spacious bedrooms spread out across the floor plan, so everyone will have their own space.
#2. Extra large windows or natural light
A common characteristic of acreage home designs is their ample natural light. Our acreage designs have lots of extra large windows (even at the front door), so there will never be an issue with airflow or sunlight.
The idea behind our acreage home designs it to bring the outdoors inside, so you can admire your beautiful natural surroundings each and every day. You can look forward to sitting in the sun each morning with a cup of coffee, taking in the natural beauty of your neighbourhood. 
In spring and summer when the weather is just right, you can even open up the windows and allow the fresh, country air flow through your home.
#3. Loads of storage space
With all the extra space on your acreage, there's always an opportunity for more storage. Our acreage home designs are overflowing with storage space, which means no more stress over where to put extra clothing, toys, appliances, furniture, etc. 
Our Oakview 206 design, for example, has a spacious walk-in pantry for all your cooking and storage needs. Here, you can store dry goods like cereals, herbs and spices, baking supplies, and so much more. You can also keep canned goods, crockery, cookbooks, and appliances here so you can maintain a clean and tidy kitchen.
If you choose to upgrade to our Diamond Collection, you will also enjoy handleless kitchen cabinetry for a sleek, contemporary look. 
In the master bedroom, you'll find a large walk-in wardrobe with shelving and places to hang dresses, shirts, jackets, and more, while all other bedrooms have large cupboards for storing clothes and accessories.
You'll never be stuck for storage in an acreage home design!
With an extra-wide block and a contemporary home design to match, you'll have an impressive-looking facade from the street. Our acreage home designs have a unique sense of grandeur, spanning up to 30 metres across the block, so as neighbours pass by you're sure to get a few compliments!
Acreage home designs also have the benefit of the "homestead" or "farmhouse" look with timber elements in the facade, traditional masonry pillars and large windows. 
Matched with well-planned and maintained landscaping in the front yard, you'll love coming home to your acreage design each and every day.
Turn your acreage into a grand property with Montgomery Homes
If you're looking at moving to a stunning rural area and purchasing some land, then an acreage home design is an absolute must! There are a huge range of benefits and advantages to an acreage design like natural light, ample storage and space for your growing family to live harmoniously.
At Montgomery Homes, we have a huge range of acreage designs to suit your lifestyle. Flexible and contemporary, you're sure to find a stunning design to turn your acreage into a grand property. 
Get in touch with our sales team for more information about our acreage designs!
Explore our other blog posts
All Articles
Styling & Inspiration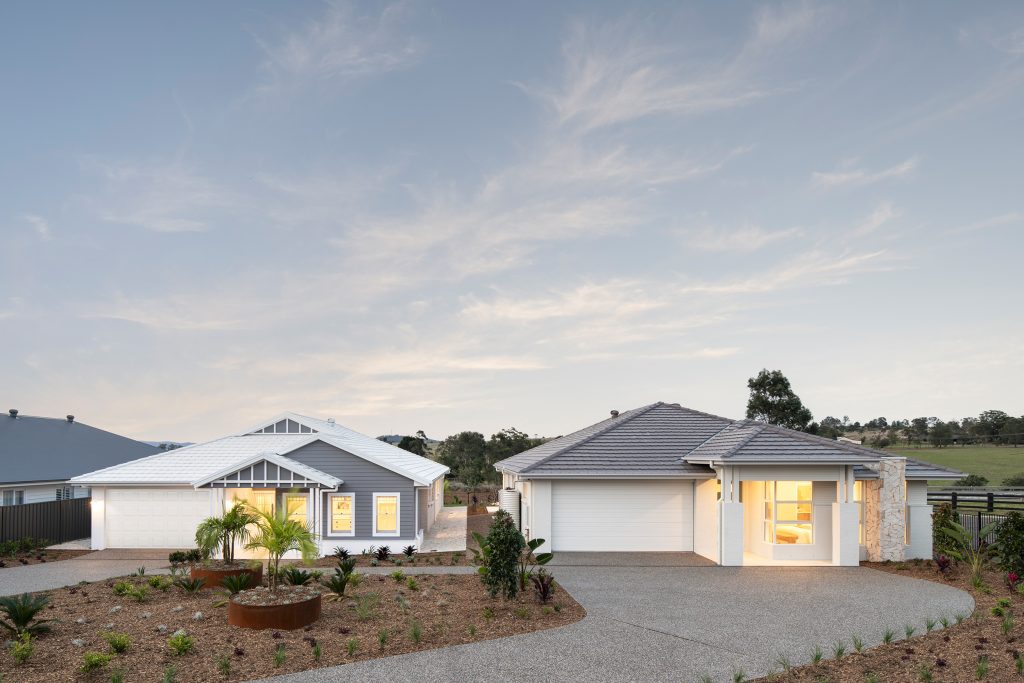 December 1, 2023
The Montgomery Homes team is excited to announce two beautiful new display homes at Hereford Hill in Lochinvar — the Airlie 222 and Avalon 2 249, styled by interior designer Shaynna Blaze! Learn more about these designs and visit us at Hereford Hill from Friday to Monday.
Join our newsletter to receive our latest promotions,
news and helpful building and design tips