Three tips to hosting the first Christmas in your new home.
Plan a memorable first Christmas in your new home — from the art of Christmas decorating house-wide, to compiling the ultimate shopping list. Whilst the festive period should be enjoyable, it can end up being more stressful for some, so we've put together a few handy tips for hosting the big day.
How to host the first Christmas in your new home
Christmas truly is the most wonderful time of year — from presents, to photos with Santa, to the long-awaited Christmas Day lunch. 2021 has been a year like no other, making this festive season even more special than usual with many friends and family reconnecting after months apart.
Between organising and ordering food and coordinating guest lists — too quickly we forget to stop and take it all in. So, we've put together three handy tips for hosting Christmas in your new home, to ensure the festive season is not only merry and jolly, but also memorable.
#1 Maxamise on your floorplan space
Maximising on every inch of your floorplan will allow guests to spread out effectively, and will keep them out of your way in the kitchen. Here are a few of our suggestions:
Utilise your Butler's Pantry
Hosting a large group can mean plenty of mess amounting around the main living spaces in your home. From used plates and cups to dirty napkins, the last thing you want on Christmas Day is for mess and clutter to cramp the festivities.
Utilise your Butler's Pantry for all food preparation, assembly and the inevitable associated mess — meaning you can focus on entertaining and worry about cleaning up later.
By keeping the main bench space clear of clutter, your kitchen can be used to host family and friends — or, as the ideal cocktail mixing station. Give yourself some breathing room — plan ahead and prep as much food as you can and keep a well-stocked pantry for any unexpected guests on the day.
Don't forget to leave Santa his milk and cookies on Christmas Eve!
Deck the halls and create individual guest zones
Hosting a large group this Christmas? Ensure everyone has their own space to relax and connect. From the rumpus room to the home theatre — there are plenty of space opportunities for the kids, the teenagers and the adults to enjoy the festivities. Include these rooms in your Christmas decoration plan – your guests may be more willing to use the space if it feels 'festive'.
Consider affording a designated zone for your Christmas tree, with plenty of room to showcase gifts to be unwrapped on the day. Ensure it is well visible, and in good proximity to a power outlet so you can watch your Christmas tree light up as the sun goes down.

Create a silent night for your guests
If this is the first Christmas in your new home, it's most likely the first opportunity you've have to invite guests to stay. Bring your spare bedrooms to life with practical bedside tables, luxurious linen, stylish lighting and scented candles. For the ultimate Christmas scent, consider the Glasshouse range of Christmas-inspired candles — curated to bring those much-loved aromas of Christmas to life in your home.
Don't forget to place any spare towels and linen your guests may require in the wardrobes.
Truly create a home away from home and 'wow' your guests this Christmas.
#2 Enjoy Seamless Indoor/Outdoor Areas
The classic indoor/outdoor living area has become a staple for Australian living, with many floorplans now featuring an adjoining alfresco to the main living zone. To best utilise this area throughout Christmas, it is important to feature consistent theming. Allow the inside to join the outside with ample Christmas decorations spread around, fairy lights and, if possible – soft background music.
When it comes to decorating the dining table for Christmas lunch, consider spreading any Christmas home décor, napkins, table centrepieces and settings to your alfresco table as well – it could very well become the ideal zone for the kids to enjoy lunch together. Plus, if the indoor and outdoor zones are connected through consistent theming, everyone will feel included!
#3 Create moments of magic and connection
Christmas is a busy time of year — with weekends filling up fast and the 25th December approaching quicker than ever. 
Continue an old tradition, or start a new one
Lots of families have unique traditions that come alive during December. From the delight of finding where the Elf on the Shelf has been hiding overnight, to cracking open and enjoying the gingerbread house — Christmas traditions bring everyone closer together through shared moments of joy. The best part of traditions, is that they can be started at any time. Make 2021 your year for creating fun Christmas traditions. Dreaming of a white Christmas? Consider preparing a pot of delicious mulled wine to enjoy with your guests on Christmas Night.
You will never have another first Christmas in this brand-new home. So, grab a polaroid and take plenty of happy snaps throughout the day. Or, simply keep your phone handy to capture those unmissable moments of Christmas joy. You'll reflect for years to come on that 'first Christmas' in your new home. Feeling extra creative? Why not create an Instagram reel of your Christmas highlights to share with your friends!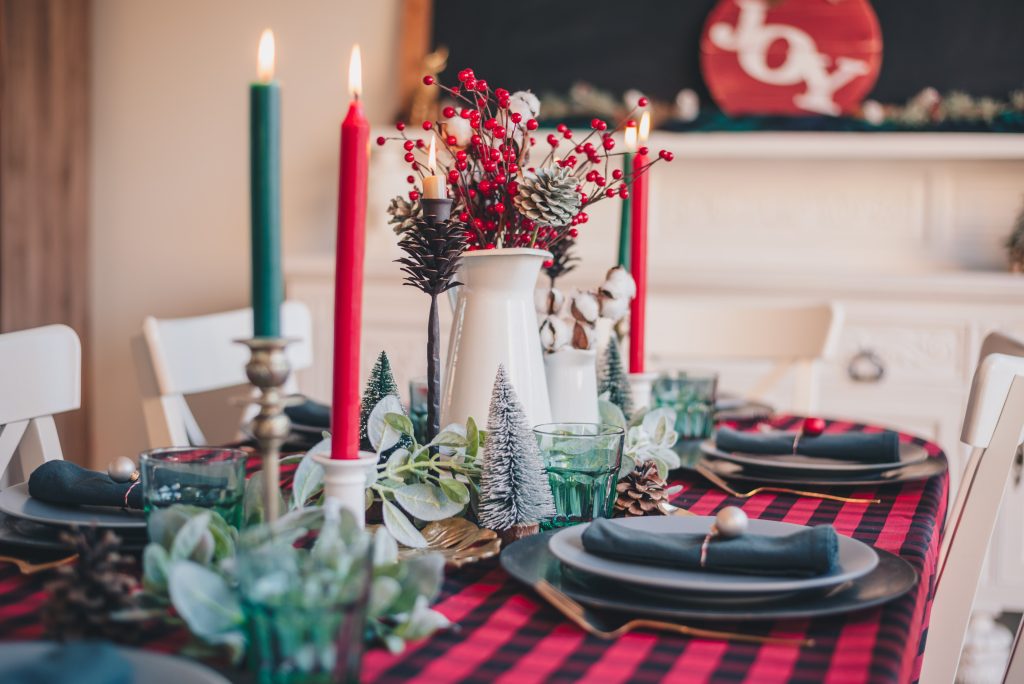 Enjoy every minute of it!
From lockdowns, to restrictions, to face masks — this year has certainly dished up plenty of challenges for Australians. We have adapted to change, become even more resilient and mastered the art of a zoom call — so, now it's time to celebrate. Enjoy eating delicious food and connecting with those closest with you in person, as we look forward to what adventures lay in store for 2022. May this festive season be one of true joy and blissful connection — a very Merry Christmas from the team at Montgomery Homes.
Explore our other blog posts
All Articles
Styling & Inspiration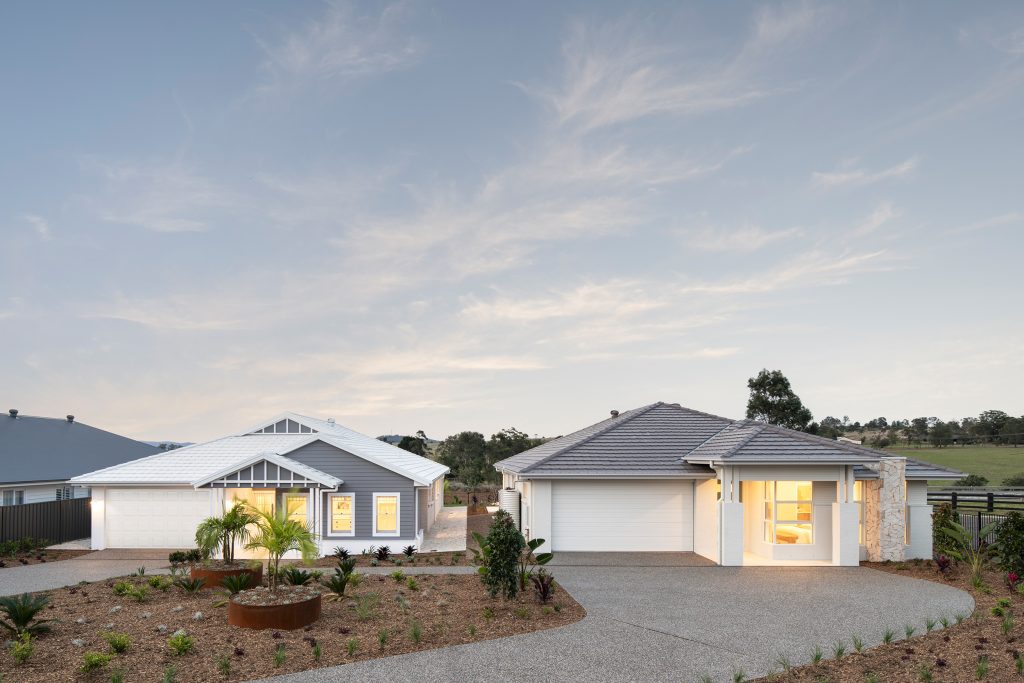 December 1, 2023
The Montgomery Homes team is excited to announce two beautiful new display homes at Hereford Hill in Lochinvar — the Airlie 222 and Avalon 2 249, styled by interior designer Shaynna Blaze! Learn more about these designs and visit us at Hereford Hill from Friday to Monday.
Join our newsletter to receive our latest promotions,
news and helpful building and design tips