Montgomery Homes are incredibly proud to partner with 'The Block' judge Shaynna Blaze.
Combining Shaynna's elegance and design mastery — The Signature Collection by Shaynna Blaze has been exclusively curated for Montgomery Homes clients.
From the sleek and striking 'Modernist' to the 'Aspen Lodge' alpine escape — The Signature Collection suite of themes have been curated with considered design elements and practical, useable features. Shaynna's design philosophy asserts that homes need to be both beautiful and practical, which aligns perfectly with our considered approach to designing and building beautiful homes — the foundation of our 30 years of success.
Shaynna's impeccable eye for style has carried her through a successful career as an interior designer, visual artist, credible author, and has brought her onto your television screens on programs such as Selling Houses Australia, Buying Blind, and of course as a judge on The Block.
Montgomery Homes are proud to have collaborated with Shaynna on a range of display homes, each styled with her 'Signature Collection' themes. From the 'Modernist' Cayman 287 in New Lambton, to our suite of HomeWorld Thornton displays — we look forward to continuing the launch of 'Signature Collection' themed display homes in 2023 and beyond.
Plus, just like Shaynna — you'll love your Montgomery Home so much you'll never want to leave. Feel at home with Montgomery Homes.
Shaynna Blaze reveals inspiration behind her stunning Signature Collection
Shaynna has curated a stunning range of interior design schemes which can be adapted to your new Montgomery Home.
Together with Montgomery Homes, Shaynna's range of timeless themes will inspire your home's design to create a truly unique and beautiful home.
Hit play above to hear the inspiration behind Shaynna Blaze's interior design themes!
Placing modern elements comfortably alongside classic features.
Pairing chic mid-century modern design with a playful Australian twist.
Fusing contemporary neutrals with eclectic textures.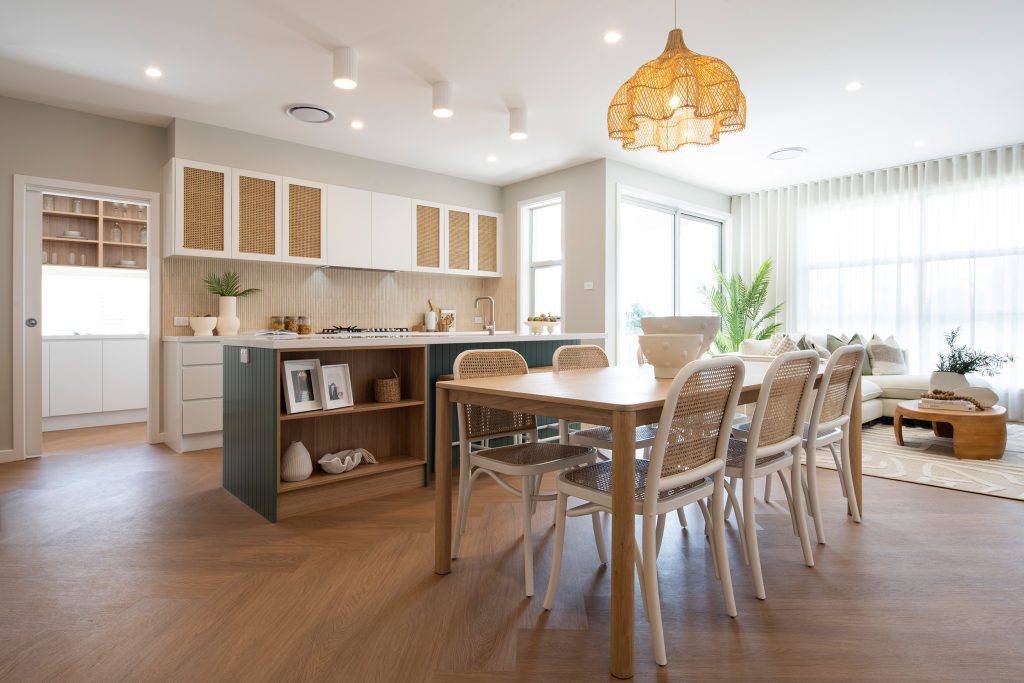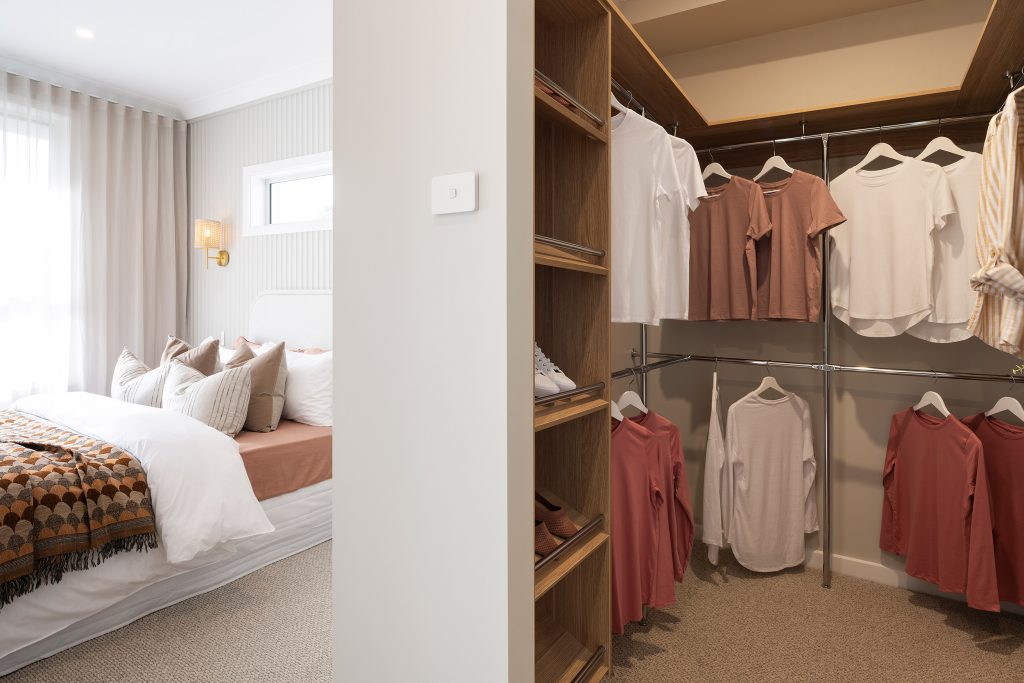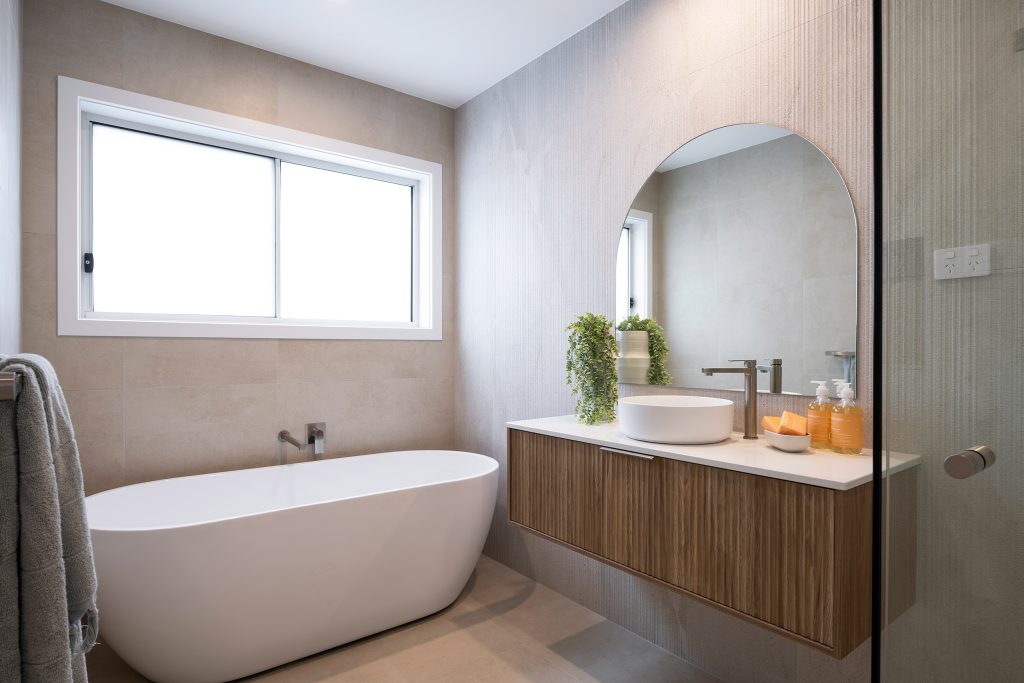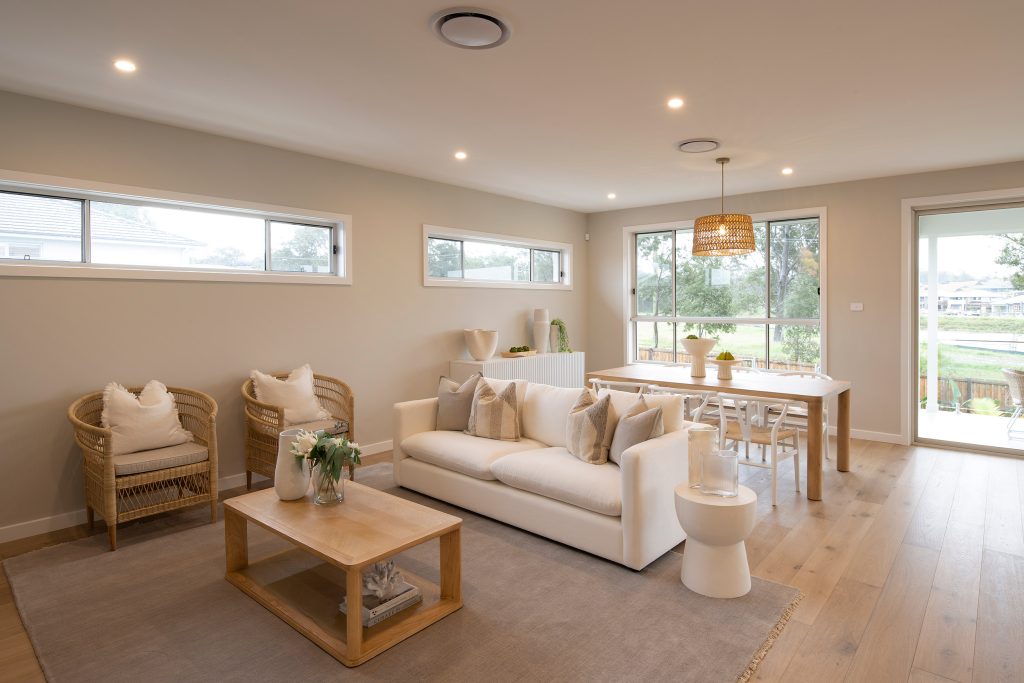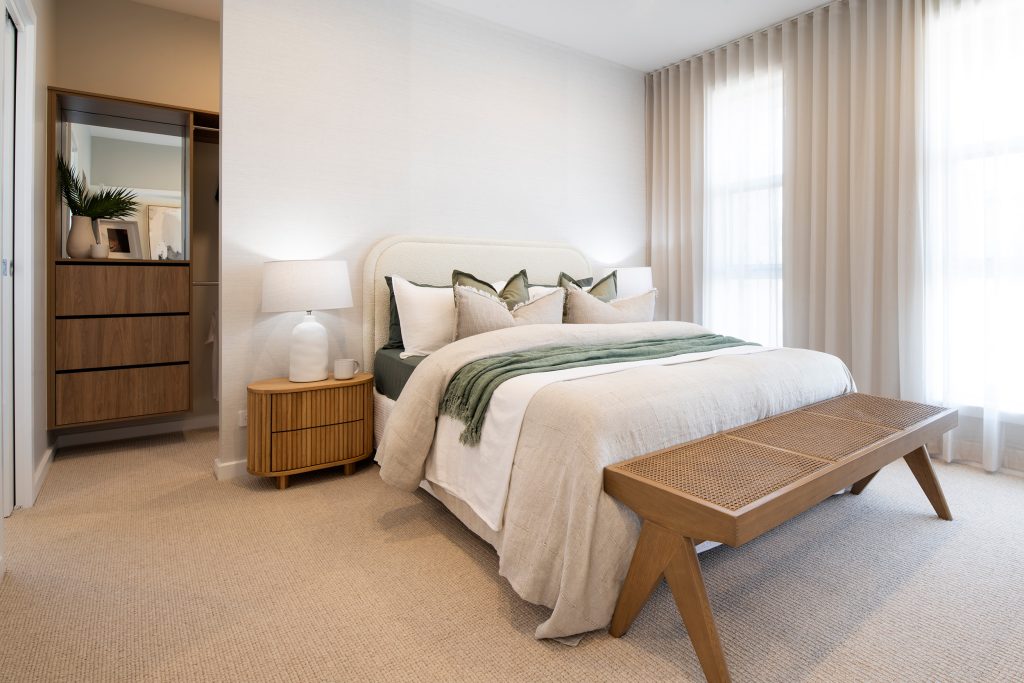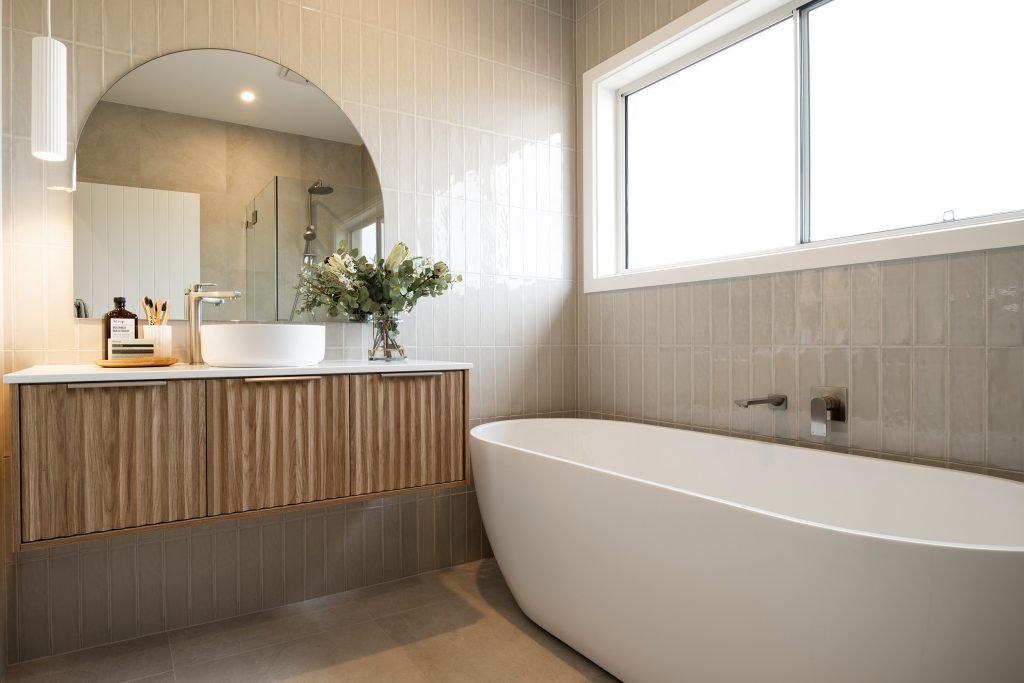 Offers a sleek and striking monochrome base with subtle retro details.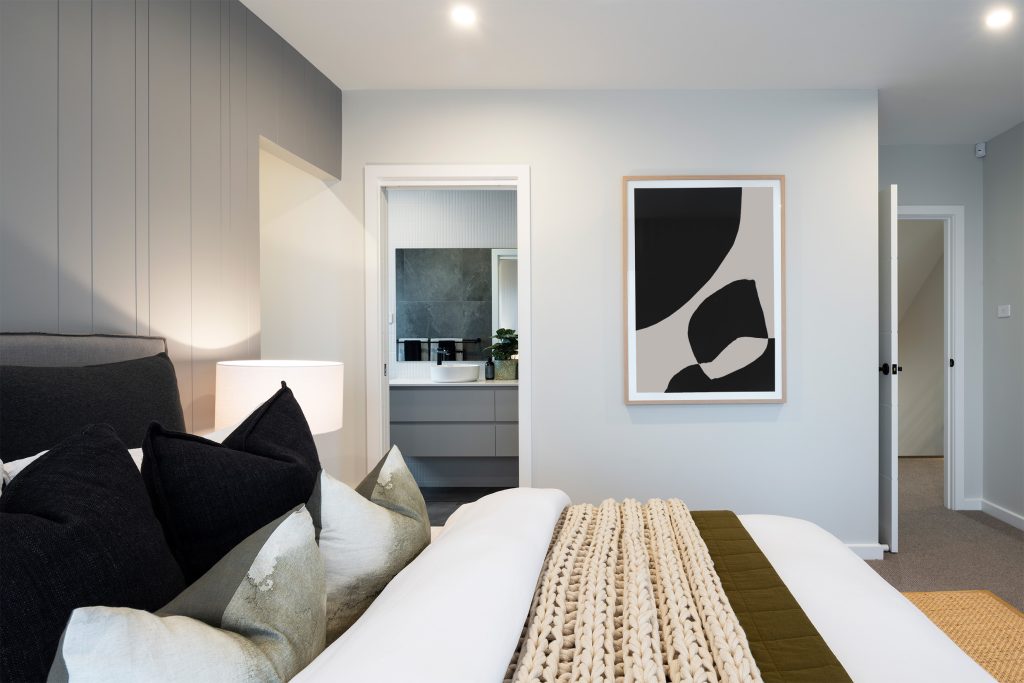 See, smell, feel, hear and touch the whistles of winter and warmth underfoot.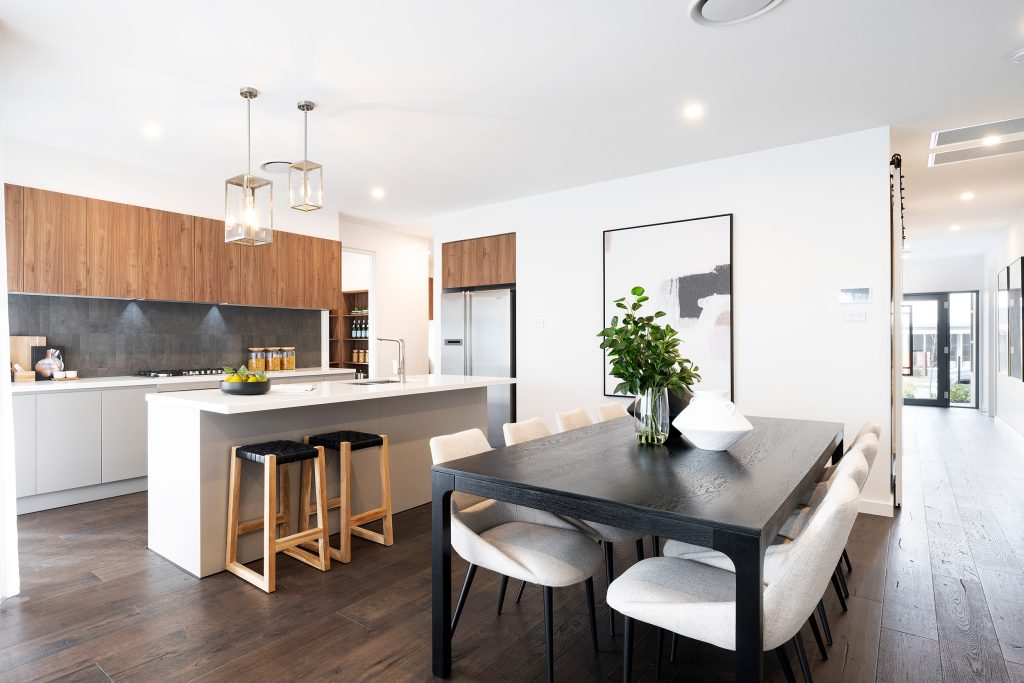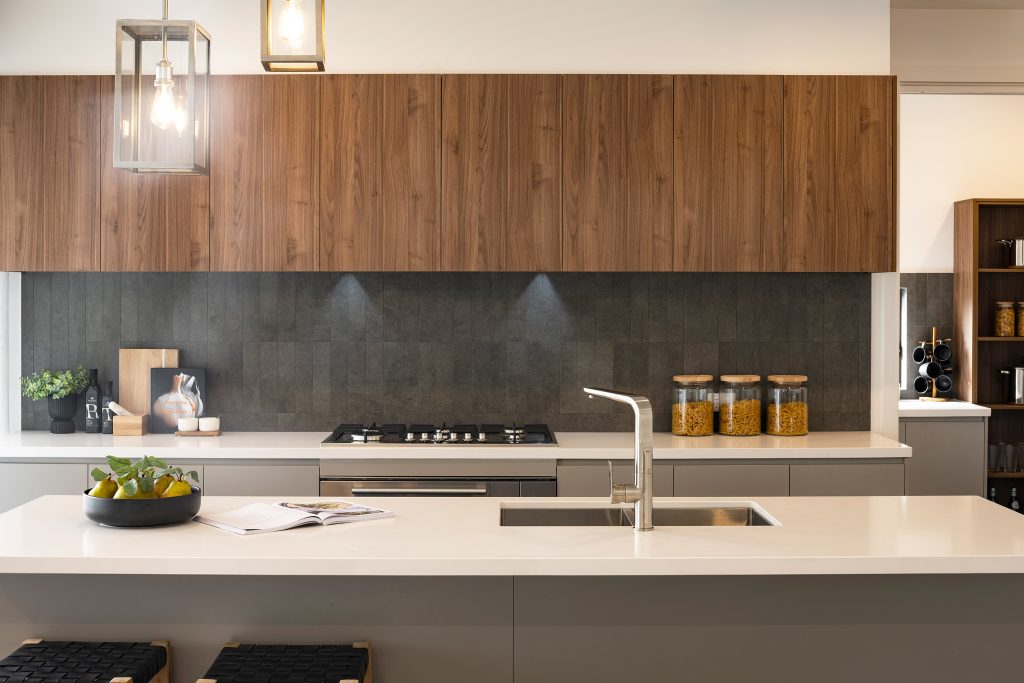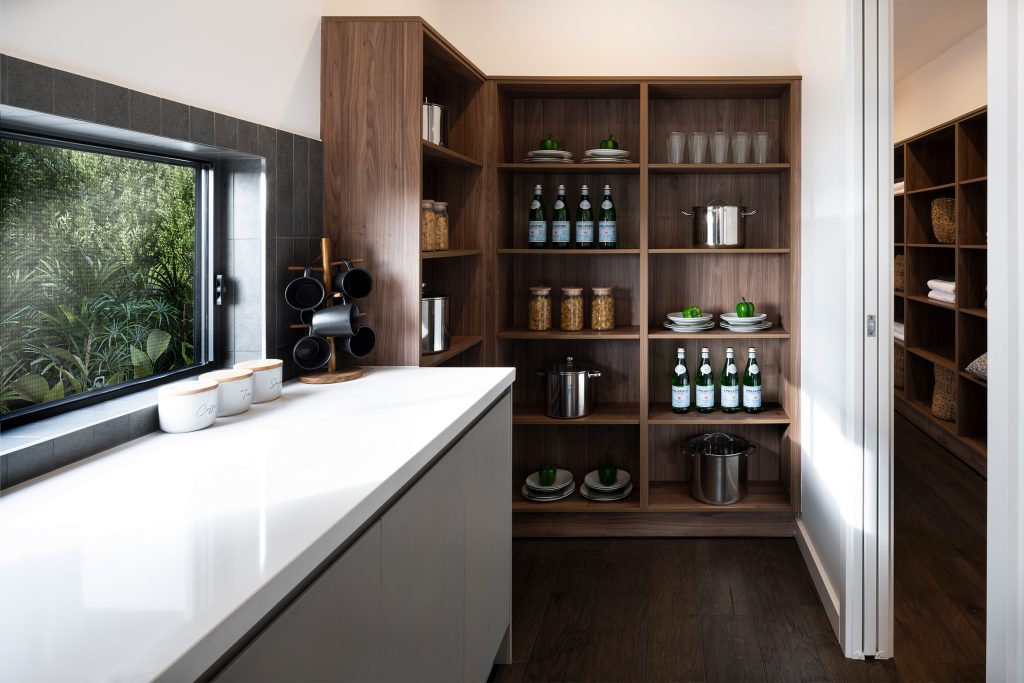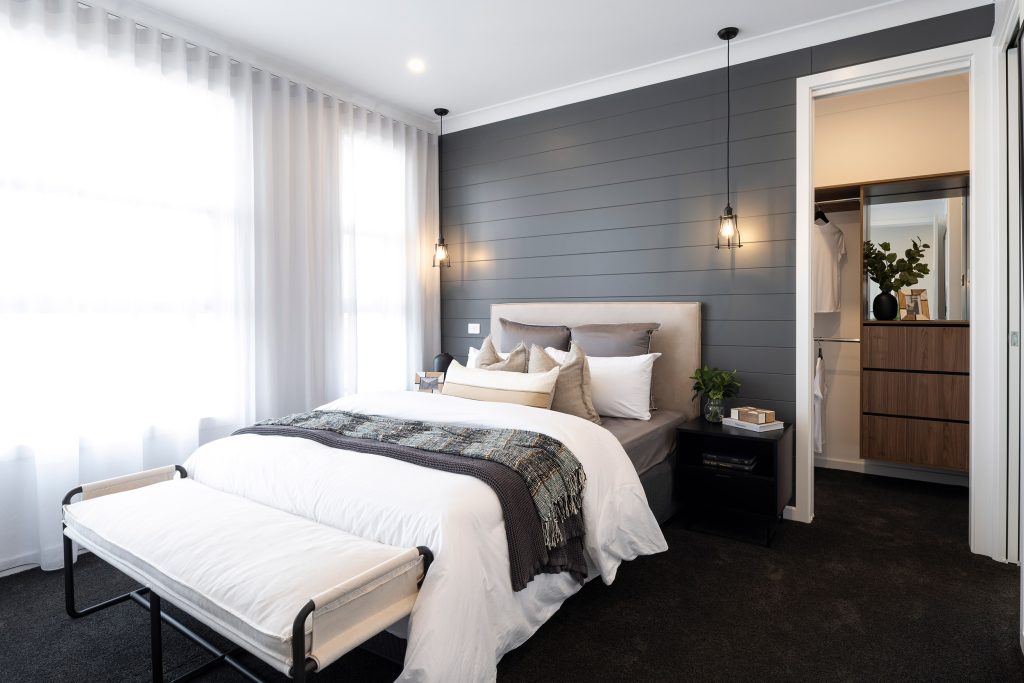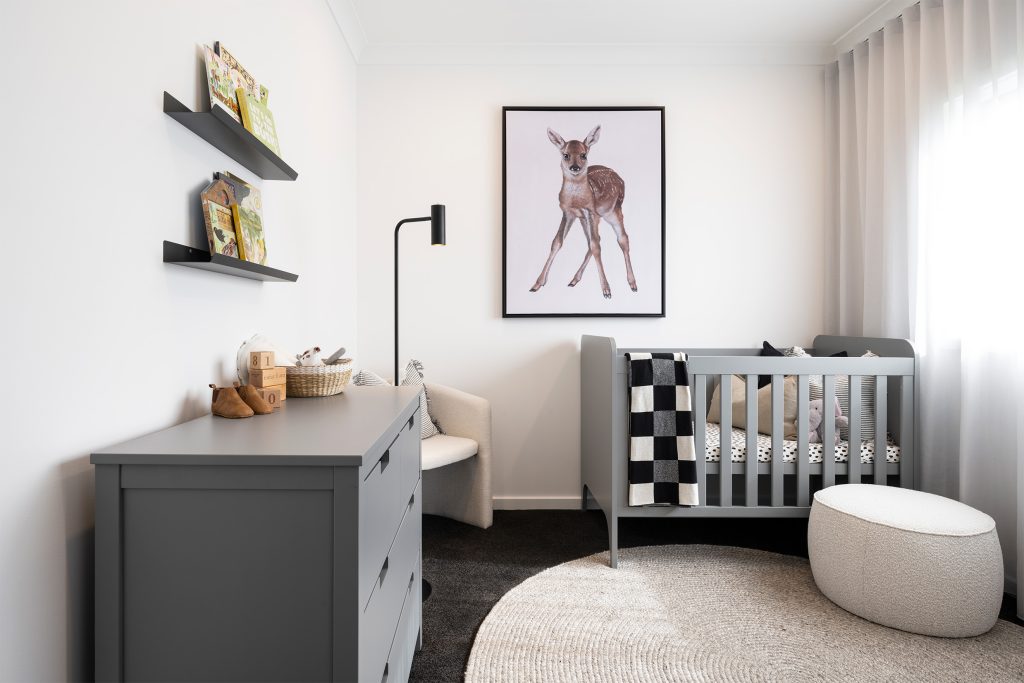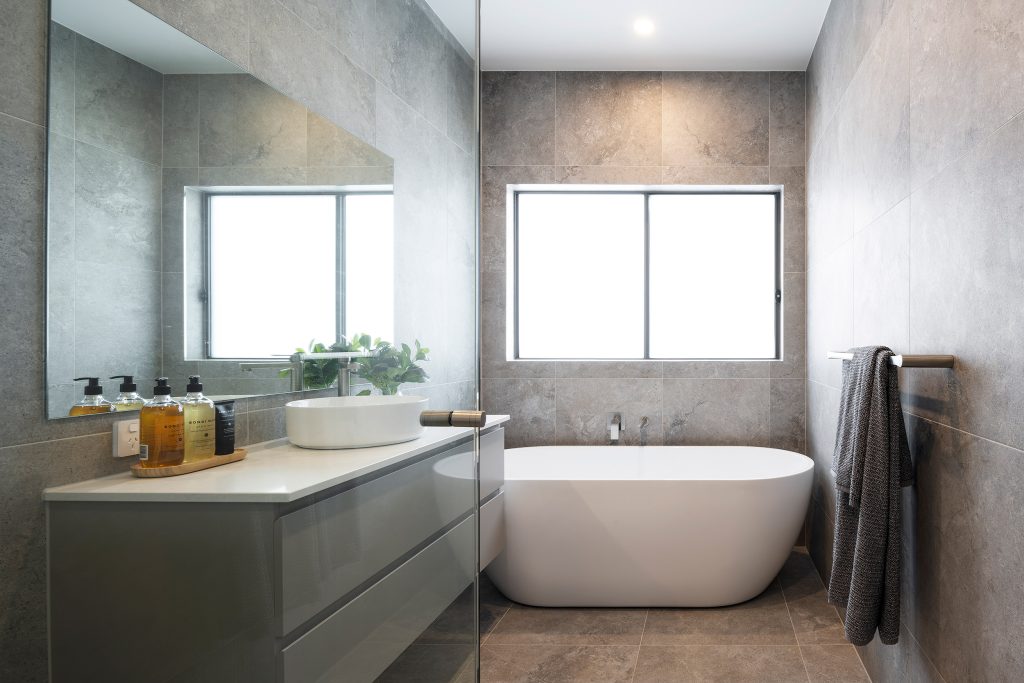 A stunning interval of modern majesty meets regal royalty.
Introducing four NEW interior design themes!
Transforming everyday lifestyle into pure 5-star resort luxury.
Experience coastal luxury at its finest with a transformed Hampton's escape.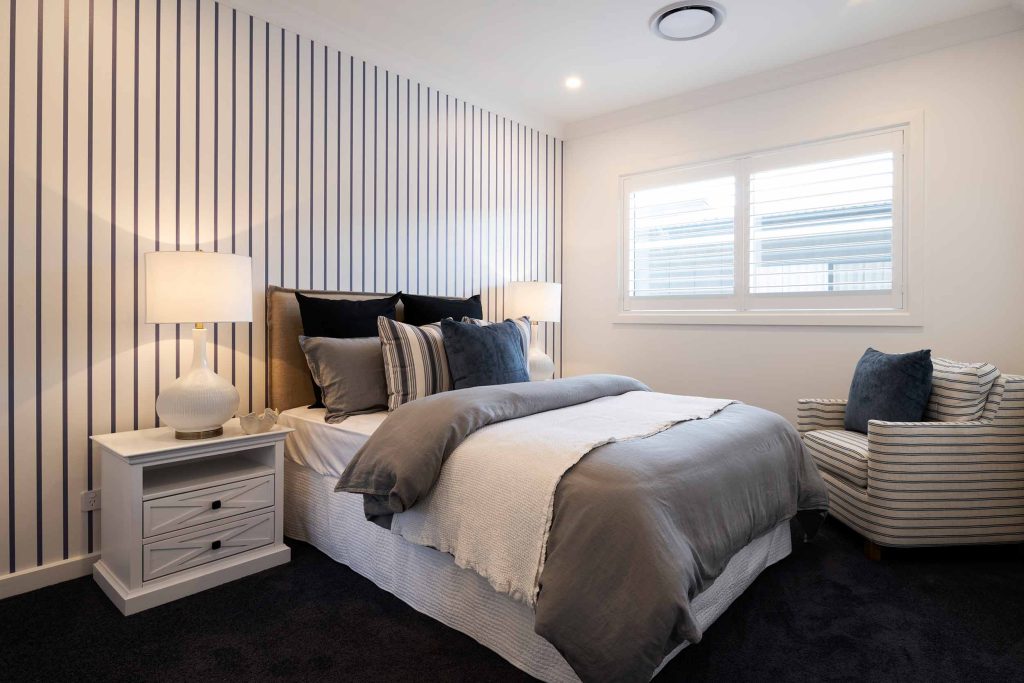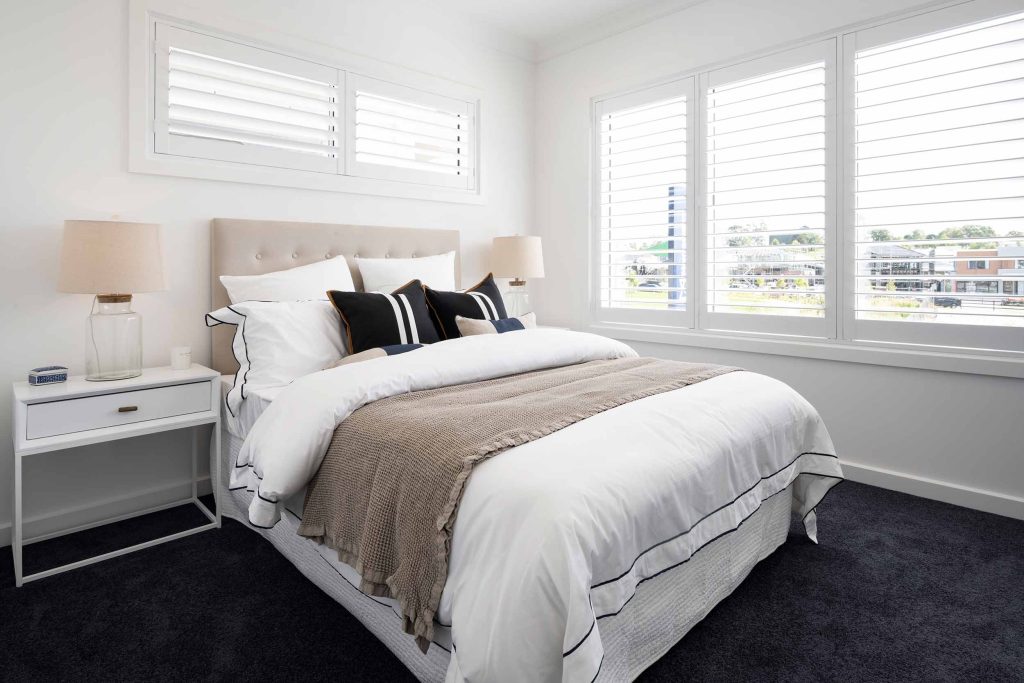 Embrace the spirit of natural beauty and innovation through the essence modern Australian living.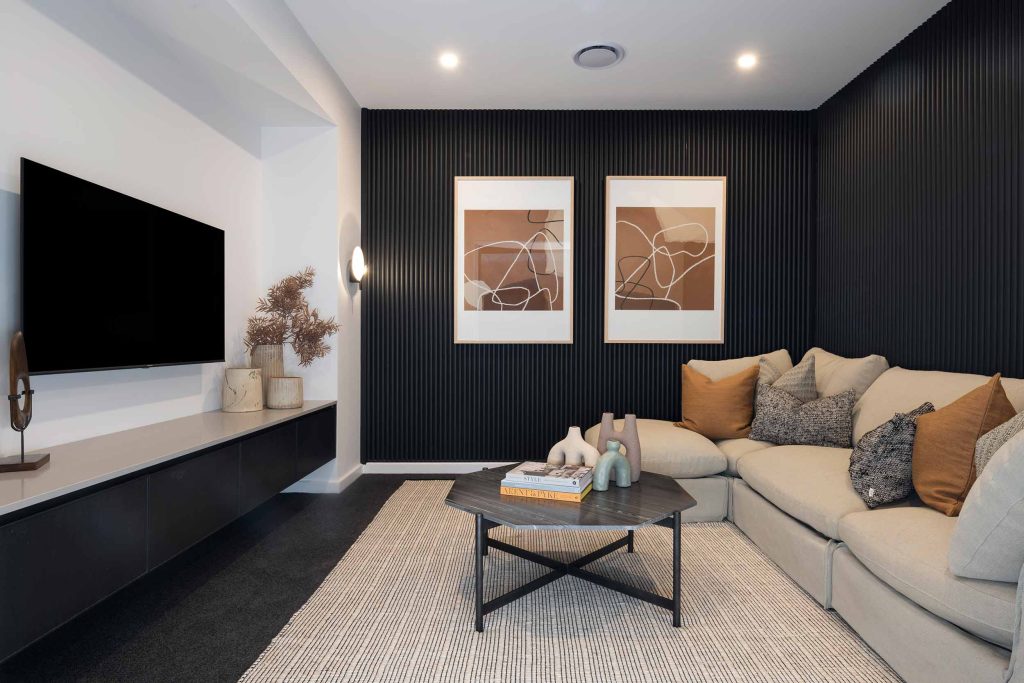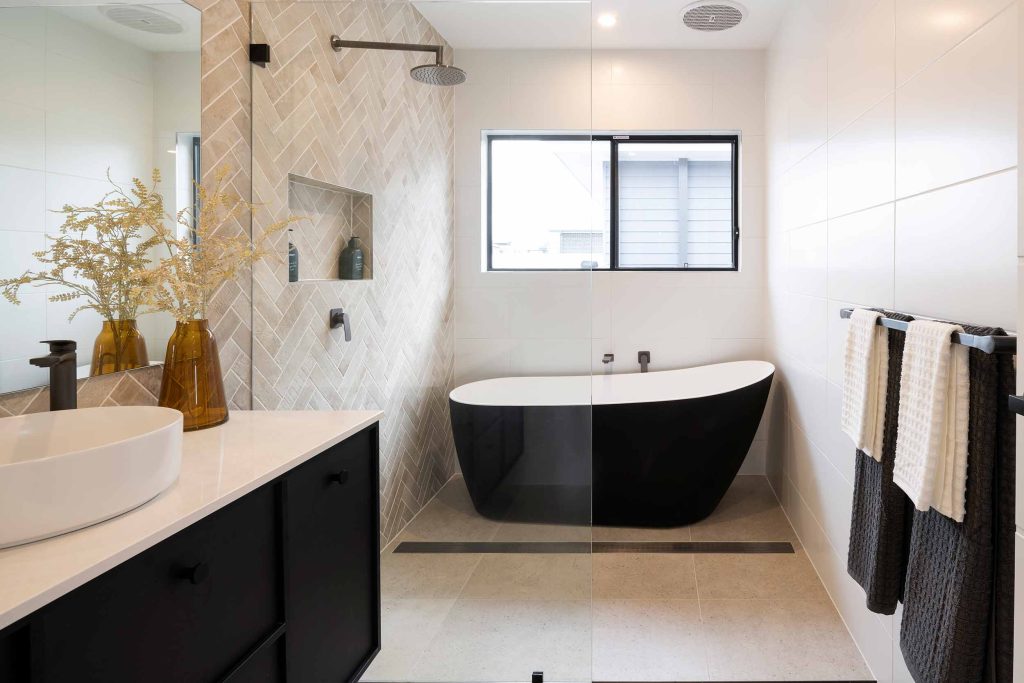 Retro hues, bold colours and angled textures highlight the best of traditional interior design.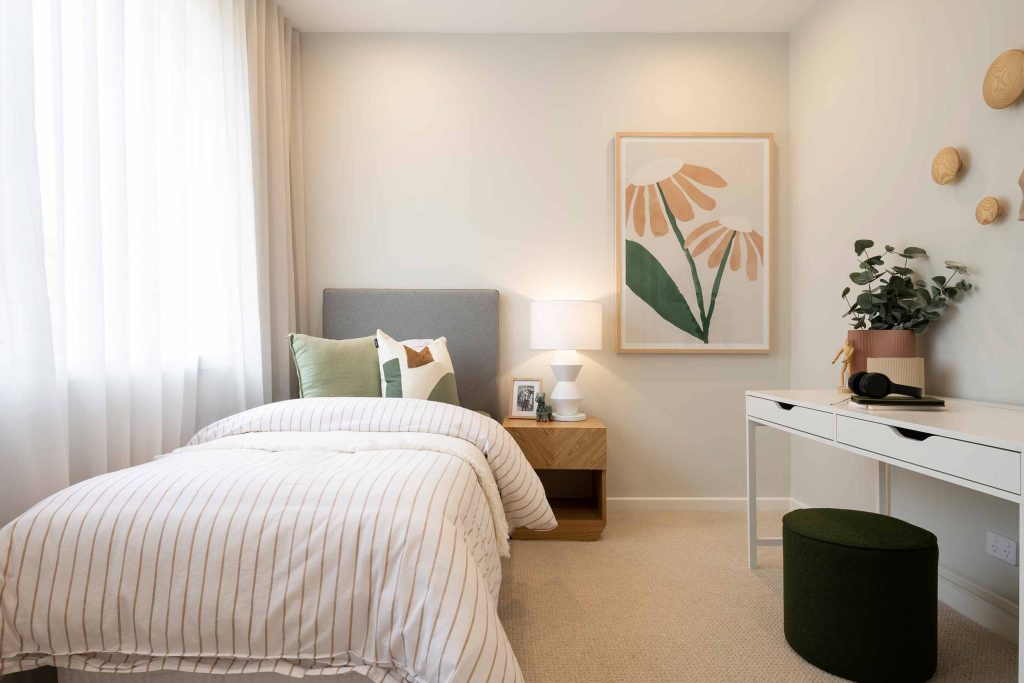 Get in touch with one of our consultants
Our team can help find the best home for your family
All Articles
Featured
News & Events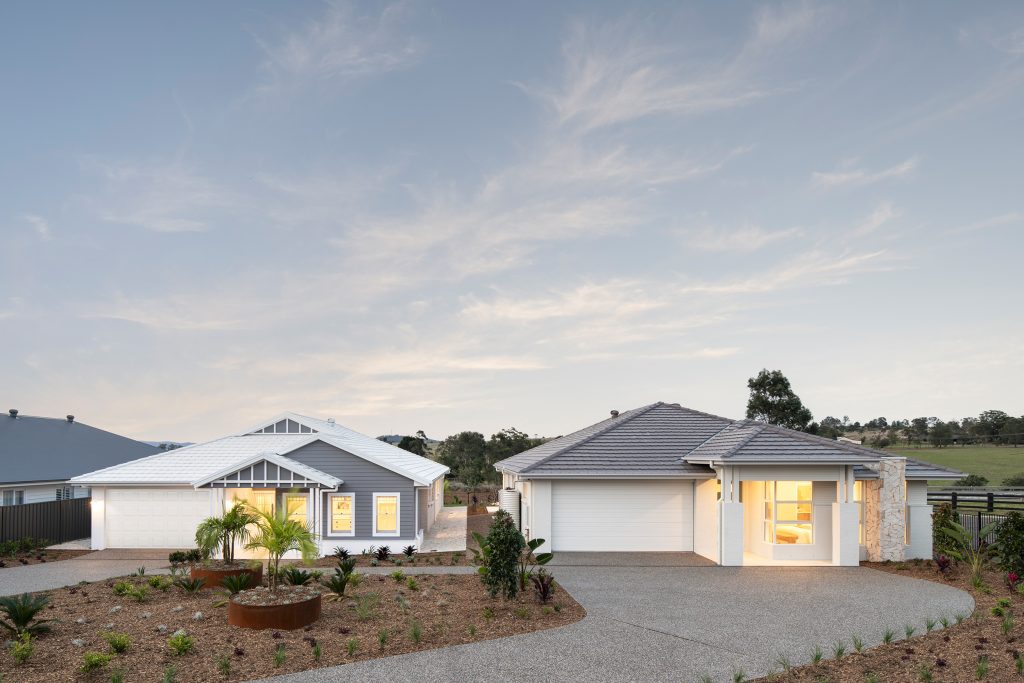 The Montgomery Homes team is excited to announce two beautiful new display homes at Hereford Hill in Lochinvar — the Airlie 222 and Avalon 2 249, styled by interior designer Shaynna Blaze! Learn more about these designs and visit us at Hereford Hill from Friday to Monday.
Shaynna Blaze and Virtual Reality
Montgomery Homes are thrilled to launch virtual reality home design tours! Partnering with EnvisionVR, this world-first virtual reality technology allows users to explore a range of home designs in 1:1 scale — all in the virtual world!
Experience the quality and workmanship that goes into every Montgomery Homes build, with the virtual reality home tours featuring either the Advantage Collection or Diamond Collection. Respecting the importance of visiting a display home, these virtual reality tours emulate the 'feeling' of visiting a display home — right down to the décor and furniture.
The 'Modern Colonial' Byron 323
One of Shaynna's newer Signature Collection themes, 'Modern Colonial' features sharp and striking black lines subtly contrasted with relaxing earthy tones.
From stunning feature tiles to crisp white walls — the Byron 323 at HomeWorld Thornton features grand entrances and an awe-inspiring sense of space. Bringing a little bit of royalty to your front doorstep, 'Modern Colonial' theming is transformative.
Hit play and join Shaynna as she journeys through the 'Modern Colonial' Byron 323.
The 'Aspen Lodge' Airlie 245
Snowflakes and a crackling fire. Escape to the alps with Shaynna's new 'Aspen Lodge' Signature Collection theme. The hallmarks of this interior design theme include familiar alpine wooden material vibes and textures — instantly conjuring up moods of a warm fireplace, hot chocolate and toasty marshmallows.
The 'Aspen Lodge' theming truly awakens the senses — see, smell, hear and touch the whistles of winter and warmth underfoot.
Create your very own alpine escape. Hit play and join Shaynna as she explores the Airlie 245 at HomeWorld Thornton — themed with her stunning 'Aspen Lodge' Signature Collection theme.
Creating the Designer Look with Shaynna Blaze
Home is the ultimate haven of relaxation and connection. From colours and textures to the external facade — your new home should reflect you and your personality.
There are so many items to consider and select for your new home — sometimes it may feel overwhelming! Hit play and join Shaynna as she journeys through the Cayman 287 in New Lambton and shares her top 5 tips for creating the designer look in your new home.


















Join our newsletter to receive our latest promotions, news and helpful building and design tips