Everything you need to know about a knockdown rebuild on a sloping block
Thinking of knocking down your house and rebuilding the home you've always wanted? If your house is on a hill, you might be wondering about the complexities of a knockdown rebuild on a sloping block. You might also have started looking into demolition and potential site costs required to level the block, including excavation and expensive isolated retaining walls. 
The good news is that knockdown rebuilds on sloping blocks don't have to be complicated! At Montgomery Homes, we can build on almost any site, no matter how steep. We've developed smart and intuitive building techniques to maximise the space and build the home you've always dreamed of. 
In this article, we share all the essential information you need about a knockdown rebuild on a sloping block and answer some common FAQs about the process.
Is a knockdown rebuild on a sloping block too complicated?
If your block has a very steep gradient, you might be worried about the complexities of a knockdown rebuild project. The good news is that you don't need to be concerned about the project's logistics — Montgomery Homes are the sloping site specialists in Newcastle, Sydney and the Central Coast. We've built hundreds of beautiful, functional homes on blocks that slope uphill, downhill and to the side!
Split level homes make the process quite simple. These clever home designs follow the natural slope of the land — rather than cutting deep into the block and creating an artificially level site, we follow the natural ground level and use the excavated soil to flatten and level the land. This eliminates the need for expensive retaining walls on your sloping site and creates a unique floor plan with multiple spacious levels.
Learn more about our excavation and building techniques for steep slopes below.
A common misconception is that building on a sloping block costs more than a knockdown rebuild on a level surface. This is not necessarily true — the cost for your new home will vary depending on the home design, the demolition costs, the building area and any additional upgrades you choose. 
Before making the decision to build or place a deposit, our construction team will complete a free site inspection and determine any extra costs so there are no unexpected surprises along the way. As knockdown rebuild specialists, we're transparent about our site costs and pricing from day one so you can feel confident about the entire building process. 
Many of our clients have said their knockdown rebuild project was the best decision they ever made financially. Contact us for more information about a knockdown rebuild on a sloping block in Sydney, Newcastle, or the Central Coast!
What is the knockdown rebuild process?
The knockdown rebuild process is relatively simple once the demolition has been completed — in the video above, we share the knockdown rebuild process in a time-lapse fashion so that, you can see one of our client's knockdown rebuild projects from start to finish.
Below, we share a detailed breakdown of the knockdown rebuild process.
What do I need to know about retaining walls?
If you're building on a sloping block, you may be considering the cost of foundation work and retaining walls. Retaining walls are designed to protect your home, boundaries and adjoining properties, while also keeping the landscaping and soil where it's meant to be. 
We recommend an integrated retaining wall — these cost-effective retaining walls are built with building materials like concrete blocks or bricks and form a part of your home's construction, sitting tight against the external walls of your house.
Drainage is possible through this kind of retaining wall, and creates a natural pathway for water to run down the side of your home, following the natural slope of the land. This is advantageous for both you and your neighbours, especially if your neighbours have a pool or outdoor entertaining area. 
Learn more about integrated retaining walls vs standard isolated retaining walls in the video above!
The benefits of a split level home design
As well as being affordable, knockdown rebuilds on sloping blocks come with a lot of attractive advantages — for example, a split level home design (a standard in a sloping block design) adds a fascinating dimension to your home. Even a seemingly single-level home can have stairs and multiple levels, following the natural contour of your block. This allows for an abundance of natural light to flow through your home!
Besides this, the benefits are boundless:
Less cut and fill required for site preparation

Separate living areas on different levels 

Preservation of natural drainage

Enhanced outlooks and views

A more manageable driveway

More affordable land choices

Fewer retaining walls

Natural ventilation

A more manageable backyard for landscaping.
Contact us for a free site inspection today!
Ready to start the knockdown rebuild process? Get in touch with our friendly sales team to book your free site inspection! Our construction team will visit your location, analyse the block and assess which of our stunning home designs would best suit the space to maximise views and airflow.
Explore our other blog posts
All Articles
Styling & Inspiration
August 5, 2021
Lighting is an incredibly important part of the design process — the placement of lighting fixtures and the lighting designs you choose can have a major impact on the atmosphere of a room. Likewise, the placement of powerpoints can impact a room's functionality and convenience. With this in mind, we've put together a guide to electrical planning with Montgomery Homes — learn more!
May 11, 2021
The kitchen is the heart of the home. Here, interior design specialist Shaynna Blaze shares how to design a new kitchen that's both beautiful and practical.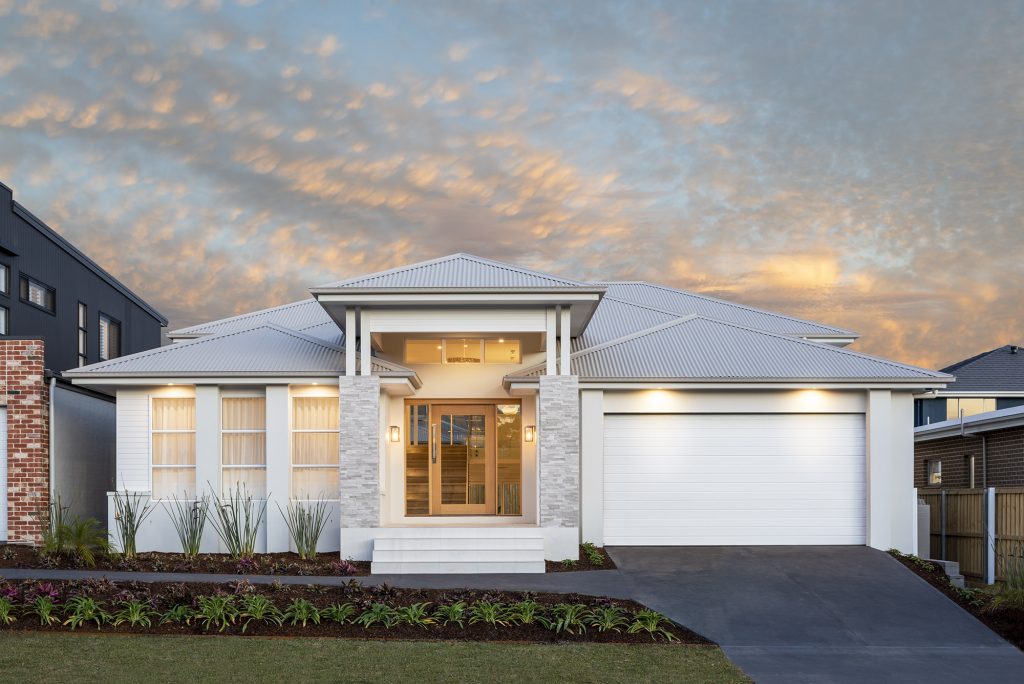 April 15, 2020
When researching land to purchase, the thought of building on a sloping block at first might seem complicated. However, building on a sloping site doesn't need to be stressful and you certainly don't need to compromise on building the home you've always dreamed about. Split level house designs are the perfect solution for sloping blocks as they are designed to follow the natural slope of the land, resulting in a stunning, architectural split level home that is both unique and spacious.
Join our newsletter to receive our latest promotions,
news and helpful building and design tips