Our guide to the knockdown rebuild costs in Sydney
If your home is feeling a little outdated, but you don't want to leave the neighbourhood (or go house-hunting in Sydney), you might be curious about the costs involved in knocking down and rebuilding from scratch. 
There are many reasons to consider a knockdown rebuild: 
Build a more functional, stylish home without moving house

Get a bigger and better home for your family

Keep your current neighbours

Fresh amenities and appliances

No real estate or stamp duty fees

Improve your home's energy efficiency.
Before jumping into a knockdown rebuild, it's important to understand the costs involved so you can plan and budget accordingly. Here, we explain knockdown rebuild costs in Sydney, including demolition, site costs, and more!
Demolition costs in Sydney
According to Canstar, the average cost of demolition ranges from $20,000 to $40,000*, depending on the size of the house, the materials, and the aspect of the block. A few other elements can add to or reduce these costs (see below).

(This price is intended as an indication only. Prices will vary.)
Access to the block is important for demolition. For example, if the house is on a main road where parking is limited, or the block is so narrow that the demolition crew will struggle to get their machinery on-site, the demolition costs can increase.
If your home was built before 1990 (between the 1940s and 1980s), there's a chance there may be asbestos in the cladding or roofing. This can add significant costs to the demolition — a licenced removalist must remove asbestos. Hiring an unlicensed removalist to handle, remove, and dispose of asbestos is illegal!
Your demolition team will need to know about anything buried underneath the house, like old pipes, footings and tree roots. All of these elements need to be removed before we can start a rebuild project, and unfortunately, removing them can add to your demolition costs in Sydney.
Saving money on your demolition
Want to save on demolition costs? Some homeowners repurpose and resell building materials from the old house. This includes tiles, timber and roofing materials, which can be sold for cash.
Note: bricks are not considered recyclable!
During the demolition and rebuild, there's also money to be saved on accommodation! 
Rather than renting an apartment or hotel room, check in with friends and relatives willing to give you a place to stay. Offer to do the grocery shopping, the house cleaning, and the school run in the morning with the kids.
Like demolition costs, site costs can vary massively based on the size, shape, slope and accessibility of the block, as well as other elements like Sydney's council regulations, soil quality, rocks, stumps and trees. Special consideration may also be needed for bushfire and flood-prone areas so your new home is protected if disaster strikes. 
Essentially, site costs are associated with what's needed to get the block ready for construction. 
Long before construction begins, our team will complete a free site inspection, where we'll determine the slope of the land and additional preparation steps, like removing building materials, trees, roots and more. 
Site costs like earthworks, site preparation, bushfire levies, engineering requirements and retaining walls will be itemised in your tender and rolled into one quote for your new home build.
Your new home design & inclusions
During our initial site inspection, our pre-construction team will be able to provide home design recommendations based on the scale and slope of the block. With 250+ designs, we can almost guarantee you'll find the home you've been dreaming of in our collection. Our designs vary in size, price and benefits, which you can see in our display homes (or we can guide you through a virtual tour)!
Alongside your new home design, we have hundreds of inclusions and upgrades. You can add a personal touch with unique fixtures, stone benchtops, stylish tiling, luxury showers and freestanding baths, and more. 
Our qualified interior designers and kitchen, electrical and flooring consultants will help you choose internal and external colours, appliances, fixtures and fittings so your new house feels like a home.
Our standard inclusions are part of the initial home design price, and any upgrades will be rolled into your all-in-one quote!
Talk to our team about knockdown rebuild costs in Sydney!
Want to learn more about our knockdown rebuild costs in Sydney? Contact our team to talk through the demolition, approvals and building process! We can organise a free site inspection to determine potential site costs and connect you with a reliable, licenced demolition expert in Sydney.
Explore our other blog posts
All Articles
Building Process
August 18, 2023
When it comes to building your dream home, it's essential to make sure your build adheres to the NSW government's BASIX requirements. So, what is BASIX? In this blog, we'll walk you through everything you need to know to get your build BASIX-certified. Read on!
July 17, 2023
If your home is feeling a little outdated, but you don't want to move, you might be curious about the knockdown rebuild costs in Sydney. Here, we break it down for you, from demolition to interior design!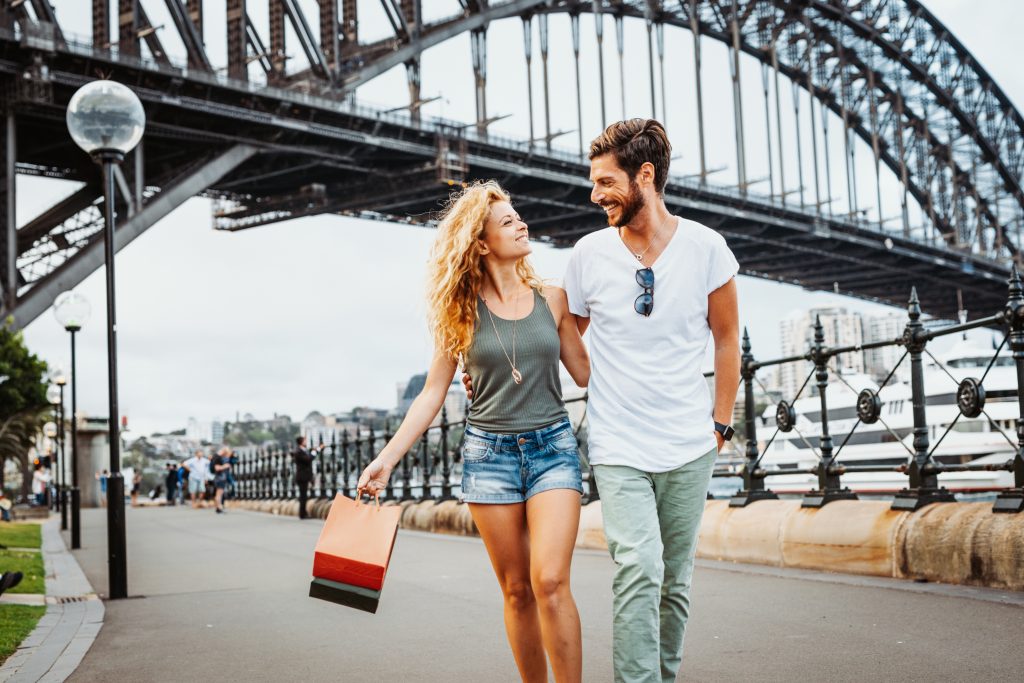 July 13, 2023
Dreaming of living in one of the most beautiful cities in Australia? Find the perfect place to call home — here, we share 10 of the best places to live in Sydney in 2023, along with their unique characteristics and benefits.
April 29, 2023
Looking to create that perfect coastal vibe in your home? A reverse living beach house plan is a great way to take in the view and turn your home into a beachside oasis! Read on to find out more!
March 30, 2023
As Australia's biggest city, Sydney continues to grow by leaps and bounds each year, with the population expected to increase by 44% between now and 2041. So, what's so special about life in Sydney? From beautiful beaches to a vibrant nightlife, easy CBD access and convenient outer suburbs, we'll walk you through the pros and cons of Sydney living compared to Melbourne, Adelaide, Perth and Brisbane. Read on!
March 23, 2023
Looking to build a house in Sydney? We've got you covered! Check out our Sydney suburb review and find your dream location today. Read on!
March 20, 2023
Building a house in Sydney? With property prices soaring, there are plenty of reasons to invest in a new build. Learn more.
February 24, 2023
Thinking of building with Montgomery Homes, but don't know where to start? The very first step is visiting one of our beautiful display homes! This article shares five things to look out for in a display home to determine if the design is right for you and your family.
Join our newsletter to receive our latest promotions,
news and helpful building and design tips