How to compare home builders and get the best deal
Choosing a new home builder can be tough. One builder might have stunning home designs, but the cost is too high. Another builder might be more affordable, but the quality is sacrificed and the online reviews aren't positive.
Sometimes, it can be hard to find the middle ground, or find a home builder you feel confident building with. 
The trick is to compare home builders using a streamlined process or formula to help rule out some options and find the perfect builder for your dream home. In this blog, we've created a seven step checklist for you to make the process a little easier. Read on!
Step #1: Check out their reviews online
Before contacting (or committing to) a new home builder, we recommend reading some reviews online, or chatting to a friend who has built with the builder before. 
Reviews are valuable when comparing home builders because they're written by real people who have experienced what it's like to build with the company.
Here are a few places where you might find reviews:
Facebook, Instagram, and other social media platforms

Independent online forums such as

productreview.com.au 

Testimonials

from customers

and

their suppliers, contractors, and builders

Google My Business (the box on the right when you Google the builder)
Customer reviews are real and raw - if there are lots of authentic positive reviews, it really says something about the quality of the builder and the overall home building experience with the company.
Step #2: Check their credentials, qualifications and awards
Checking a builder's qualifications can also offer some peace of mind when comparing builders. You don't want to get to the end of a build and discover your home was built poorly, the appliances don't work, the cupboards don't close, or the house is prone to flooding because the builder hasn't dealt with a sloping site before.
You can easily check a builder's contractor license and qualifications online. Search for builders and contractors in New South Wales here.
Another positive sign is the number of awards the builder has won. Great builders want to scream their success from the rooftops - so their awards should be noted on their website.
Montgomery Homes, for example, was recently awarded the 2020 HIA Award for Display Home of the Year for the Monaco 1 211 home.
We're proud of our achievements - and any builder with great designs should be. Make sure to check out your builder's awards for an extra dose of trust and faith in their quality home designs.

Step #3: Check if they have lots of home designs and building options - do you like what they have to offer?
When you compare home builders, one of the first things you'll look at is their home designs. 
You want a wide range of options like single storey homes, double storeys, homes for narrow blocks, homes for sloping sites, and more. You shouldn't feel limited, or feel disheartened when you find a design you like, only to find it doesn't suit a sloping block.
Home builders should have multiple designs, facades, and options to choose from, while also being flexible enough to adjust floor plans to suit your unique needs and requirements. For example, Montgomery Homes can flip floor plans to better accommodate your block, extend alfresco areas and add home theatres for entertaining guests.
We also offer multiple facades for each home design along with alternative building options like knock down rebuilds, or house and land packages for the complete building experience - minus the stress of hunting for a block of land.
Finding a breathtaking home design should be simple and flexible. To narrow down home designs, create a shortlist of home designs you like from each of the builders you're considering, then move on to step #4.
Step #4: Compare floor plans and inclusions
After creating a shortlist of home designs you like from each builder, it's time to compare floor plans and costs. 
For example, imagine you've picked out a single storey home design with four bedrooms for your growing family. With one builder, this home costs around $600K - $700K. Another builder has a similar design, except it has five bedrooms and costs $500K - $600K. 
It might seem like the obvious choice is the second builder. However, it's important to do your research and compare home builders based on their offering - what size are their floor plans? Can the floor plans be customised? Are their home designs cheaper or more expensive? What kind of inclusions do each of the builders offer? 
To help you compare apples with apples, take a look at our inclusions checklist and compare up to three builders.
Step #5: Consider inclusions - again!
Inclusions are a major deal breaker for many homeowners. After your new home has been built, you want to move in and spend time decorating and making your new house feel like a home. What you don't want is to move in and have to organise getting a kitchen installed.
When you compare home builders, make sure to check what's included in the build. At Montgomery Homes, our home designs include:
A crafted kitchen with appliances, benchtops, cupboards, splashback protection and sinks

Modern bathrooms with mirrors, toilets, tapware, showers, baths, tiling, and exhaust fans

A laundry room with a stainless steel tub, taps for a washing machine, and waterproofing

Internal lining for the ceiling and walls, internal doors, handles, stairs, handrails, and shelving

Paint, powerpoints, communication ports, lights, TV connection, and smoke detectors

Foundations, bricks, ceiling tiles, gutters, insulation, downpipes and eaves, aluminium doors and windows, locks, garage doors, termite control, and a hot water system
Your home should be complete from the inside out - for more information about our inclusions, download our free brochure today.
Step #6: Fixed prices and variations - does the builder keep their word?
There's nothing worse than getting to the construction period and finding out additional costs are required. A reliable home builder should be transparent about their pricing from the word "go".
At Montgomery Homes, we aim to be as transparent as possible with our pricing. During the design and planning process, we will discuss all potential costs and upgrades, then give you some time to discuss upgrades and choose what you'd like for your new home.
Once this has been confirmed, we'll have you sign a contract and we'll send your home into construction. You'll have an excellent view of the process from start to finish.
Step #7: Determine the quality by visiting display homes
Finally, the easiest way to compare home builders is to sample their work in person. Most home builders have their designs on display, either in display home villages or around town. You can walk through the designs you've been comparing online and get a real-world feel for the quality of the design.
Sample the colours, feel the texture of the walls, see the size of bedrooms, wardrobes, kitchens, and bathrooms. Discover the quality of the appliances, taps, locks, and doors, or the size of the garage and whether there is enough room for a workshop.
More than anything, it's a golden opportunity to see yourself living there and make an educated decision about the future of your home build.
Ask us for more information and brochures to help you compare home builders with ease
We want to make the building process simple and stress-free, which is why we have multiple brochures available for download on our website. Whether you're looking to knock down your existing home and rebuild, or build a Montgomery Home on your existing block, we have lots of resources available to make the choice easy.
Browse our website for more information or get in touch today. We'd be happy to supply a wide range of brochures and advice to make the building journey as simple as possible.
Explore our other blog posts
All Articles
Building Process
August 18, 2023
When it comes to building your dream home, it's essential to make sure your build adheres to the NSW government's BASIX requirements. So, what is BASIX? In this blog, we'll walk you through everything you need to know to get your build BASIX-certified. Read on!
July 17, 2023
If your home is feeling a little outdated, but you don't want to move, you might be curious about the knockdown rebuild costs in Sydney. Here, we break it down for you, from demolition to interior design!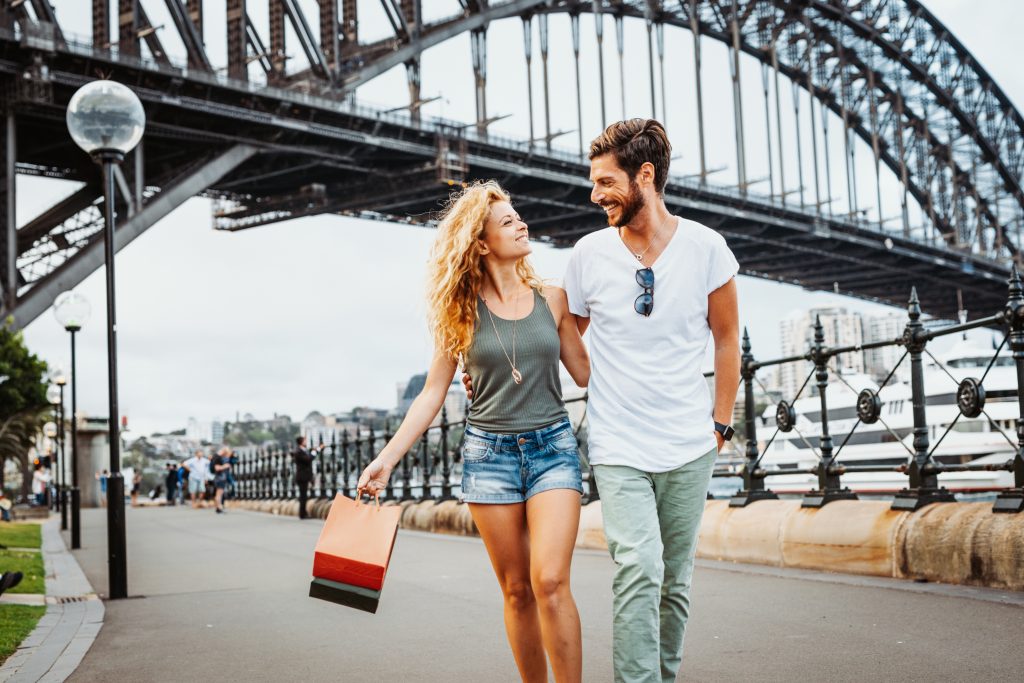 July 13, 2023
Dreaming of living in one of the most beautiful cities in Australia? Find the perfect place to call home — here, we share 10 of the best places to live in Sydney in 2023, along with their unique characteristics and benefits.
April 29, 2023
Looking to create that perfect coastal vibe in your home? A reverse living beach house plan is a great way to take in the view and turn your home into a beachside oasis! Read on to find out more!
March 30, 2023
As Australia's biggest city, Sydney continues to grow by leaps and bounds each year, with the population expected to increase by 44% between now and 2041. So, what's so special about life in Sydney? From beautiful beaches to a vibrant nightlife, easy CBD access and convenient outer suburbs, we'll walk you through the pros and cons of Sydney living compared to Melbourne, Adelaide, Perth and Brisbane. Read on!
March 23, 2023
Looking to build a house in Sydney? We've got you covered! Check out our Sydney suburb review and find your dream location today. Read on!
March 20, 2023
Building a house in Sydney? With property prices soaring, there are plenty of reasons to invest in a new build. Learn more.
February 24, 2023
Thinking of building with Montgomery Homes, but don't know where to start? The very first step is visiting one of our beautiful display homes! This article shares five things to look out for in a display home to determine if the design is right for you and your family.
Join our newsletter to receive our latest promotions,
news and helpful building and design tips