What you need to know about building with a stepped slab
No two blocks of land are the same — some are level, some are very steep, and then there is everything in between. At Montgomery Homes, we're known as the sloping site specialists — we've mastered the art of building on sloping sites and utilising the slope of the land to your advantage. But we also understand that every block is unique and we are passionate about building homes that work with the individual site specifications. The Montgomery Homes stepped slab technique is perfect for building one of our single or double storey homes on a slightly sloping block.
What is a stepped slab and why might I need one?
Generally, homes built on a sloping site with a fall of 2 metres or more will implement one of our split-level or tri-level home designs. A stepped slab however, sees the introduction of a small number of steps into your level home to accommodate a slight slope in the land. Rather than digging deep into the slope, we work with the natural gradient of the land to minimise excavation which in turn improves the overall outcome for your home.
Whilst clients may envisage their only option as placing a standard single storey or two storey home on their slightly sloping block, this will involve extensive cutting to the block and can add significant costs post-handover. By working with the site and adapting the home design accordingly, we keep the costs down and can save you money — especially when it comes to post-handover costs such as landscaping, driveways, and retaining walls. Hit play below to learn more about the stepped slab technique.
Four advantages of a stepped slab
Including a stepped slab has abounding benefits for our clients — including increased ceiling height, natural light, ventilation, better drainage, minimising retaining walls and providing more manageable driveways.
Higher ceilings evoke a strong sense of grandeur and space — especially when featured in the living area and entryway. One of the benefits of a stepped slab, is that the higher ceilings will appear in these two areas — depending on the direction your block slopes.
Usually you would be paying for this as an upgrade — which is just another benefit on top of the thousands of dollars you are already saving on retaining walls and excavation costs.
#2. Natural light and ventilation
Natural light instantly lifts the atmosphere of a room. The stepped slab takes advantage of the land slope, and ensures the vantage point allows natural light to spill into your home.
Further, the aspect of the home can result in natural ventilation through your home — from the front to the back.
#3. Reduces the need for retaining walls
Often associated with building on a sloping site, retaining walls can incur large costs post-handover and cause drainage issues down the track. By following the natural gradient of the land, the stepped slab ensures your landscaping is minimised and access to the rear yard becomes easier. Take it one step further with an Integrated Retaining Wall, and build the wall tight to the external of your home.
#4. More manageable driveways
A stepped slab allows your home to take on the slope gradually — from front to back. This approach results in a more manageable driveway for your new home. Whether you have guests parking on your drive, or just after an aesthetically pleasing facade — the stepped slab technique assists in both the practical and beauty elements of your driveway.
Where can I see the stepped slab on display?
The Avalon 242 at Teralba
A favourite of our four-bedroom home designs, the Avalon 242 is on display at Billy's Lookout Teralba. This display features the stepped slab on a slightly downhill sloping block, with just two steps added in to the floorplan — transitioning the entryway to the hallway. The Avalon 242 is the ideal floorplan for family living — with open-plan living spaces, four spacious bedrooms and a bonus Butler's Pantry to the entertainers' kitchen. An additional activity and IT nook space ensures everyone has their own space to rest and rejuvenate. The Avalon 242* is the perfect example of how our sloping site specialist techniques can easily transfer to enhance a seemingly level site.
*An Avalon 242 floorplan is on display however this floorplan has since been replaced by the Avalon 249.
The addition of six steps to the floorplan of the Bondi 249 at Redbank allows an otherwise level home design to perfectly suit a slightly uphill sloping site. Unique to this display, the gentle staircase is mirrored to allow us to take advantage of natural light, ventilation and drainage on both sides of the home. A sanctuary that fosters a sense of calm productivity, this display is multidimensional and multi-emotional. Each of the four luxurious bedrooms features a walk-in robe, with a clever coastal theme trickling throughout the home that makes you feel like you are on holidays — all the time!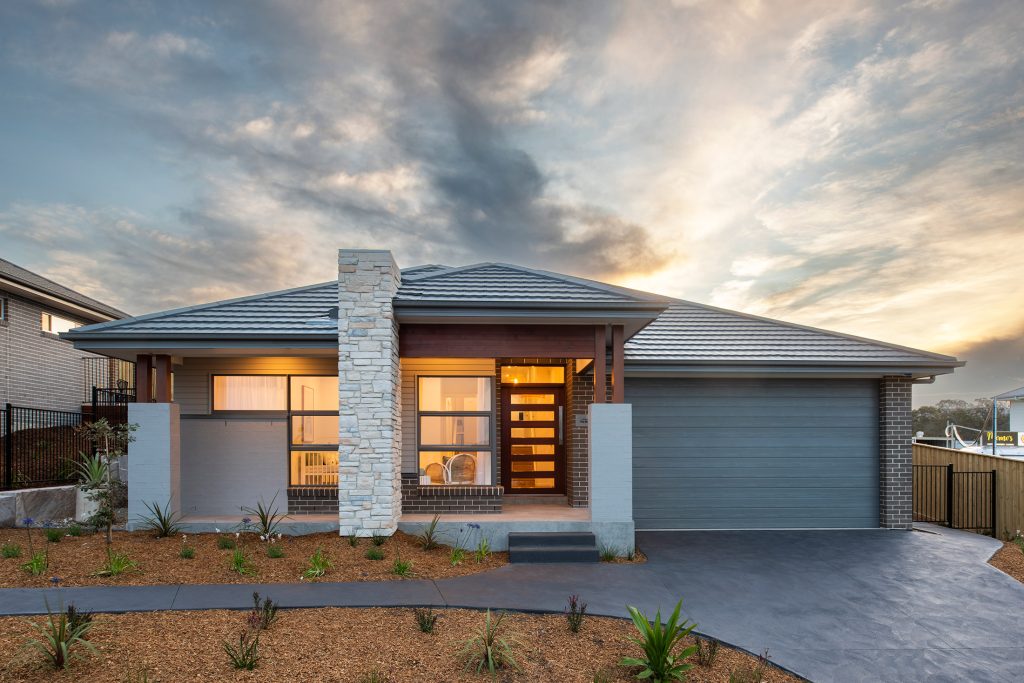 The Monaco 1 211 at Cameron Park
Incredibly versatile, the Monaco home design has been crafted to suit level, uphill sloping and downhill sloping sites. With the uphill floorplan on display, this home design features four spacious bedrooms and multiple open-plan living spaces — joined together with a stylish stepped transition courtesy of a split slab. Truly defined by luxury and sophistication, the Monaco 1 211 features all the mod-cons families have come to love — including a home theatre, walk-in pantry and open-plan family and meals zone.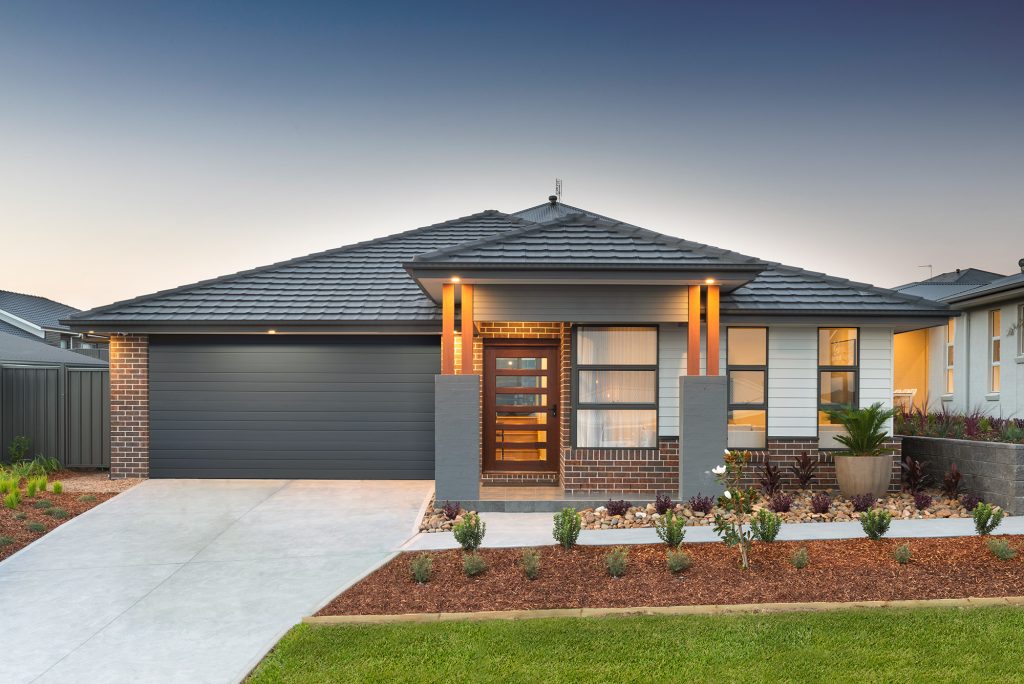 Building your stepped slab Montgomery Home
Stepped concrete slabs can be incorporated into our single storey and two storey designs and are perfect for slightly sloping sites to follow the natural gradient of the land. We've been refining this technique for over 30 years and it is just one of the benefits of building with Montgomery Homes.
Ready to start the new home journey? Get in touch with us today for a free site inspection.
Explore our other blog posts
All Articles
Styling & Inspiration
March 1, 2022
The bathtub is a crucial consideration when designing a brand new bathroom. There are thousands of baths available on the market but in the end, it all comes down to two fundamental bath designs: freestanding baths and inset baths. Here, we share the advantages of freestanding baths vs inset baths to help you choose!
Join our newsletter to receive our latest promotions,
news and helpful building and design tips