8 things to consider when building a house
Building a new home is one of the most exciting, rewarding things you will ever do. Of course, it's also a big financial commitment and can be emotionally draining, but if it's worth doing, it's worth doing well. Before jumping into the design and building process, it's important to arm yourself with the knowledge to make it as smooth and stress-free as possible. 
Whether you're new to the building game or a seasoned home builder, we have tips and recommendations to make the building process a breeze. Here, we share eight things to consider when building a house — and making it a roaring success.
What to consider when building a house in Australia — Jump to:
Consideration #1: Preparation
This tip might be obvious, but preparation is key to the home-building process. Preparing in detail can save a lot of time and money further down the line — and in our opinion, there's no such thing as being too prepared when it comes to building a new home.
Start by creating a list of things you'll need for a new house — "must haves" that are non-negotiable. For example, your dream home "must have" high ceilings, an alfresco area, and three separate living areas. You can refer back to this list when it comes time to make budget costs and saving adjustments or trim down the inclusions you don't necessarily "need" or want. 
Make sure to share your list of "must haves" with your Sales Consultant, too. A professional can help guide the planning process with your personal preferences, requirements and budget in mind.
Creating a Pinterest board at the beginning of the design process can be a real time saver when it comes to selecting internal colours, facade elements, appliances, and external features. You may only have limited time with your interior designer, so it's best to have examples of your ideas and creative vision. 
Of course, our interior designers will be there to guide you along the way!
It's critically important to set a maximum budget for the building project and share this information with your Sales Consultant as soon as possible. 
It's a common misconception that the price will increase as a result of sharing your budget with the building company — it's not true! At Montgomery Homes, we have a standard price list that we'd be happy to share with you before you disclose your budget.
Getting a gauge on the budget upfront allows us to customise our home designs for your block and budget. However, it's important to remember that an additional budget may be required for items not included in a standard building contract, like landscaping, fencing, and blinds, which could range from $20,000 to $50,000, depending on the site and your unique requirements.
Consideration #2: Avoiding certain trends
We know how tempting it can be to surrender to the latest trends and new home features, but we recommend making your internal selections based on your own personal style, furnishings, and lifestyle in mind. Consider your preferences in terms of appearance and functionality, and don't bow to the latest trends if they don't resonate with you. After all, you don't want to regret that damask wallpaper!
Look at your new home as a blank canvas with white walls and ceilings, then add a splash of colour to each room, whether it be adding colour to a kitchen splashback or incorporating unique door furniture. 
The most important thing is that your new home should reflect who you are.
Brightening rooms with art and photography is another great way to add some character and spark to your room. And yes, that mustard wall colour trend will be over by the time your house is finished being built!
Consideration #3: Your block's true potential
One of the key things to consider when building a house is what building or land developers call a "building envelope". A building envelope relates to the area you are able to build upon your block of land.
Our experienced team will work with your building envelope to ensure you have the most suitable home design for your block's shape, slope and size. Maximising any potential views, natural light, breezes or landscapes will be taken into consideration when crafting your dream home, so you can rest easy knowing we will take advantage of any favourable opportunity.
On most sloping sites, you might notice that a concrete slab is placed onto the slope of the land, which can result in steep driveways, expensive and large retaining walls and a less attractive facade. 
Rather than pouring a slab on a sloping block, we explore other options to maximise the site, such as introducing a step to the slab, which means fewer retaining walls, a flatter driveway and fewer potential drainage issues. Check out the video above to see how we utilise the natural slope of your land. 
Taking a bit more time early in the planning stage can provide you with a much better outcome and asset. Whether your block slopes up, down, left or right, Montgomery Homes has tried and tested architectural designs to maximise the value of your new home.
Consideration #4: What comes after the enquiry phase?
With promotions popping up left, right, and centre, it's not uncommon to get caught up in the excitement of the initial sales stage of building a new home.
A seasoned home builder will appreciate the importance of looking beyond the sales phase — a builder that shows transparency, constant communication, and solid processes.
Montgomery Homes offers each client access to an online Client Portal, where you can see regular progress updates such as construction photos, timelines, documentation and useful notifications. All of our clients can easily see where their home is up to in both the pre-construction and construction phases with the click of a button.
Consideration #5: Upgrades
In your lifetime, it's likely you're only going to build your dream home once — twice if you're lucky. There are a lot of additional features to consider when building a new home, all while juggling your budget at the same time. 
Choosing upgrades that are worth the money can be tricky, especially if you haven't built a house before. Consider the items that will give you the most bang for your buck. After all, now is the time to include everything you've ever wished for, as it'll be much more costly to upgrade later on.
When it comes to upgrading, consider where you'll spend most of your time, like the kitchen. This is usually the heart of the home, and where your visitors will spend most of their time with you. 
Upgrades worth asking for could be functional like extra storage, a butler's pantry, or aesthetic upgrades that enhance the overall look of your kitchen, like waterfall stone benches and premium tapware.
Invest the money upfront now so you can move into a home that feels complete for years to come.
Consideration #6: Visiting display homes (then visiting them again)
In the early stages of a new home discovery, you'll gain a lot of inspiration just by visiting display homes over and over again. You'll continue picking up ideas for your layout, themes, and colour schemes.
You can revisit our display homes as many times as you like — take notes and photos of finishes you love and bring them along with you to your selections appointment.
Consideration #7: The finer details
Building a home is one of the most exciting investments you'll ever make, so you can't be blamed for wanting to glide over the finer details of your plan or contract. The owner is responsible for anything that has been signed off, so practicalities are important. 
If there is something that you don't understand in your plan, don't be afraid to ask your Sales Consultant. Check every corner and crevice on your plan, and if anything isn't clear, be sure to ask for clarity. 
Review which windows are fixed and which ones open, the positioning and number of powerpoints within your home, whether there is enough storage, and whether your shower mixer is positioned away from your shower head (no one likes a direct stream of cold water on their head on a cold winter's morning!)
It is much easier to make changes in the pre-construction phase than it is to make variations once your home is in construction. Most of your materials are pre-ordered, and changing or moving items can not only be very expensive, but may delay your build by weeks or sometimes months.
Take the extra time up front to review your plans over and over again with a fine toothcomb. What might seem monotonous now, may avoid disappointment down the track.
Consideration #8: Finishes
One of the most exciting parts of home building is your Colour Selection appointment. Choosing colours, materials, appliances and finishes for your new home can sometimes feel a little overwhelming — we recommend you start collecting samples of the styles and themes you like from the very beginning of your home-building journey. 
This will make the selections process more fun and enjoyable!
Some tips for this include:
Start a Pinterest board. You can create an online scrapbook or mood board of how you'd like your home to look.

Ask the brick suppliers for a list of addresses of homes that have been built with your preferred bricks; there's no better way to see how they'll really look!

Keep your eyes open for homes with colour schemes that you like, and take some photos to bring to your appointments; we can help you choose similar colours.

Revisit our

display homes

and take notes and photos of finishes you love. Bring them along with you to your appointment.

Utilise our

Home Visualiser Tool

and experiment online by mixing and matching colours and materials. This will help you to picture how your favourite colours and finishes will look. (Available for Diamond and Sapphire Collection clients only).
The Montgomery Homes Selections Guide also provides handy style guides to help inspire your overall theme. Our interior designers will be on hand to assist you and offer advice, but the more research you do beforehand, the more prepared you'll feel.
Discover the latest must-haves when building a new home in Australia — contact the team from Montgomery Homes
Now you know all the things to consider when building a new house… Now, it's time to see what's on trend and blends with your own personal style! We work with talented interior designers, including Australia's top designer, Shaynna Blaze, so we can help you separate the "must-haves" from the "nice-to-haves".
We'll support you and guide you towards your dream home every step of the way! Get in touch to start the home building and design process with Montgomery Homes today.
Explore our other blog posts
All Articles
Blog
Building Process
Featured
Finance Tips
Home Designs
Inspiration Gallery Blog
News & Events
Selections Gallery
Selections Gallery Blog
Shaynna Blaze
Styling & Inspiration
Sustainable Living
August 18, 2023
When it comes to building your dream home, it's essential to make sure your build adheres to the NSW government's BASIX requirements. So, what is BASIX? In this blog, we'll walk you through everything you need to know to get your build BASIX-certified. Read on!
July 17, 2023
If your home is feeling a little outdated, but you don't want to move, you might be curious about the knockdown rebuild costs in Sydney. Here, we break it down for you, from demolition to interior design!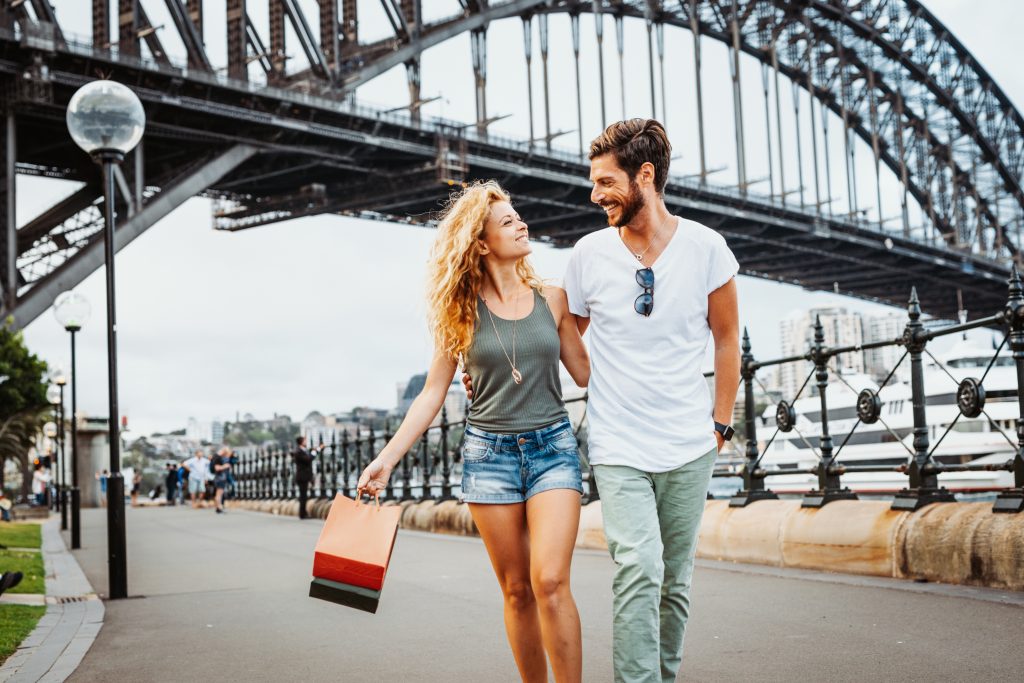 July 13, 2023
Dreaming of living in one of the most beautiful cities in Australia? Find the perfect place to call home — here, we share 10 of the best places to live in Sydney in 2023, along with their unique characteristics and benefits.
April 29, 2023
Looking to create that perfect coastal vibe in your home? A reverse living beach house plan is a great way to take in the view and turn your home into a beachside oasis! Read on to find out more!
March 30, 2023
As Australia's biggest city, Sydney continues to grow by leaps and bounds each year, with the population expected to increase by 44% between now and 2041. So, what's so special about life in Sydney? From beautiful beaches to a vibrant nightlife, easy CBD access and convenient outer suburbs, we'll walk you through the pros and cons of Sydney living compared to Melbourne, Adelaide, Perth and Brisbane. Read on!
March 23, 2023
Looking to build a house in Sydney? We've got you covered! Check out our Sydney suburb review and find your dream location today. Read on!
March 20, 2023
Building a house in Sydney? With property prices soaring, there are plenty of reasons to invest in a new build. Learn more.
February 24, 2023
Thinking of building with Montgomery Homes, but don't know where to start? The very first step is visiting one of our beautiful display homes! This article shares five things to look out for in a display home to determine if the design is right for you and your family.
Join our newsletter to receive our latest promotions,
news and helpful building and design tips