9 questions to ask when buying a house and land package
If you're hunting for a new home, you might be weighing up the pros and cons of buying vs building. Understandably, building a new home might seem like a massive undertaking — you have to find a suitable vacant block of land and then hire the right builder to make your dream happen. 
What many aspiring homeowners overlook is that there's an easier, more streamlined option: a house and land package. With a house and land package, you get everything you need to build your new home in one simple purchase! Plus, with all the extra time you've gained from eliminating the search for vacant land, you can start planning how you'll decorate and furnish your new home. 
If this is your first time encountering a house and land package, there are a few key questions you can ask your builder to eliminate any confusion and make the building process simpler. In this article, we share some essential questions to ask when buying a house and land package — read on!
#1. What's included in the price?
Not all house and land packages are created equal and it's important to know exactly what you're getting to ensure you get the most bang for your buck. At Montgomery Homes, we're transparent about our costs and inclusions and offer a range of competitive house and land packages. When you choose to invest in a house and land package with us you will receive:
An award-winning

home design

that's suited specifically to the block of land




BASIX requirements



Plus, if you're not 100% sold on the home design included in your house and land package, you have the flexibility to choose another home from our collection that's suited to your block!
#2. How long will it take to build my new home?
Naturally, when you're building a new home, you want to move in ASAP! It's important to clarify the building timeline for your house and land package prior to paying a deposit to understand when your project is expected to start. 
The next step is to select the colours, fixtures and fittings for your new home — you'll visit Gallery One to choose all the finer details and really make your new house feel like home. Once you're happy with the layout and inclusions, we can send your house plans off to the relevant regulatory bodies.
Then it's time to build! We'll keep you updated every step of the way so you'll know exactly when your home will be ready for you to move in.
#3. Can I customise my house and land package?
One of the main hesitations potential homebuyers have with house and land packages is the inability to create their own unique dream home. Some house and land packages will have strict non-negotiable plans or only minimal customisation options, so it's important to find out early on how much customisation is possible.
At Montgomery Homes, we want you to have the home you really want which is why you'll have the opportunity to flip the floorplan (if suitable for the block of land) to suit your lifestyle. We will provide recommendations and advice to ensure you get the best views, airflow and sunlight, but in the end, it comes down to what you want from your new home. 
You'll also have the option to add an alfresco area to your new home — perfect for summer BBQs and outdoor entertaining.
#4. Do you have experience and insurance?
One of the key questions to ask when buying a house and land package is whether your builder is experienced and insured. Montgomery Homes is a licensed home builder and we do everything we can to protect our clients during the building process. For more than thirty years, we have operated as a new home builder with a strong balance sheet and zero debt — you're in safe hands with Montgomery Homes. We have the financial stability to remain committed to building new homes now and in the future.
#5. What is the construction process?
A common misconception about house and land packages is that your home is already built when you buy. Construction is still a key element of a house and land package.
At Montgomery Homes, once we have the approval to start building, excavation (if necessary) must be completed, foundations leveled and frames installed. From here, all you need to do is sit back and relax as your new home comes to life!
Here are some of our top tips for house and land packages to save time during the initial design process: 
Save time by short-listing Montgomery Home designs that you like




Create a list of "must-haves" for your new home




Gain pre-approval on your home loan




Create a mood board

of colours and materials you want to see in your new home.
Choosing where to build is a big step in the house and land package process. For one, you want to choose an area that you're familiar with that's close to family and friends, but also an area that will help your home increase in value over time. Your builder can provide recommendations and advice about up-and-coming estates, but it's also important to do a little research of your own. 
Here are some key elements to look out for when choosing where to build: 
Look for an area that's both comfortable and convenient for you.

Make sure it's a safe area that's close to schools, parks, shopping centres, public transport and work opportunities.



Look for an area that's in your budget.

Home and building prices vary from town to town and city to city, so look at house and land packages in areas that are within your budget.

Look for a developing area.

If you're looking for a house and land package that's further out from the city centre, make sure it's an area that has lots of development happening e.g. new shopping centres and services. As the area develops, the value of your home will increase.

Look at the environmental profile of the area.

Is the area prone to bushfires, flooding, high winds or soil movement? These are all environmental factors you will need to consider for the construction and sturdiness of your home. 
At Montgomery Homes, we have house and land packages available across Newcastle, Sydney and the Central Coast, all in up-and-coming estates that are close to desirable amenities.
#7. What finance do I need?
Financing for a house and land package usually consists of two steps: buying the land and then building a house. These loans can be arranged separately but are usually bundled together. 
Buying the land is a standard real estate transaction with a regular mortgage. The second step requires a construction loan where you "draw down" an agreed amount for each stage of the building process —  this way, you will only pay interest on the money you're using at each stage.
#8. Are there any other incentives?
If this is your first time owning a home or building, you may be eligible for the First Home Buyer Grant of $10,000! As long as you're over 18, an Australian citizen and the value of the house and land is less than $750,000, you can claim this government funding to build your very first home. 
In addition to government incentives, at Montgomery Homes, we offer a range of amazing upgrades. Our Diamond and Sapphire Collections offer incredible value for money with $50,000 worth of upgrades for just $5,000 in our Diamond Collection or $30,000 worth of upgrades for $3,000 in our Sapphire Collection.
#9. Is a house and land package good value for money?
If you're looking for a convenient and affordable way to build a new home, a house and land package is absolutely worth the investment. Once your new home is built, it will gradually increase in value, especially if you build in an up-and-coming suburb near a city like Newcastle or Sydney. 
Your new home will become an incredible asset as time goes on, so if you decide that it's not your "forever home", you can rest assured knowing that you'll get more back from your initial investment.
The benefits of purchasing a house and land package with Montgomery Homes
At Montgomery Homes, we've helped hundreds of couples, families and investors build stunning new homes across New South Wales! Whether you're a first time buyer or looking to build a bigger home for your family, our house and land packages are an affordable and convenient way to build your dream home. 
Once you've chosen a location and a design you'd like to call home, we'll take care of the rest — from excavation and foundations to handing over the keys. We'll make building a new home quick and simple for you.
If you have any questions to ask when buying a house and land package, our team will be on-hand and happy to answer them. Contact us to enquire about a house and land package in Sydney, Newcastle or the Central Coast!
Explore our other blog posts
All Articles
Blog
Building Process
Featured
Finance Tips
Home Designs
Inspiration Gallery Blog
News & Events
Selections Gallery
Selections Gallery Blog
Shaynna Blaze
Styling & Inspiration
Sustainable Living
18 August, 2023
When it comes to building your dream home, it's essential to make sure your build adheres to the NSW government's BASIX requirements. So, what is BASIX? In this blog, we'll walk you through everything you need to know to get your build BASIX-certified. Read on!
17 July, 2023
If your home is feeling a little outdated, but you don't want to move, you might be curious about the knockdown rebuild costs in Sydney. Here, we break it down for you, from demolition to interior design!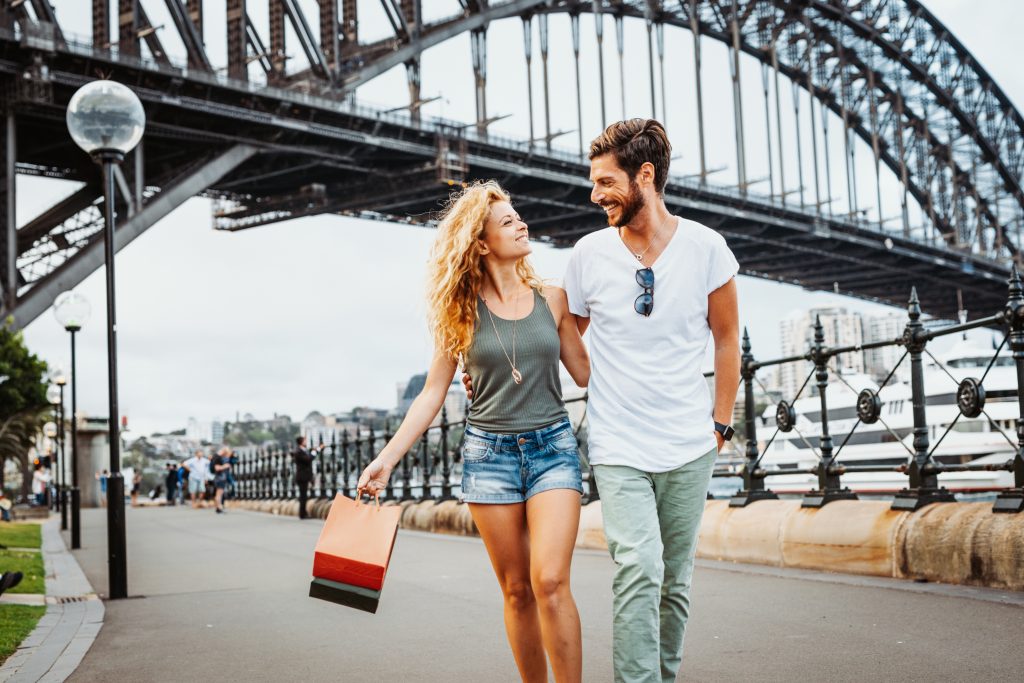 13 July, 2023
Dreaming of living in one of the most beautiful cities in Australia? Find the perfect place to call home — here, we share 10 of the best places to live in Sydney in 2023, along with their unique characteristics and benefits.
29 April, 2023
Looking to create that perfect coastal vibe in your home? A reverse living beach house plan is a great way to take in the view and turn your home into a beachside oasis! Read on to find out more!
30 March, 2023
As Australia's biggest city, Sydney continues to grow by leaps and bounds each year, with the population expected to increase by 44% between now and 2041. So, what's so special about life in Sydney? From beautiful beaches to a vibrant nightlife, easy CBD access and convenient outer suburbs, we'll walk you through the pros and cons of Sydney living compared to Melbourne, Adelaide, Perth and Brisbane. Read on!
23 March, 2023
Looking to build a house in Sydney? We've got you covered! Check out our Sydney suburb review and find your dream location today. Read on!
20 March, 2023
Building a house in Sydney? With property prices soaring, there are plenty of reasons to invest in a new build. Learn more.
24 February, 2023
Thinking of building with Montgomery Homes, but don't know where to start? The very first step is visiting one of our beautiful display homes! This article shares five things to look out for in a display home to determine if the design is right for you and your family.
Join our newsletter to receive our latest promotions,
news and helpful building and design tips