Life in Sydney: How Does it Compare to Other Capital Cities?
Sydney Living: Pros and Cons for homeowners
From beautiful beaches to a vibrant nightlife, easy CBD access and conveniently placed outer suburbs, we'll walk you through the pros and cons of Sydney living compared to Melbourne, Adelaide, Perth and Brisbane. Read on!
Whether you're a first-time buyer or you're looking to build your forever home, Sydney is one of the most sought-after places to live in Australia. While everyone has their own preferences for their dream location, there are plenty of reasons to love this sunny beachside city. 
Here are some of the best reasons to build a life in Sydney. 
Pro: Quick access to the city

. Whether you're near the CBD or living in the outer suburbs, Sydney living gives you the best of both worlds. Convenient CBD access means you can visit your favourite shopping centres, theatres, restaurants and more without spending hours in the car between stops!

Pro: Lots of beautiful beaches

. Love soaking up the sun? You'll love life in Sydney. Bondi Beach, Manly Beach, Palm Beach, Bronte Beach and Cronulla Beach are all less than an hour's drive from the CBD.

Pro: High property values

. Yes, Sydney is expensive — but it also has some of the highest property values in Australia. That means you'll be set up for a big return on your investment if you ever move away from this bustling city.

Pro: Plenty to do on the weekend

. Sydney is always buzzing with fun events, exciting new restaurants and plenty of retail therapy. Plus, the city is home to yearly celebrations like Mardi Gras, Vivid, Sculptures By the Sea and the famous New Years Eve fireworks at the Harbour.

Pro: Family-friendly suburbs

. Outer Sydney suburbs like Blacktown, The Hills Shire,

Box Hill

, and

North Richmond

are known for family-friendly amenities including great schools, reliable public transport and safe neighbourhoods. With

beautiful housing estates

being developed throughout the area, these spots are great for building a long-term family home.
While life in Sydney has plenty of advantages, there are some cons to consider before making your next big move. Our main cons for Sydney living have one thing in common — cost. 
Con: House prices are high

. House prices are the main barrier for entry when it comes to Sydney living. House prices rose by

23.7%

in 2021 alone — but there's still hope! Property prices are expected to decrease by

20%

in 2023, so it's worth keeping an eye on prices in more affordable suburbs and

estates

. 

Con: High cost of living

. Another expense that won't change anytime soon is the high cost of living in Sydney. Put simply, life in Sydney is more expensive than in other regions like Newcastle and Port Stephens, with daily expenses like traffic tolls, groceries and eating out making a bigger dent in your paycheck.

Con: Traffic congestion

. While the CBD has plenty of great public transport, driving in and out of Sydney can be a headache depending on the time of day. Sydney is known for its traffic congestion, meaning you'll have to plan ahead before you set out on your daily commute.
With costs skyrocketing in the last few years, many Sydney-siders are moving to more affordable cities like Newcastle and Port Stephens. 
Newcastle features great beaches, beautiful coastal views and is easy to drive around — plus, it's cheaper to build a home in Newcastle compared to Sydney, making it an attractive spot for Sydney-siders who are able to work remotely.
Life in Melbourne vs Sydney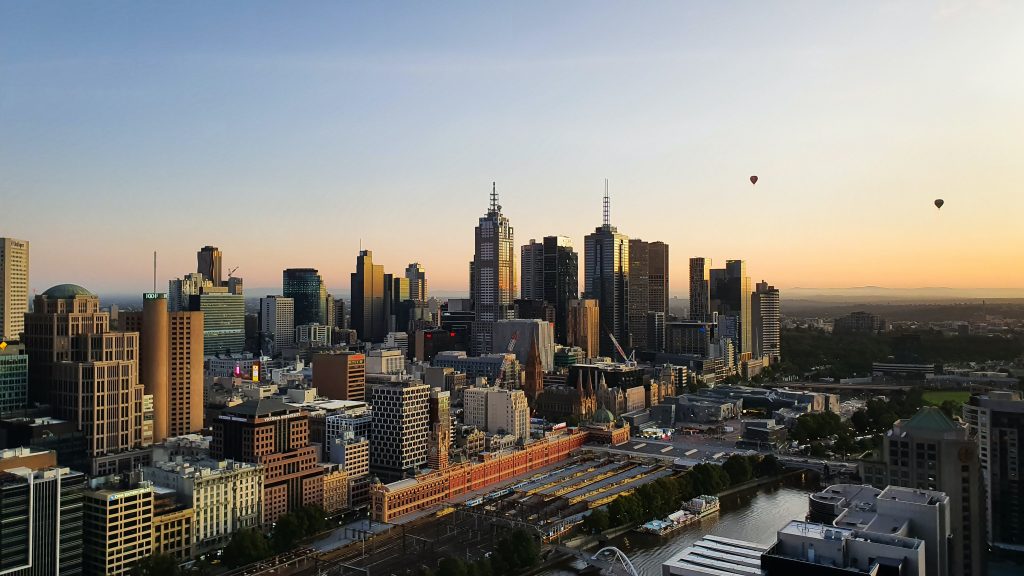 If you're looking to live in the city, you might be wondering what's different about living in Melbourne vs Sydney. Here are some of the main differences between these major Aussie cities. 
Melbourne is Sydney's closest rival and is predicted to exceed the population of Sydney by the year 2050. 
Melbourne is generally seen as the cultural capital of Australia and has more convenient public transport, so it's easier to navigate for commuters. However, it also lacks the scenic views, beaches, sunshine and coastal charm of Sydney. 
While Melbourne is more affordable, it's still ranked with Sydney as one of the 20 most expensive cities to live in the world. The median home value in Sydney is $999,278 in 2023 compared to Melbourne's $746,468.
Life in Brisbane vs Sydney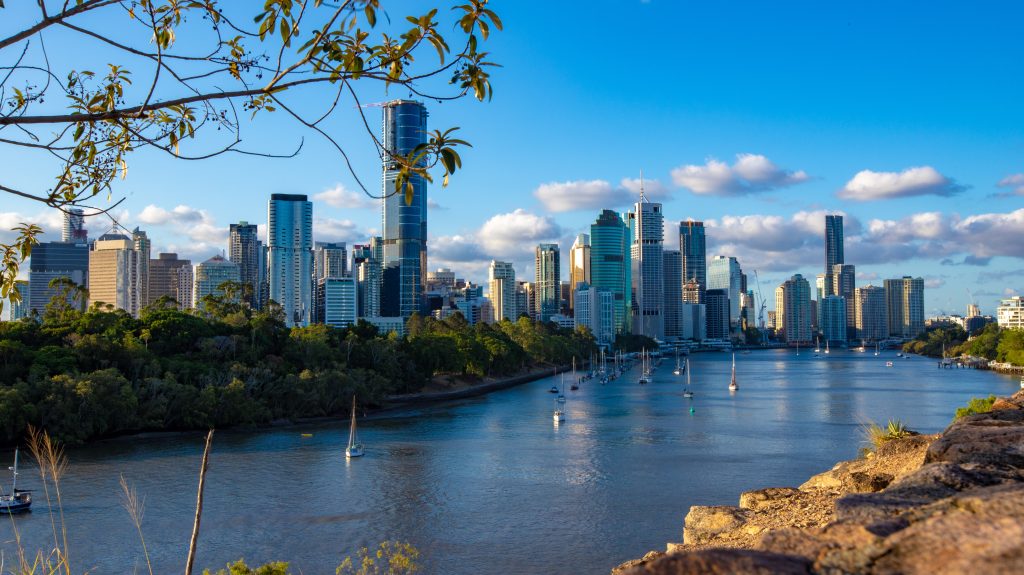 Similar to Sydney, Brisbane is known for its tall buildings, hot weather and beautiful sunshine, with temperatures rarely dropping below 20 degrees throughout the year. The extra heat also means more humidity, making Brisbane more humid and wet during summer. 
When it comes to living in Brisbane vs Sydney, Brisbane is more affordable, but it has less excitement, culture and variety than Sydney. Plus, it lacks the beautiful, sprawling beaches of Sydney and instead features mudflats and small hideaway beaches on the coast.
Brisbane's median home value is $698,204 compared to Sydney's $999,278.
Life in Adelaide vs Sydney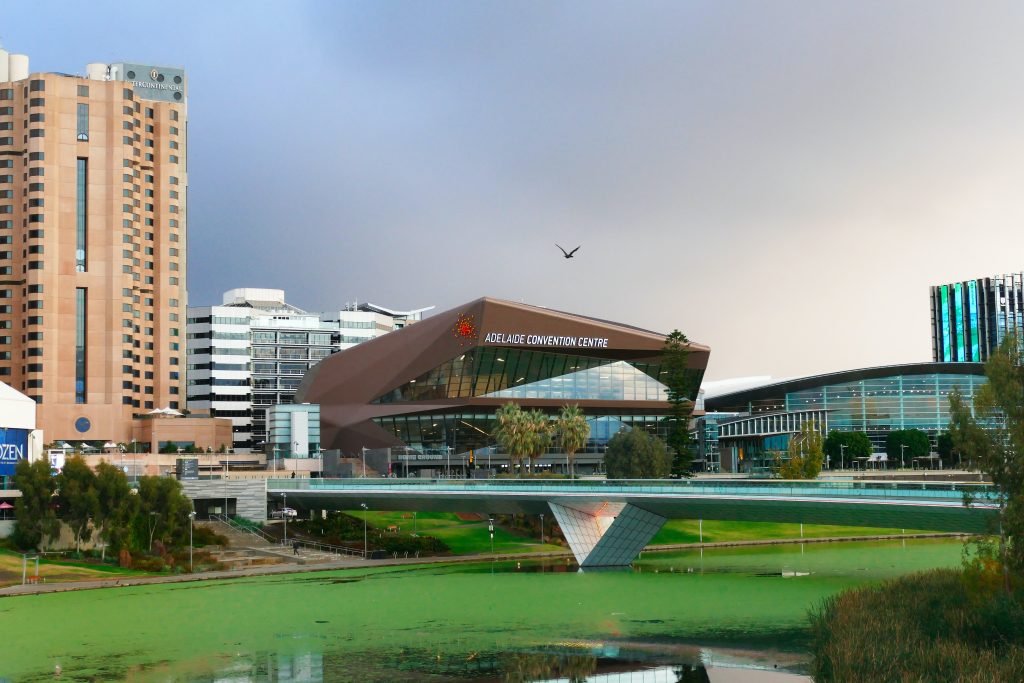 To locals, Adelaide feels like a mix of Melbourne and Sydney in one city. Like Melbourne, Adelaide has the edge on Sydney when it comes to affordability. However, Adelaide doesn't have the same vibrant culture and excitement as Melbourne OR Sydney, making it less inviting for anyone looking to be part of the action. 
However, living in Adelaide vs Sydney might be appealing if you enjoy cooler climates and don't mind the lack of events, culture and things to do.  
Adelaide's median home value is right behind Brisbane at $646,045.
When it comes to cities, Perth and Sydney couldn't be more different. While Sydney is always bustling, Perth is more laid back and relaxed. However, living in Perth vs Sydney has significantly less cultural centres and attractions, which means there's less day-to-day excitement than Australia's largest city. 
Like most cities in Australia, Perth is more affordable than Sydney. It also has less job opportunities than Sydney, so it could be harder to find a position in your industry. 
Perth's median home value is cheaper than Sydney, Melbourne, Brisbane and Adelaide at $559,971.
Looking to build in Sydney? Find your dream layout with a gorgeous build from Montgomery Homes
Whether you're starting a family, building your first home or looking for an affordable house and land package in Sydney, we'll bring your perfect floorplan to life at Montgomery Homes. 
With beautiful interior designs and expert builders, we'll take the hassle out of your next home build in Sydney. We provide practical floor plans and gorgeous facades that are perfect for everyone from couples to large families.
Plus, we offer new homes to suit slopes, narrow blocks and more! 
Get in touch with our team and experience life in Sydney in your very own Montgomery Homes build!
Contact our team today and get the ball rolling on your new Sydney home!
Explore our other blog posts
All Articles
Building Process
August 18, 2023
When it comes to building your dream home, it's essential to make sure your build adheres to the NSW government's BASIX requirements. So, what is BASIX? In this blog, we'll walk you through everything you need to know to get your build BASIX-certified. Read on!
July 17, 2023
If your home is feeling a little outdated, but you don't want to move, you might be curious about the knockdown rebuild costs in Sydney. Here, we break it down for you, from demolition to interior design!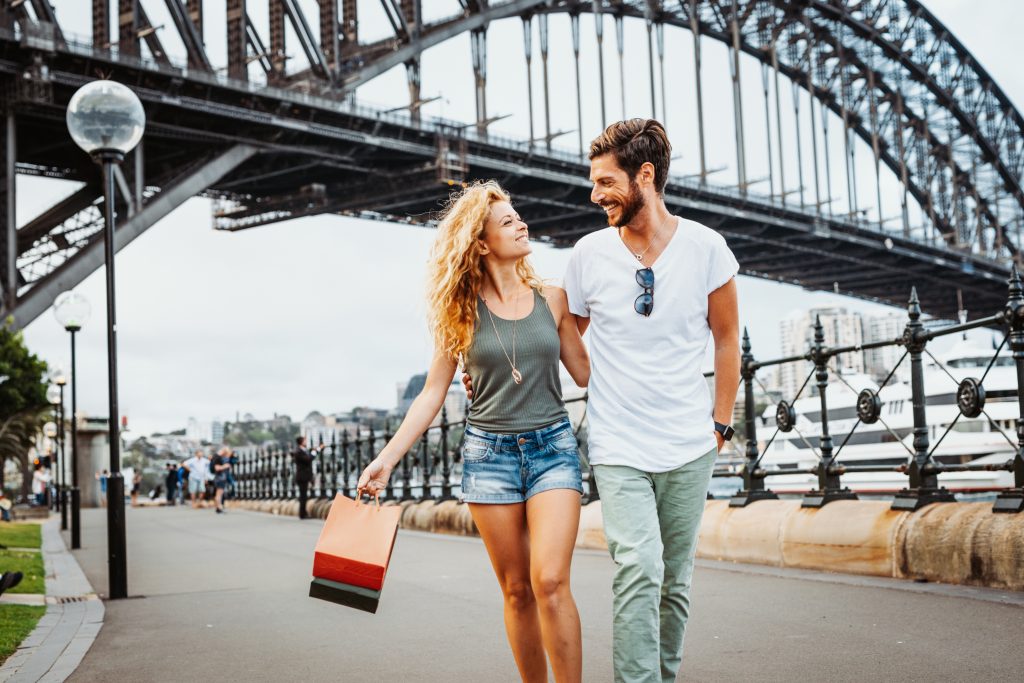 July 13, 2023
Dreaming of living in one of the most beautiful cities in Australia? Find the perfect place to call home — here, we share 10 of the best places to live in Sydney in 2023, along with their unique characteristics and benefits.
April 29, 2023
Looking to create that perfect coastal vibe in your home? A reverse living beach house plan is a great way to take in the view and turn your home into a beachside oasis! Read on to find out more!
March 30, 2023
As Australia's biggest city, Sydney continues to grow by leaps and bounds each year, with the population expected to increase by 44% between now and 2041. So, what's so special about life in Sydney? From beautiful beaches to a vibrant nightlife, easy CBD access and convenient outer suburbs, we'll walk you through the pros and cons of Sydney living compared to Melbourne, Adelaide, Perth and Brisbane. Read on!
March 23, 2023
Looking to build a house in Sydney? We've got you covered! Check out our Sydney suburb review and find your dream location today. Read on!
March 20, 2023
Building a house in Sydney? With property prices soaring, there are plenty of reasons to invest in a new build. Learn more.
February 24, 2023
Thinking of building with Montgomery Homes, but don't know where to start? The very first step is visiting one of our beautiful display homes! This article shares five things to look out for in a display home to determine if the design is right for you and your family.
Join our newsletter to receive our latest promotions,
news and helpful building and design tips