Want a little extra space or privacy in your new home?
With Montgomery Homes, you now have the option to add a granny flat to your backyard, creating additional room for visitors who want to stay overnight, teenagers who need their own space, or even a small area for older relatives like Nan and Pop to live.
During the planning process for your new home, our team will run through a wide range of inclusions and possible upgrades to make your new house feel like a home, including our brand new granny flats.
Curious about how to build a granny flat with Montgomery Homes? In this blog, we explain the building process from planning to handing over the keys to your new granny flat - read on.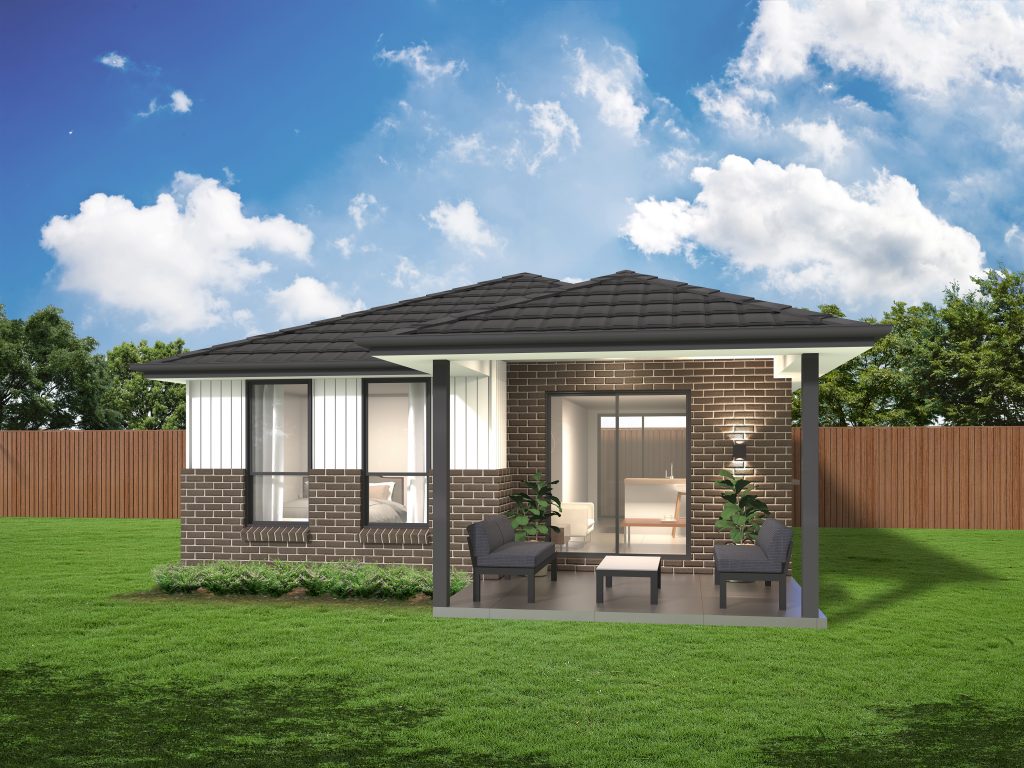 1. Choosing a granny flat design
When you sit down with one of our building consultants to plan your level block home design, you will have the chance to choose your granny flat design, too.
We'll make sure your new granny flat matches your new home's decor and facade, and you can choose from a range of colours, materials, and internal finishes to ensure your granny flat is comfortable yet modern.
Once the land has been cleared, our construction team will then lay the foundation for your new granny flat.
Our builders and surveyors will mark the boundaries of where your granny flat will be built, then carry out any necessary excavation to ensure the building is stable. After that, we can pour the slab, laying the foundation of your new granny flat.
This is when things start to get real.
You can see the shape, layout and placement of your granny flat, so you can start planning where you'd like to have additional backyard ornaments like fountains and bird baths, new trees, gardens or veggie patches, or even a slippery dip for the kids. The opportunities are endless!
After laying the foundations, we will then build the frame - the bare bones of your granny flat. Made from industry standard, termite resistant timber, your granny flat will be set with internal and external bearings to improve stability.
You will now be able to see your granny flat come to life… and you can start daydreaming about decorating!
4. Adding the external brickwork
While our construction and sub-contracting team is building your brand new home, we will also start sealing your new granny flat with brickwork, cladding and moroka, depending on the finishes you have selected.
Next the roofing and guttering is installed so it is also sealed from the top and the internal areas are protected from the weather during the building process.
It's all coming together now!
5. Setting up the interior (including the kitchen)
With the walls built and a roof over our heads, we can start working on the interior of your granny flat. Our local subcontractors will come in to install the essentials like plumbing and electrical for both your new home and your granny flat, ensuring the two are linked and working harmoniously.
We will also add the internal walls and reinforce them with R.20 insulation to keep inhabitants warm in the winter and cool in the summer.
If you're planning on renting out your granny flat, you may want to talk to our team about adding a separate electrical box so you can determine how much power your renters are using, then allocate the utility bills as accurately as possible.
At this stage, we'll also be looking to install the kitchen and bathroom of your granny flat. This includes kitchen and bathroom vanities, cupboards and storage, key fittings like the stove, shower, shower screens, and vanities.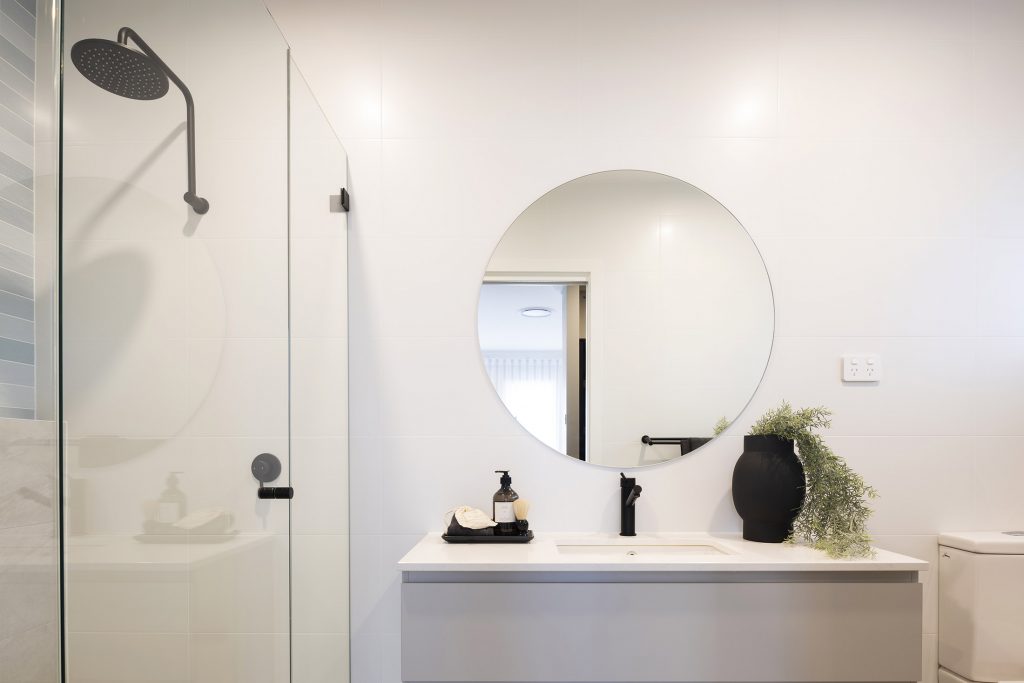 6. Adding flooring, paintwork, and the internal finishes
We're getting close to the end of your build, so the next step is to fit-out and bring the rest of your granny flat to life.
At lock up stage, all the tiles and flooring will be installed, the walls will be painted as per your colour preferences, any additional accessories will be installed, and your remaining fittings will be installed
After our sub-contractors have cleaned up the site, both your new home and granny flat will be independently inspected to ensure everything is in accordance with the Building Code and the relevant Australian Standards. From here, all appliances will be tested and the time has now come for you to move into your new home and of course, your granny flat!
We'll complete a thorough walk-through with you to demonstrate how the appliances operate and to ensure everything meets your expectations.
Extend your new family home with a modern granny flat in your backyard
Whether your teenager needs some space, you're thinking of leasing the area, or have elderly relatives needing care, a granny flat is the perfect solution to expand your home and create a quiet, cosy space in your backyard.
Talk to our consultants about building a granny flat alongside your new home today or explore our wide range of granny flat designs here. The opportunities are endless with Montgomery Homes.
Explore our other blog posts
All Articles
Blog
Building Process
Featured
Finance Tips
Home Designs
Inspiration Gallery Blog
News & Events
Selections Gallery
Selections Gallery Blog
Shaynna Blaze
Styling & Inspiration
Sustainable Living
April 13, 2022
From the insulation to the home orientation — Montgomery Homes understands that building energy-efficient home designs are important to our valued clients. Plus, with power bill savings and many other benefits — our energy-efficient home designs deliver both environmental-friendliness and style!
Join our newsletter to receive our latest promotions,
news and helpful building and design tips