Discover the stunning Malibu 208 - a 3 bedroom, two storey home design for narrow sites
There's no compromising on space or lifestyle with our Malibu 208. Perfect for narrow blocks with a 8.3m wide frontage or more, this home features primary entertaining areas on the lower floor, featuring a contemporary open plan kitchen and living area.
Upstairs you'll find a rumpus room, three bedrooms including a Master Suite with an extra large walk in robe which can easily host a large volume of clothes and shoes.
With a separate living areas, three bedrooms and plenty of storage, this home features everything you'd expect from a narrow block home.
Available in Retro, Executive, Cosmo, and Metro facades.
Interested to find out more?
View our House & Land Packages
Find your dream home design today
Architectural home designs in Sydney, Newcastle, and the Central Coast
Montgomery Homes builds architectural home designs on all type of blocks. For more than 30 years, our team has been renowned for expertise in building on sloping sites. The innovative building techniques we have developed allow us to work with the gradient of any home site.
This means our team is equally skilled at building homes on level sites, as our mastery of sloping sites makes it straightforward to transfer our skills to a level-site build that presents fewer challenges for our expert construction team.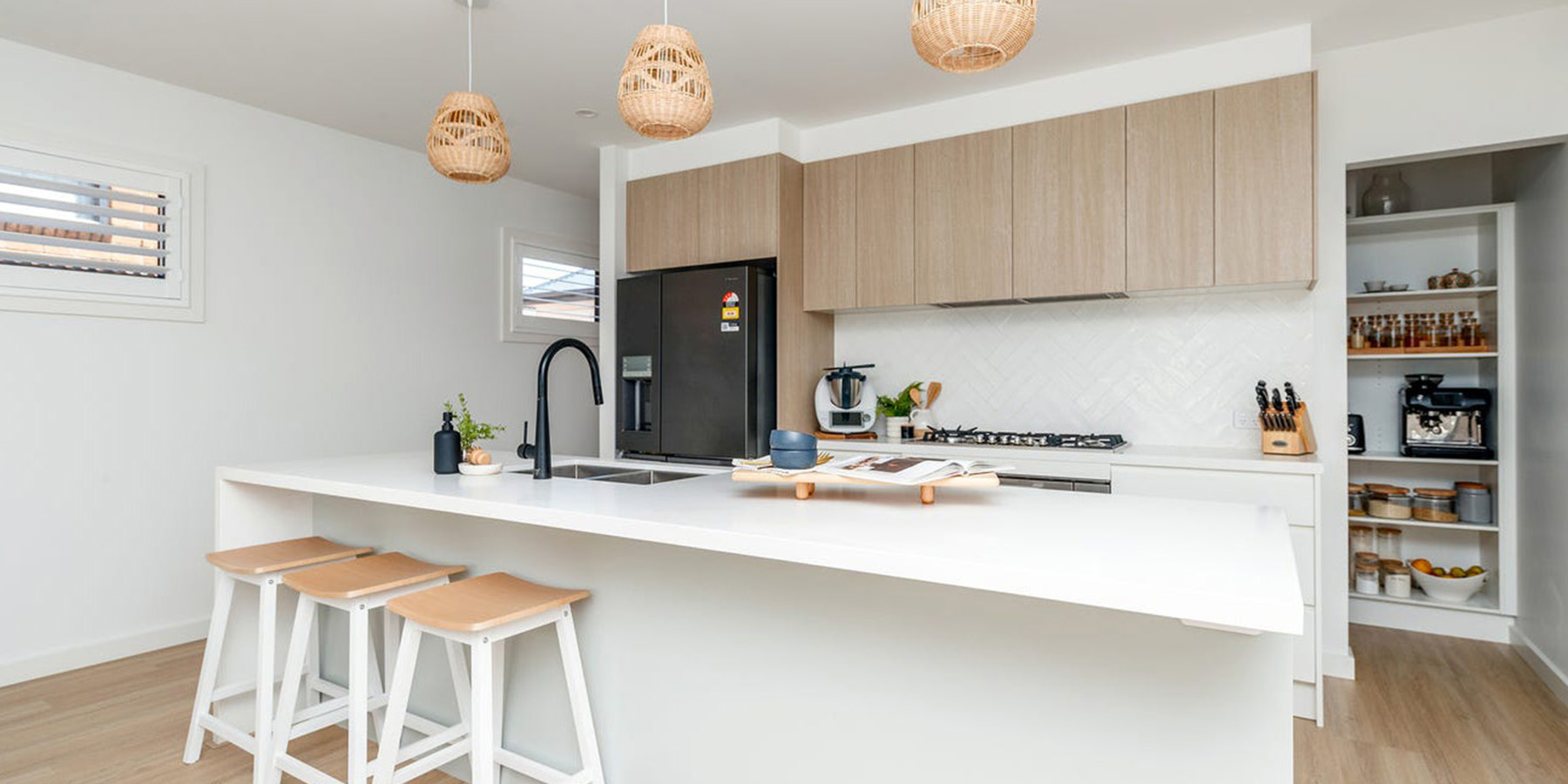 We understand home building can be a complex and confusing journey. That's why we've put together a list of frequently asked questions to help guide you along the way


















Join our newsletter to receive our latest promotions, news and helpful building and design tips