Hebel vs brick: Why we're utilising Hebel wall panels in our new home designs
At Montgomery Homes, we're committed to building strong, sturdy and cost-efficient homes for our clients, which is why we've made the decision to incorporate Hebel wall panels in our wide range of facade offerings!
Hebel is a premium building product that offers a full-render look at a fraction of the price. Perfect for soundproofing and acoustics, we're now offering Hebel alongside our bricks, renders, moroka and more — in fact, we've already started using Hebel. Our brand new Cayman 287 display home in New Lambton is our first display featuring Hebel wall panels!
In this article, we compare Hebel vs brick, share the many benefits of the product and explain how we utilise Hebel wall panels in your new home build. Read on!
Hebel is a strong and versatile building product made from Autoclaved Aerated Concrete (AAC). Made from natural, raw materials, AAC is a mix of cement, lime, water, sand and a small amount of aluminium powder. This powder allows the concrete to rise like bread dough, resulting in a concrete that consists of almost 80% air.
Hebel wall panels come with a huge range of benefits:
Great for soundproofing and acoustic insulation
Fire and termite resistant
Made from recyclable materials
High thermal mass stores and reduces energy usage over time
Easy handling and installation due to its lightweight construction
Easy to cut for chases and holes for electrical and plumbing lines
Economical compared to poured concrete or a traditional rendered finish.
As you can see, Hebel construction is the superior way to build for a number of reasons, which is why we're now using Hebel wall panels in some of our new facades like the Cayman 287 with Manhattan facade in New Lambton!
Hebel vs brick: what's better for your home design?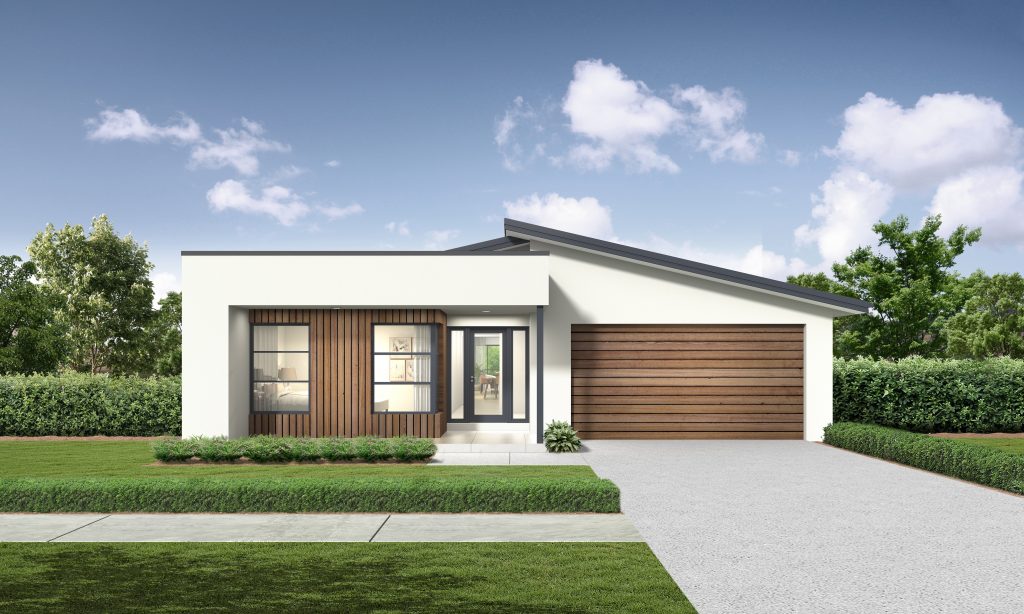 With each and every build, we consider what building materials will deliver the best results. For some time, we have been comparing Hebel vs brick for our new home builds and the results don't lie — Hebel is more efficient and cost-effective than bricks with a render finish.
Both Hebel and brick are staples in the construction industry, and both are strong options for a building project. However, Hebel offers a modern, clean appearance and works well in contemporary architectural home designs.

How we use Hebel wall panels in your new home build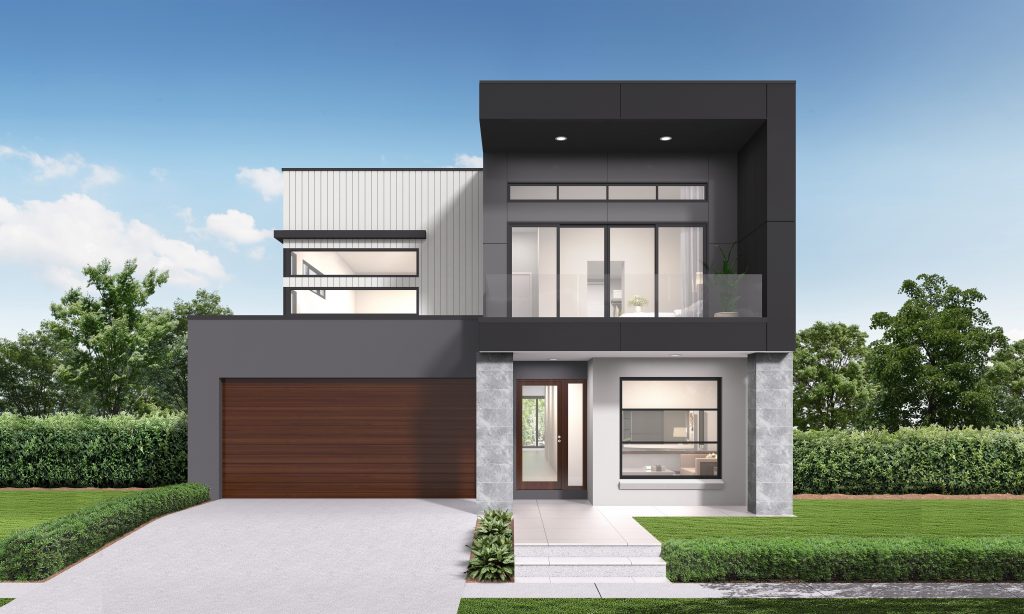 Hebel wall panels are high quality, easy to install and more cost-effective than render which is why we've made the switch over to Hebel! The installation process is very simple:
First, we apply a protective membrane to the full exterior of your new home build.
Then, we apply steel brackets to the frame which allows us to glue and screw our Hebel wall panels to the brackets. Afterwards, we apply a full-finished render product.
The next step is to have the painters visit the site to apply the final colours to the exterior of your home design.
Finally, we focus on making the building water-tight. This leads us to the crucial pre-lining stage i.e. adding insulation, wall and ceiling coverings.
Experience the difference of Hebel wall panels at our New Lambton display home!

Want to see the Hebel difference for yourself? Visit our stunning new display home in New Lambton! The Cayman 287 display home was constructed using Hebel wall panels, so you can wander through the halls and exterior to get a feeling for the superior quality of the build.
Visit the Cayman 287 today!

Explore our other blog posts
All Articles
Styling & Inspiration
March 1, 2022
The bathtub is a crucial consideration when designing a brand new bathroom. There are thousands of baths available on the market but in the end, it all comes down to two fundamental bath designs: freestanding baths and inset baths. Here, we share the advantages of freestanding baths vs inset baths to help you choose!
Join our newsletter to receive our latest promotions,
news and helpful building and design tips