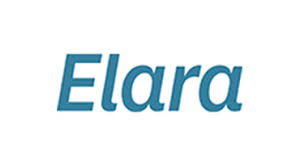 Find your dream house and land package in Elara Estate, Marsden Park
Located in Marsden Park, Sydney's fast-growing North West, Elara Estate is a premium community with tree-lined streets and striking views to the Blue Mountains. With more than 40 hectares of green open space on offer for healthy outdoor fun, Elara Estate features walking and cycling paths to foster a relaxed and modern lifestyle. Allowing you to maximise on a budding lifestyle, Elara Estate is earmarked by fostering a strong sense of connection and belonging. Enjoy the hybrid of city-country living, with this estate located in a stunning environment that is close to an urban centre.
Elara Estate caters to every family, with a range of Marsden Park land lots available that suit first home buyers to growing families to those looking to downsize. Fall in love with Elara Estate today and discover your dream house and land package to suit you and your family.
A beautiful location – Marsden Park land is serene and stunning
Elara Estate is located in North West Sydney, just 50 kilometres from the CBD. Neighbouring the Blacktown North West Region, close proximity to the recently upgraded Schofields Train Station affords residents convenient access to public transport to the Sydney CBD and Parramatta.
Nearby Sydney Business Park provides access to multiple retailers, with a future neighbourhood shopping centre planned for Elara Estate to include a supermarket, gym, childcare and medical services. Aligning with family living, Elara Estate enjoys access to educational facilities alongside exciting plans for a new primary school. Those that love big open spaces will relish in the lifestyle that Marsden Park has to offer. Just minutes from a schools, shopping centres, and parks, this serene location provides a wide range of amenities right at your doorstop.
Local Attractions
Bike Track
Parks
Schools
Shops
House and Land for sale in Elara
Currently no house and land packages in Elara, please view our other estates.
House and Land package for first home buyers
First time home buyers Tyler and Lauren invested in their forever home with a Montgomery Homes house and land package. Looking for a home with a variety of living spaces to entertain friends and family, ample storage options and plenty of natural light made the Southport 217 design a perfect choice for them.














Join our newsletter to receive our latest promotions, news and helpful building and design tips