Win Your Montgomery Home Professionally Styled By Shaynna Blaze
Ever dreamed of having your new home professionally styled by an interior designer? Looking to achieve the crisp and luxurious display home look in your new home? Well, now is your chance!
Win a one on one design consultation with renowned interior designer and Montgomery Homes brand ambassador — Shaynna Blaze!
Simply place your Montgomery Homes deposit between 1 June and 22 of December 2022 and cross your fingers that you are the lucky winner*!
*Terms and conditions apply — see below.
One Lucky Winner Will Receive:
1) A one-on-one design consultation with Shaynna Blaze
High-end inclusions? Dreamy colour palettes? Discuss your ideas and inspiration with Shaynna Blaze for your new Montgomery Home in a 1:1 design consultation.
Receive a customised mood board for each room in your new Montgomery Home, presented by Shaynna Blaze. Plus, receive a comprehensive list of products recommended and where to buy.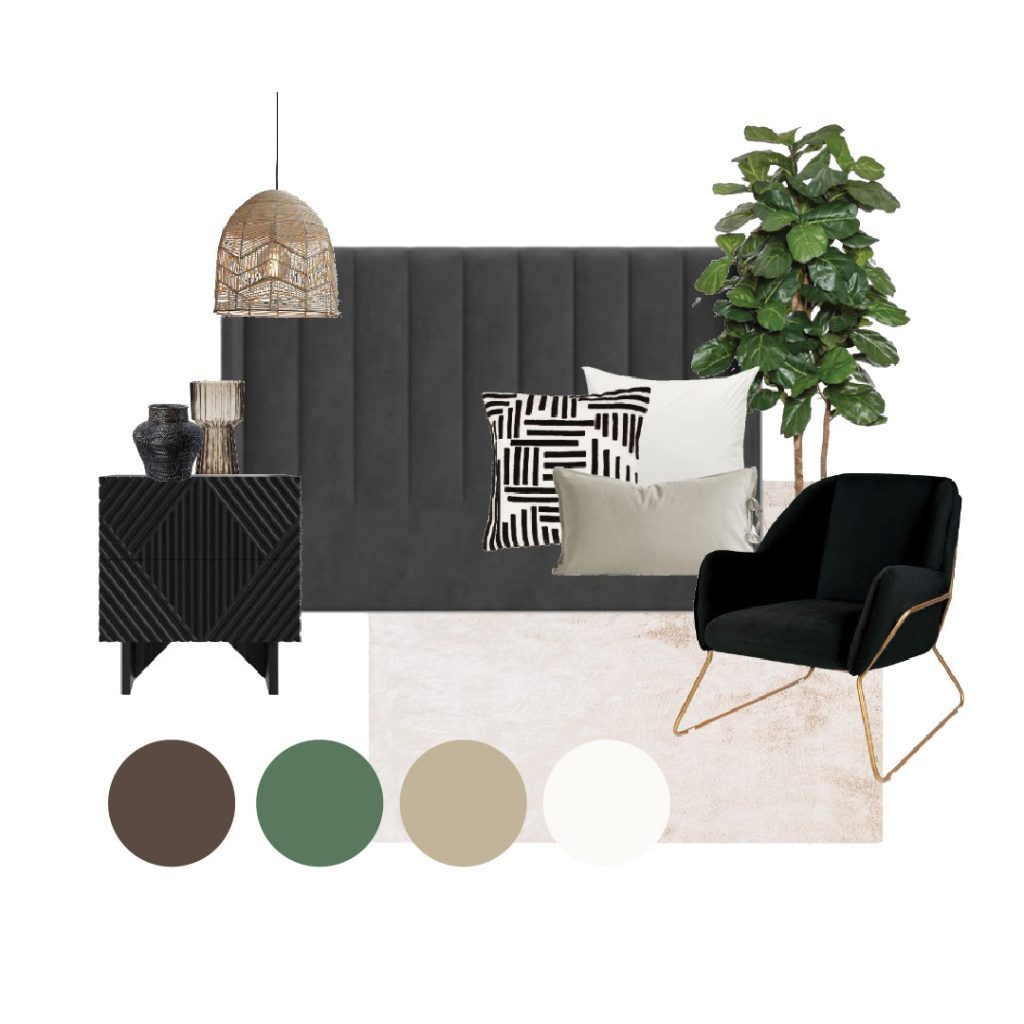 3) $5,000 voucher to spend at OneWorld Collection
From lounges and chairs, to statement pieces, to gorgeous wall art — enjoy furnishing your new Shaynna Blaze themed Montgomery Home with a $5,000 voucher for OneWorld.
TERMS AND CONDITIONS: Win Your Montgomery Home Professionally Styled by Shaynna Blaze
Trade Promotion Authority: T/P01847
These terms and conditions (Terms), together with Montgomery Homes privacy policy which is incorporated by reference into these terms and conditions (and is available at www.montgomeryhomes.com.au/privacy-policy) contain the entire understanding and agreement between Montgomery Homes of 471 Pacific Highway Belmont NSW 2280 (the Promoter) and clients of the promotion (each a Participant) in relation to the Montgomery Homes Win Your Montgomery Home Professionally Styled by Shaynna Blaze Promotion — including eligibility, age limits, exclusions and details of how to enter the Promotion. By entering into the Promotion, the participant is deemed to have accepted these Terms and the Montgomery Homes Privacy Policy.
1. Promotion Date: The promotion period commences 1 June 2022 at 9.00am AEDT and ends 22 December 2022 at 5.00pm AEDT (the Promotional Period)
2. Eligibility: New clients must place their Montgomery Homes deposit ($7,500) within the Promotional Period to be eligible for the promotion. A "new client" refers to anyone who has not yet placed a home deposit for their new home to be built at that address by Montgomery Homes. Clients can deposit for a Montgomery Homes Advantage, Sapphire or Diamond Collection package. Participants must place a home deposit for a new home build within the Montgomery Homes build zone (build zones found here https://www.montgomeryhomes.com.au/where-we-build/).
Entry is only open to Australian residents with a residential address in Australia, aged 18 years or over who have placed their home deposit with Montgomery Homes within the Promotional Period as defined above, and is an Eligible Entrant. (See 2.1)
2.1 Eligible Entrants: Employees of the Promoter, their respective affiliates, subsidiaries, advertising and promotion agencies, suppliers and their immediate family members and/or those living in the same household of each, are not eligible to participate in the Promotion. Immediate family members include any of the following: spouse, de-facto spouse, child, step-child (whether natural or by adoption), parent, step-parent, grandparent, step-grandparent, uncle, aunt, niece, nephew, brother, sister, step-brother, step-sister or first cousin. The Promotion is subject to all applicable laws and regulations of Australia.
This offer is not to be used in conjunction with any other offer, promotion or discount and is not transferable, assignable or exchangeable and cannot be taken as cash, cheque or electronic transfer. This promotion is strictly limited to the items listed within and cannot be substituted for other items. Participants cannot receive a credit for items. If a client does not wish to receive a particular item/s, then this item will not be provided as per the clients wish and will not be refunded or credited.
3. Entry: To enter, Eligible Entrants* must do the following:
a) Place their Montgomery Homes deposit ($7,500) within the Promotional Period
b) Fulfil 'cooling off period' — entrants must be a current client at time of draw to be eligible
*All Eligible Entrants will be automatically opted in to the promotion provided they fulfil the above requirements and have not opted out via the email provided.
The Promoter reserves the right in its sole discretion to disqualify any individual who the Promoter has reason to believe has breached any of these Conditions, tampered with the entry process or engaged in any unlawful or other improper misconduct calculated to jeopardise the fair and proper conduct of the Promotion. 
4. Nature of the Promotion: One winner will be randomly selected by an online generator, at the Promoter's premises on 16 January, 2023. The Montgomery Homes Marketing Team will conduct the online random generator selection tool.
5. Prize: One entrant will win:
Your Montgomery Home Professionally Styled by Shaynna Blaze (Prize)
a) Virtual consult with Shaynna Blaze to discuss client's design aspirations
b) A customised digital moodboard* with furniture, décor, paint colour, rugs, artwork etc. and a comprehensive list of where to purchase products
c) 1 x $5000 voucher to spend at One World — presented to the winner during below appointment
d) 1:1 in-person consultation with Shaynna Blaze at Montgomery Homes Belmont or Vineyard, to present the customised moodboard. Appointment will be at a mutually appropriate time for both Shaynna Blaze and the client. If deposit is placed by one person, the winner will be invited to bring one guest to their allocated appointment. No guest will be invited if deposit is placed by more than one person jointly.
*Allows for one round of change requests by the client
6. Winner Notification: The winner will be notified by telephone and e-mail using the contact details provided to the Promoter at the time of entry into the Promotion, and their name will be published on the Promoter's social media (Facebook/Instagram) and website on 16 January, 2023.
7. Replacement Winner: The Promoter may select an additional entry to be used as a replacement in the event that a winner cannot satisfy these Conditions or fails to claim the Prize by 27 January 2023. The Promoter will use reasonable efforts to deliver the Prize, or any portion of the Prize within the specified time frames. However, the Promoter is not responsible for delays, which are caused by events beyond the control of the Promoter.
8. Multiple Entries: Multiple entries are permitted, provided individual and separate home deposits are paid.
9. Deadline: The $7,500 new home deposit must be received by the Promoter by 5.00pm AEDT on 22 December 2022 to be included. Entries received afterwards will not enter the Promotion. The Promoter accepts no liability for entries that are delayed or not received.
10. Verification: The Promoter reserves the right, at any time, to verify the validity of entries and Eligible Entrants (including an Eligible Entrant's identity, age and place of residence). Any misrepresentation or fraudulent information supplied by an entrant disqualifies their entry. Errors and omissions may be accepted at the Promoter's discretion. Failure by the Promoter to enforce any of its rights at any stage does not constitute a waiver of those rights. The Promoter's legal rights to recover damages or other compensation from such an offender are reserved.
11. Discretion: The Promoter's decision on all matters pertaining to the Promotion is final and binding and no correspondence will be entered into, except as otherwise stated in these Terms and Conditions (if at all).
12. Monetary Value of Prize: The total monetary value of the prize will be unavailable to the winners.
13.Unavailablity of Prize: If any Prize (or part of any Prize) is unavailable, for whatever reason, the Promoter, in its discretion, reserves the right to substitute the Prize (or that part of the Prize) for a Prize to the equal value and / or specification, subject to any written directions from a regulatory authority. It is a condition of accepting the Prize that winners must comply with all the conditions of use of the Prize and Promoter's requirements. Each Prize must be taken as stated and no compensation will be payable if a winner is unable to use the Prize as stated.
14. Modifications: If this Promotion is interfered with in any way or is not capable of being conducted as reasonably anticipated due to any reason beyond the reasonable control of the Promoter, including but not limited to technical difficulties, unauthorised intervention or fraud, the Promoter reserves the right, in its sole discretion, to the fullest extent permitted by law: (a) to disqualify any Eligible Entrant; or (b) subject to any written directions from a regulatory authority, to modify, suspend, terminate or cancel the Promotion, as appropriate.
15. Access: Any cost associated with accessing the Promotional website is the Eligible Entrant's responsibility and is dependent on the internet service provider used.
16. Implied Guarantees: Nothing in these Terms and Conditions limits, excludes or modifies or purports to limit, exclude or modify the statutory consumer guarantees as provided under the Competition and Consumer Act 2010 (Cth), as well as any other implied warranties under any other similar consumer protection laws in the States and Territories of Australia (Non-Excludable Guarantees).
17. Liability: Except for any liability that cannot by law be excluded, including the Non-Excludable Guarantees, the Promoter (including its respective officers, employees and agents) is not responsible for and excludes all liability (including negligence), for any personal injury; or any loss or damage (including loss of opportunity); whether direct, indirect, special or consequential, arising in any way out of: (a) any technical difficulties or equipment malfunction (whether or not under the Promoter's control); (b) any theft, unauthorised access or third party interference; (c) any entry or Prize claim that is late, lost, altered, damaged or misdirected (whether or not after their receipt by the Promoter) due to any reason beyond the reasonable control of the Promoter; (d) any variation in Prize value to that stated in these Terms and Conditions; (e) any tax liability incurred by a winner or Eligible Entrant; or (f) use of a Prize.
18. The Promoter and its agencies and companies associated with the Promotion will not be liable for any damage in transit of any Prize.
19. Privacy: The Promoter collects Personal Information (PI) in order to conduct the Promotion and may, for this purpose, disclose such PI to third parties, including but not limited to agents, contractors, service providers, Prize suppliers and, as required, to Australian regulatory authorities. Entry is conditional on providing this PI. The Promoter will also use and handle PI as set out in its Privacy Policy (which can be viewed at www.montgomeryhomes.com.au/privacy-policy). In addition to any use that may be outlined in the Promoter's Privacy Policy, the Promoter may, for an indefinite period, unless otherwise advised, use the PI for Promotional, marketing, publicity, research and profiling purposes, including sending electronic messages or telephoning the Eligible Entrant. Any misrepresentation or fraudulent information supplied by an entrant disqualifies their entry / entries. The Privacy Policy also contains information about how Eligible Entrants may opt out, access, update or correct their PI, how Eligible Entrants may complain about a breach of the Australian Privacy Principles or any other applicable laws and how those complaints will be dealt with. All entries become the property of the Promoter. Unless otherwise indicated by the Promoter, the Promoter may disclose PI to entities outside of Australia (for a list of the countries, see the Promoter's Privacy Policy).
20. Eligible Entrants consent to the Promoter using their name, likeness, image and / or voice in the event they are a winner (including photograph, film and / or recording of the same) in any media for an unlimited period without remuneration for the purpose of promoting this Promotion (including any outcome), and promoting any products manufactured, distributed and / or supplied by the Promoter. Eligible Entrants must consent to photography and videography of final implementation of the Shaynna Blaze theming within their new Montgomery Home, should they be the successful entrant.
21. A term (or part or parts thereof) of these Terms and Conditions will not apply where the term is unenforceable under the law of the relevant jurisdiction under which any legal action is legitimately taken, however such terms (or part or parts thereof) are severable and do not invalidate the remaining terms.
22. Jurisdiction: These Terms are governed by the laws of New South Wales and the Commonwealth of Australia. Participants submit to the jurisdiction of the courts of New South Wales.
23. Promoter: The Promoter is Montgomery Homes Pty Ltd (ABN 57 069 964 236) of 471 Pacific Highway Belmont NSW 2280 ("Promoter"). For more information about this Promotion, call 02 4945 4000 or visit www.montgomeryhomes.com.au/promotions
Get started with a free design consultation today
Our team can help find the best home for your family
Get in Touch Form - Competition Page
The Montgomery Homes difference














Join our newsletter to receive our latest promotions, news and helpful building and design tips