4 bedroom home design perfect for a wide block. Take a virtual walk through our Kirra 236.
Our Kirra 236 is the home for families looking for a single-storey home that offers ample space and style. Secluded from the main living area, the master bedroom is the first room in the house and enjoys a stream of natural light through the front windows.
Dual walk-in robes provide seamless organisation and passage to the sleek ensuite.
Further into the Kirra 236, the home theatre room is the first of three living areas in the house. Opposite the home theatre a subtle alcove provides internal access to the garage, conveniently located alongside the laundry and diagonally opposite the walk-in linen cupboard.
The kitchen island has dual-functionality as bench-top and breakfast bar, the dining area flows out to the optional alfresco area and draws with it natural airflows through the centre isle of the home. The main living area is a spacious open-plan design that compliments the contemporary design of the kitchen.
Beyond living room, an activity room leads through to bedrooms two, three, and four, as well as the main bathroom and powder room.
This section of the Kirra was designed to allow families to live without interfering with the flow of the main living area; to keep potential noise levels low; provide a retreat for the kids; and in the event of unexpected guests, to discretely conceal the results of using, and playing, and living in the space.
The Kirra 236 is perfectly designed for generous blocks with a 17m wide frontage or larger. Available in Metro, Cosmo and Executive facades.
Interested to find out more?
View our House & Land Packages
Find your dream home design today
Architectural home designs in Sydney, Newcastle, and the Central Coast
Montgomery Homes builds architectural home designs on all type of blocks. For more than 30 years, our team has been renowned for expertise in building on sloping sites. The innovative building techniques we have developed allow us to work with the gradient of any home site.
This means our team is equally skilled at building homes on level sites, as our mastery of sloping sites makes it straightforward to transfer our skills to a level-site build that presents fewer challenges for our expert construction team.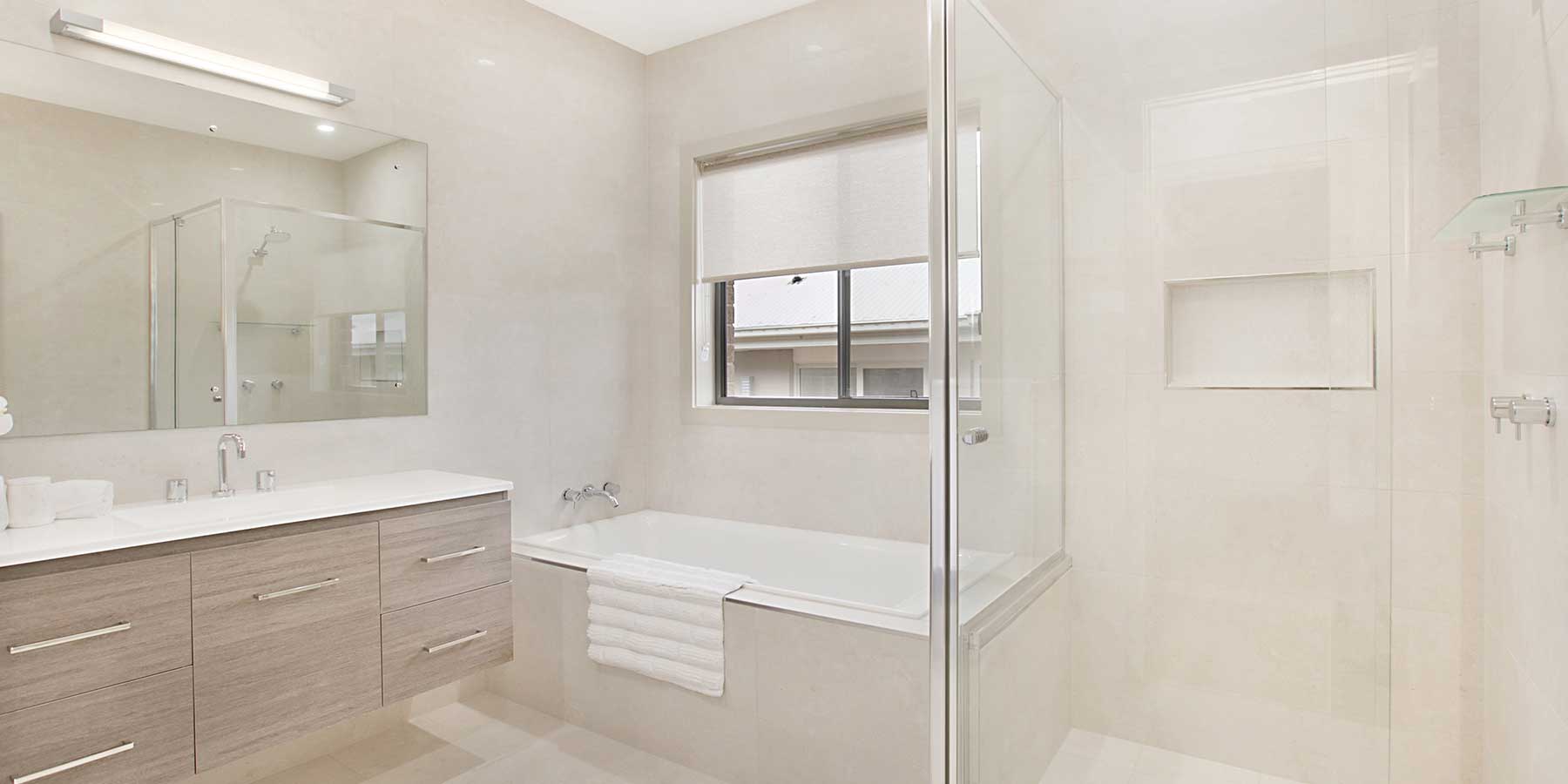 We understand home building can be a complex and confusing journey. That's why we've put together a list of frequently asked questions to help guide you along the way


















Join our newsletter to receive our latest promotions, news and helpful building and design tips