Helpful Questions To Ask A Builder
Building your very first home can be bewildering. 
It's a brand new process and a whole new experience, so it can feel like an information overload… or like there's not enough information to go around! However, it's important to remember your home builder is here to help and answer any questions you may have throughout the process.
At Montgomery Homes, our goal is to make the home building process simple and stress-free. We provide complete visibility over the design and building process from start to finish, so you can feel confident building your new home. We're always here to answer those niggling questions - every step of the way.
To help aspiring homeowners clear the air at the start of the home building process, we've created a list of helpful questions to ask a builder - and as always, feel free to contact our team. We're always happy to help our clients gain a better understanding of a new home build.
Questions to ask a builder about their credibility
Before choosing a builder, it's important to get a feel for their experience and credentials. At this point, you've probably been doing your research and shopping around for new home builders - comparing prices, designs, inclusions, and build timeframes. 
You might have been scouring the internet for testimonials and reviews, too.
If you're feeling any uncertainty about your preferred builder, be sure to quiz them about their credentials. Here are some possible questions to ask a builder: 
Are you fully insured?

Are you a licensed builder?

Are you certified, or associated with the HIA?

Can I see some previous examples of your work?

Can I read some testimonials or speak to one of your clients?

Where do you source your building materials and fixtures?

Do you use any contractors? If so, are they local?

Have you won any awards for your home designs?
Montgomery Homes was acknowledged at the Australian Housing Awards where we won the Australian Professional Medium Builder, and our Monaco 1 211 display home at Cameron Grove Estate was recently awarded the 2020 HIA Award for Display Homes in the $350,001-$375,000 price range. 
We're committed to building strong, sturdy, and beautiful homes throughout Newcastle, Sydney, and the Central Coast. Talk to us about our credentials! 
Questions to ask a builder about pricing and deposits
The main thing on every aspiring homeowner's mind is the price. It's natural to want the best possible deal for good, reliable work. Unfortunately, sometimes these two elements aren't always interchangeable… unless you're building with us, of course!
Some common questions homeowners ask include:
How much is the deposit?

How do we pay you?

When will we know the final price?

Will we have a payment schedule?

Do we have to pay for a tender?

Do we have to pay for a site inspection?

Do you foresee any unexpected costs?

Are there any warranties on our new home build?

What insurance do we need to organise, and when? 
We're always upfront with our pricing. In the planning and selections stage, we'll walk you through all possible site costs, inclusions, and optional upgrades, and help find a home design that meets your needs as well as your budget. 
Once this has been finalised and you've signed the contract, you'll have a clear-cut price - no surprise costs or add-ons midway through the build. 
Questions to ask a builder about their home designs
House hunting is always fun - it's exciting browsing through home designs and envisioning life in your new home! 
At this stage, you might already have something in mind in terms of design, size, location, number of bedrooms, and so on. You might even have a shortlist of designs you've found online, or a Pinterest board of ideas to share with your builder.
The next step is to have a chat with your chosen builder and ask them more about the design process, so you can decide whether or not they're the builder for you. Some key questions include:
How many designs do you have on offer?

Do you have any display homes we can visit?

 

Do you have any work in progress we can view?

Do I have to bring my own plans, or will you provide them for us?

 

Can I make changes to the home design or layout? How much would it cost?

Do you offer an interior and exterior design consultation service?

Can I choose the fittings and finishes?

How will the morning and afternoon sun enter the house?

Will water and power be set up for us?
We have more than 200 architectural home designs to choose from - browse through our website and take a virtual tour, or visit one of our stunning display homes. Here, you can chat with our experienced team, ask questions, and get a clear idea of what's possible for your new home.
Questions to ask a builder about inclusions and upgrades
Most home builders offer a range of inclusions in the build like flooring, painting, bathroom and kitchen installation, windows and doors, driveways, and more. However, not all inclusion packages are created equal - so it's important to ask the builder what is and isn't included in the build. 
Here are some essential questions to ask a builder:
What is included in the new home build?

What isn't included?

Can I make changes to the inclusions?

Are tiles, carpets, and flooring included?

Are heating and cooling fixtures included?

 

What kind of upgrades do you offer?

How much will upgrades cost me?
At Montgomery Homes, our inclusions and upgrades are accessible on our website. You can download the brochures online and find out what's included in your new home build!
Questions to ask a builder about the building process
It's time to get down to the more technical side of things… building your new home!
A lot of work goes into planning a build, preparing the site for your new home, and building the house altogether. You're sure to have a lot of questions about the building process, like how long it will take and when the builder will hand over the keys.
Your assigned sales consultant will be able to answer all these questions and more: 
How long will the build take?

Is it a fixed build time, or will there be delays?

 

Can you provide recommendations about our block of land?

Can you complete a site inspection for us, or do we need to hire someone?

What other building options are available?

 What happens if there's a problem with the build?

Who will be supervising the build?

Who can I talk to if I have questions during the build?

 

What additional costs might be incurred?

Do I need termite protection? Is this included in the cost?

I have a sloping block - will this be a problem?

Will my new home need retaining walls? Does this cost extra?

Will my block need excavation? Does this cost extra?

Is my home in a flame zone? What do we need to do to protect our home?

Will my new home be at risk of flooding due to the slope? 
In the design and planning stage, we'll walk you through the building process from start-to-finish in-person and answer any questions you may have. We'll also cover off all of the questions in the list above, so when you leave our office, you'll have a clear and confident understanding of the process.
Contact us today and quiz our team members on your new home build!
Whether you're planning to build in Newcastle, Sydney, or the Central Coast, we have team members available to answer your questions! We're here to support you throughout the home building process - just give us a call or drop into our office in Belmont or Sydney.
Explore our other blog posts
All Articles
Styling & Inspiration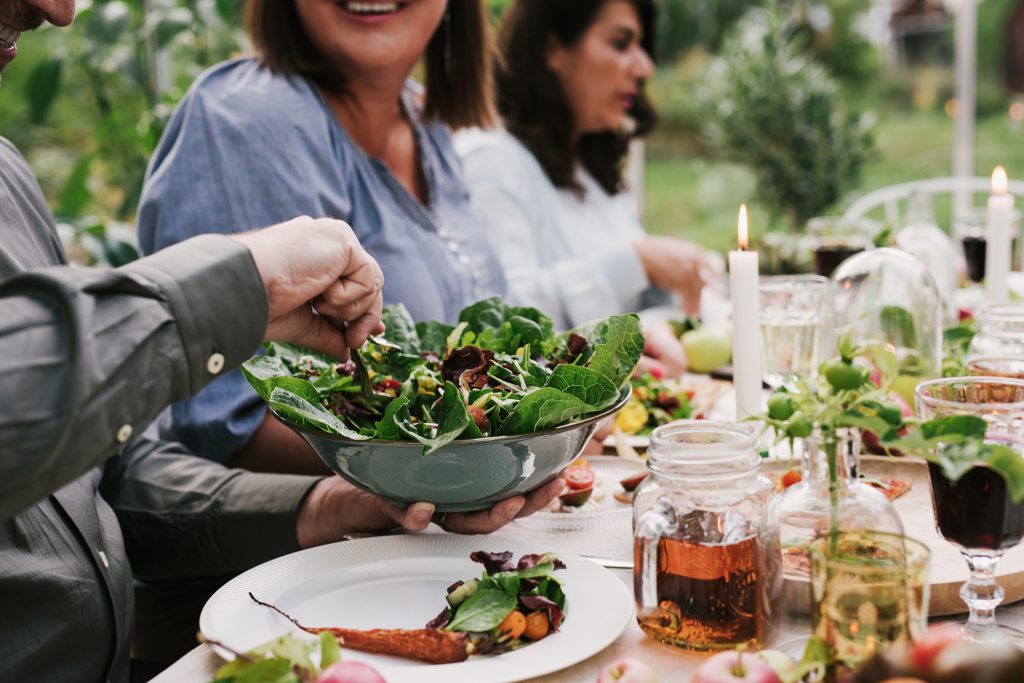 February 9, 2021
Aussies love a classic barbeque - getting out in the sunshine, sizzling up some steaks, and socialising with friends in the Great Outdoors. What's not to love? To take your next dinner party or barbeque to the next level, be sure to check out our luxe outdoor entertaining area ideas, from wicker furniture to garden designs!
Join our newsletter to receive our latest promotions,
news and helpful building and design tips