3 Stunning Knock Down Rebuilds By Montgomery Homes
Three stunning knock down rebuilds by Montgomery Homes
Love where you live but need a fresh start? You have a few options: 
Sell up, pack up and move away.




Commit to an expensive renovation project where a budget blowout is a big risk.




Knock down your existing house and build a place to call home!
At Montgomery Homes, we believe a knockdown rebuild project is the most cost-effective and convenient way to give your home a refresh. 
Rather than dealing with real estate fees or expensive, complicated renovations, a knockdown rebuild allows you to build a brand new home on your existing block — plus, there are no stamp duty fees on a knockdown rebuild, so you can spend that extra budget on luxurious upgrades!
We have completed hundreds of knockdown rebuild projects over the last 30 years, giving Australian homeowners a fresh start in a stunning new home. Here, we share three of our favourite knockdown rebuild stories, so you can get an idea of the building process and the possibilities for your future.
Knock down rebuild in Sydney
One of our favourite knockdown rebuilds in Sydney was this stunning transformation from a dated metropolitan house into a gorgeous architectural home. The client chose the double-storey San Tropez 273 design with our Executive facade — crafted for sideways sloping sites, the San Tropez 273 fit the block like a dream and added a grand staircase to the front yard. 
What a welcoming sight to come home to!
The San Tropez 273 is the perfect design for growing families or families with big plans. With four spacious bedrooms and three different living rooms, every family member will have their own space to relax and unwind. The kitchen and main entertaining areas are located on the mid-floor, offering privacy for the bedrooms and master suite on the top floor. 
Plus, the master suite has an extra-large walk-in-robe and the spare rooms have built-in-robes, so storage will never be an issue.
Knock down rebuild on the Central Coast
On the Central Coast, we completed a knockdown rebuild on a unique block: a very steep uphill sloping site. The Riviera 2 293 was the perfect solution — this is one of our stand-out split-level designs and rather than cutting into the site, we were able to work with the site and maximise the natural airflow and drainage possibilities. No excessive retaining walls — this design works wonderfully with sloping sites. 
The client chose the Retro facade with its raked ceiling, neutral colour scheme and extra-large timber door with double-glazed glass panels. Oozing elegance, this design truly enhanced the street appeal. 
The central living area opens up to a large, enchanting deck that overlooks the neighbourhood, giving our client the perfect place to sit back and relax at the end of the day, sipping drinks and enjoying the view.
Knock down rebuild in Newcastle
In Newcastle, we knocked down a dated, flat-roofed house and rebuilt something spectacular. The client chose the Coolum 266 in our Metro facade to suit their exceptionally narrow block — this design suits blocks with 10.7m wide frontage or larger or a 10.1m wide with zero lot on one side.
The Coolum 266 has all the space a family needs to live and grow. This two storey home can have five spacious bedrooms or four bedrooms and a study, ideal for those who work from home or simply need a quiet space to focus. 
Storage is also never a problem in the Coolum 266. With a walk-in pantry, a walk-in robe in the master suite and convenient built-in robes in all spare bedrooms, you'll never run out of storage space and the house will never be cluttered!
Why you should consider a knock down rebuild project
If you love where you live but need more space to grow, a knockdown rebuild project could be the perfect solution. There's no need to move out of your suburb and away from the area you know best — you can simply knock down your existing home and rebuild something spectacular. 
There's a huge range of benefits to knocking down a house and rebuilding a home.
Stay where you love.

You can stay in your current location where you and your family have created precious memories.

Save time and hassle.

You won't have to worry about real estate fees, bartering with potential buyers, dealing with inspections and the stressful time frame between listing your home for sale and selling. Plus, there are no stamp duty fees for a knockdown rebuild project!

Stay connected.

There's no need to worry about new neighbours — you can keep your current connections.

Keep your community.

Your kids can stay in the same school with their friends, teachers and a familiar, welcoming environment.

Save money.

You can save more money per square metre compared to a renovation.

Invest in your future.

You can increase the value of your house and land with a larger, more spacious home and incredible street appeal.

Go green.

You can go green and create a more eco-friendly and cost-effective home by maximising solar and insulation.

Enjoy more space and freedom.

You'll have more space for entertaining or creating a private space for each family member to relax and unwind at the end of the day.

Make it your own.

You can build your dream home from the ground up while staying in the area you love. 
Forget moving away from your current life in Sydney, Newcastle or the Central Coast — a knockdown rebuild project is a cost-effective solution you simply can't pass up. Get in touch for more information about the design and building process!
Contact Montgomery Homes to start your knock down rebuild project today
Start the knockdown rebuild process today — contact us for more information about knockdown rebuilds and to book a free site inspection. Our builders will analyse your existing land and provide home design recommendations based on the unique slope and size of the land.
Explore our other blog posts
All Articles
Building Process
August 18, 2023
When it comes to building your dream home, it's essential to make sure your build adheres to the NSW government's BASIX requirements. So, what is BASIX? In this blog, we'll walk you through everything you need to know to get your build BASIX-certified. Read on!
July 17, 2023
If your home is feeling a little outdated, but you don't want to move, you might be curious about the knockdown rebuild costs in Sydney. Here, we break it down for you, from demolition to interior design!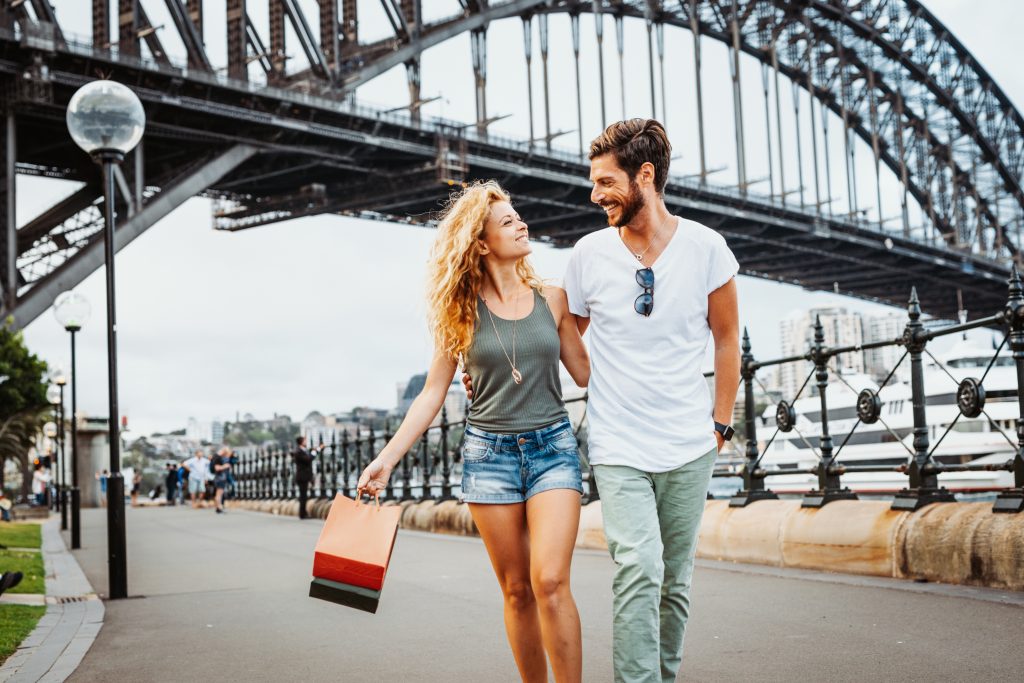 July 13, 2023
Dreaming of living in one of the most beautiful cities in Australia? Find the perfect place to call home — here, we share 10 of the best places to live in Sydney in 2023, along with their unique characteristics and benefits.
April 29, 2023
Looking to create that perfect coastal vibe in your home? A reverse living beach house plan is a great way to take in the view and turn your home into a beachside oasis! Read on to find out more!
March 30, 2023
As Australia's biggest city, Sydney continues to grow by leaps and bounds each year, with the population expected to increase by 44% between now and 2041. So, what's so special about life in Sydney? From beautiful beaches to a vibrant nightlife, easy CBD access and convenient outer suburbs, we'll walk you through the pros and cons of Sydney living compared to Melbourne, Adelaide, Perth and Brisbane. Read on!
March 23, 2023
Looking to build a house in Sydney? We've got you covered! Check out our Sydney suburb review and find your dream location today. Read on!
March 20, 2023
Building a house in Sydney? With property prices soaring, there are plenty of reasons to invest in a new build. Learn more.
February 24, 2023
Thinking of building with Montgomery Homes, but don't know where to start? The very first step is visiting one of our beautiful display homes! This article shares five things to look out for in a display home to determine if the design is right for you and your family.
Join our newsletter to receive our latest promotions,
news and helpful building and design tips