5 Interior Design Ideas to Look Out For in 2020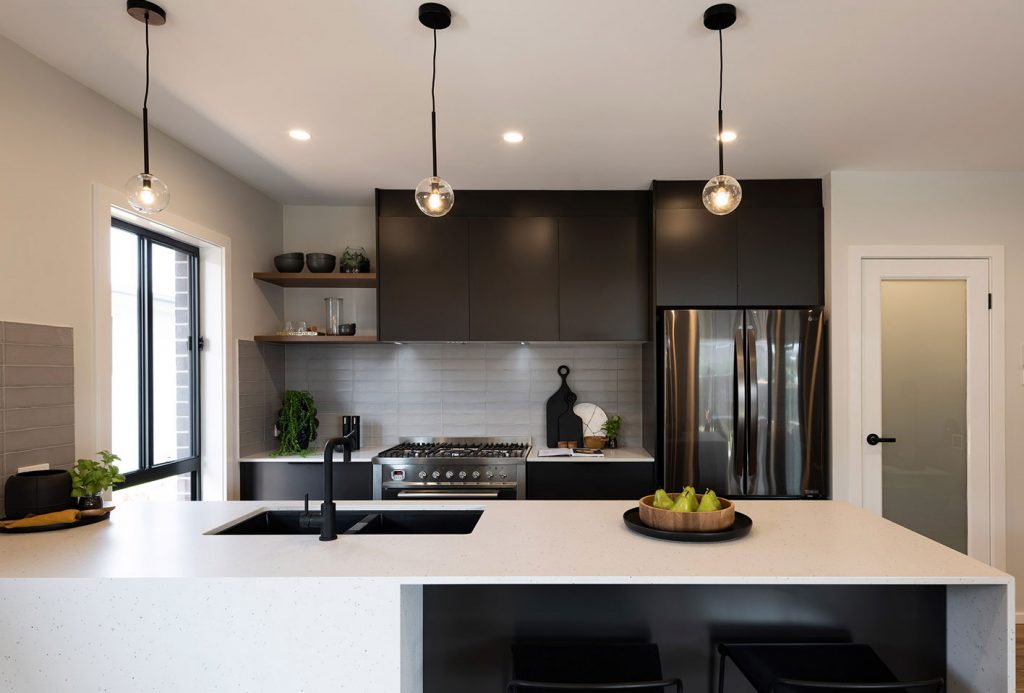 Styling the interior and exterior of your new home is one of the most exciting parts of the home building journey. We've listed five inspiring interior design ideas that will transform any space from ordinary to extraordinary, along with suggestions on how to incorporate these interior design trends into your new home.
From heritage home styling to modern minimalistic, the use of metallic can be applied to almost any interior design style. Warm metallic colours such as gold, rose gold or copper have become increasingly popular, with this look adding a striking element of dimension and boldness to each space within your home.
Incorporating metallic throughout your tapware, handles and appliances can instantly create a classic and eye-catching look. Often becoming a talking point with guests, introducing this design idea throughout a kitchen, bathroom or living area will brighten up any space.
The exterior of your home can dramatically impact how you feel once you're inside it. Express your own personal taste on your façade and give yourself that warm buzz feeling when arriving home each day!
There is nothing more striking than mixing and matching various finishes on your façade which will undoubtedly leave passers-by intrigued by this sneak preview of your home. With a multitude of colours, finishes and materials to choose from, we are loving the mixture of cladding, moroka and feature stone on a façade. Keeping it to 3-4 colours is a great way to keep a house interesting, whilst avoiding it looking messy.
Create a home you will love to come home to and choose colours and finishes that give your new home that ultimate street appeal.
Matte black is the new grey! If you're looking to add elements of texture to each space, you could try experimenting with opposing elements, like complementing matte black cabinetry against your new shiny metallic tapware.
Utilising Matte black (or white) creates a highly versatile colour that isn't limited to just kitchen benchtops and cabinetry, but can also be experimented with handrails and appliances, giving your favourite rooms a striking balance. Suiting a variety of looks, give your home that added level of luxe with matte black or white finishes.
The use of natural ingredients and products in our everyday lives is on the rise, and there's no exception when it comes to styling your new home.
Bring the outside world in, with vibrant indoor greenery and plants that will instantly add a sense of tranquillity to your new home. Start small by introducing a mini indoor herb garden and complement with pendant lights for sophistication.
Whether you want to make a statement or perhaps introduce greenery slowly, try complementing your space with Fiddle Leaf Figs, Chain of Hearts, Devils Ivy, or Elephant Ear Plants. These are stunning plants that are low-maintenance options, perfect for someone wanting to unleash their interior green thumb. But if you're someone who can't keep a cactus alive, you can still create a tranquil affect in your home with artificial plants!
Adding a splash of greenery to brighten up your bathroom or ensuite is another area for consideration, as most plants thrive on the moist environment within a bathroom.
Hygge (pronounced "hoo-gah"), is a Danish word for "cosiness" or a feeling of contentment. The Hygge look is the embodiment of simple, clean lines and is all about creating cosy and warm spaces within your home.
If you're all about creating a warm and inviting space for yourself, friends and family, then Hygge is for you. Achieving this interior design look can be as simple as incorporating candles, lamps, texture and soft tones throughout each room. When considering the Hygge design, think big fluffy cushions and comfortable plush lounges.
Whilst is perfectly fine to use trends as a starting point for your interior design theme, it's important to overlay your own personal touch to create a home that is authentic to you.
Explore our other blog posts
All Articles
Blog
Building Process
Featured
Finance Tips
Home Designs
Inspiration Gallery Blog
News & Events
Selections Gallery
Selections Gallery Blog
Shaynna Blaze
Styling & Inspiration
Sustainable Living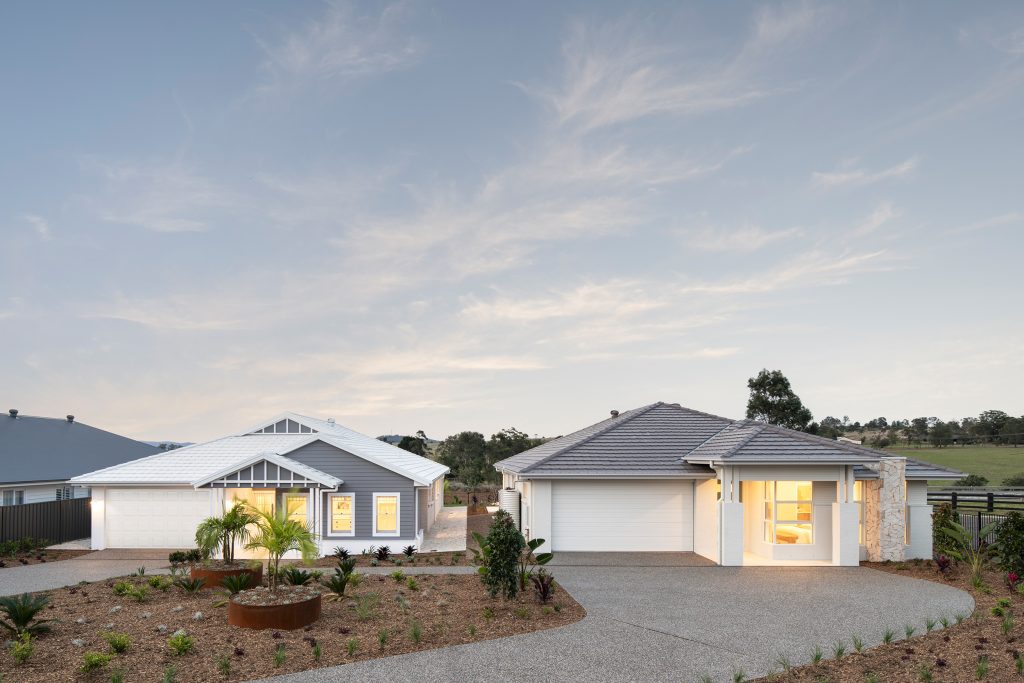 December 1, 2023
The Montgomery Homes team is excited to announce two beautiful new display homes at Hereford Hill in Lochinvar — the Airlie 222 and Avalon 2 249, styled by interior designer Shaynna Blaze! Learn more about these designs and visit us at Hereford Hill from Friday to Monday.
Join our newsletter to receive our latest promotions,
news and helpful building and design tips