Want a little extra space or privacy in your new home?
With Montgomery Homes, you now have the option to add a granny flat to your backyard, creating additional room for visitors who want to stay overnight, teenagers who need their own space, or even a small area for older relatives like Nan and Pop to live.
During the planning process for your new home, our team will run through a wide range of inclusions and possible upgrades to make your new house feel like a home, including our brand new granny flats.
Curious about building a granny flat with Montgomery Homes? In this blog, we explain the building process from planning to handing over the keys to your new granny flat - read on.
1. Choosing a granny flat design
When you sit down with one of our building consultants to plan your level block home design, you will have the chance to choose your granny flat design, too.
We'll make sure your new granny flat matches your new home's decor and facade, and you can choose from a range of colours, materials, and internal finishes to ensure your granny flat is comfortable yet modern.
Once the land has been cleared, our construction team will then lay the foundation for your new granny flat.
Our builders and surveyors will mark the boundaries of where your granny flat will be built, then carry out any necessary excavation to ensure the building is stable. After that, we can pour the slab, laying the foundation of your new granny flat.
This is when things start to get real.
You can see the shape, layout and placement of your granny flat, so you can start planning where you'd like to have additional backyard ornaments like fountains and bird baths, new trees, gardens or veggie patches, or even a slippery dip for the kids. The opportunities are endless!
After laying the foundations, we will then build the frame - the bare bones of your granny flat. Made from industry standard, termite resistant timber, your granny flat will be set with internal and external bearings to improve stability.
You will now be able to see your granny flat come to life… and you can start daydreaming about decorating!
4. Adding the external brickwork
While our construction and sub-contracting team is building your brand new home, we will also start sealing your new granny flat with brickwork, cladding and moroka, depending on the finishes you have selected.
Next the roofing and guttering is installed so it is also sealed from the top and the internal areas are protected from the weather during the building process.
It's all coming together now!
5. Setting up the interior (including the kitchen)
With the walls built and a roof over our heads, we can start working on the interior of your granny flat. Our local subcontractors will come in to install the essentials like plumbing and electrical for both your new home and your granny flat, ensuring the two are linked and working harmoniously.
We will also add the internal walls and reinforce them with R.20 insulation to keep inhabitants warm in the winter and cool in the summer.
If you're planning on renting out your granny flat, you may want to talk to our team about adding a separate electrical box so you can determine how much power your renters are using, then allocate the utility bills as accurately as possible.
At this stage, we'll also be looking to install the kitchen and bathroom of your granny flat. This includes kitchen and bathroom vanities, cupboards and storage, key fittings like the stove, shower, shower screens, and vanities.
6. Adding flooring, paintwork, and the internal finishes
We're getting close to the end of your build, so the next step is to fit-out and bring the rest of your granny flat to life.
At lock up stage, all the tiles and flooring will be installed, the walls will be painted as per your colour preferences, any additional accessories will be installed, and your remaining fittings will be installed
After our sub-contractors have cleaned up the site, both your new home and granny flat will be independently inspected to ensure everything is in accordance with the Building Code and the relevant Australian Standards. From here, all appliances will be tested and the time has now come for you to move into your new home and of course, your granny flat!
We'll complete a thorough walk-through with you to demonstrate how the appliances operate and to ensure everything meets your expectations.
Extend your new family home with a modern granny flat in your backyard 
Whether your teenager needs some space, you're thinking of leasing the area, or have elderly relatives needing care, a granny flat is the perfect solution to expand your home and create a quiet, cosy space in your backyard.
Talk to our consultants about building a granny flat alongside your new home today or explore our wide range of granny flat designs here. The opportunities are endless with Montgomery Homes
Explore our other blog posts
All Articles
Blog
Building Process
Featured
Finance Tips
Home Designs
Inspiration Gallery Blog
News & Events
Selections Gallery
Selections Gallery Blog
Styling & Inspiration
Sustainable Living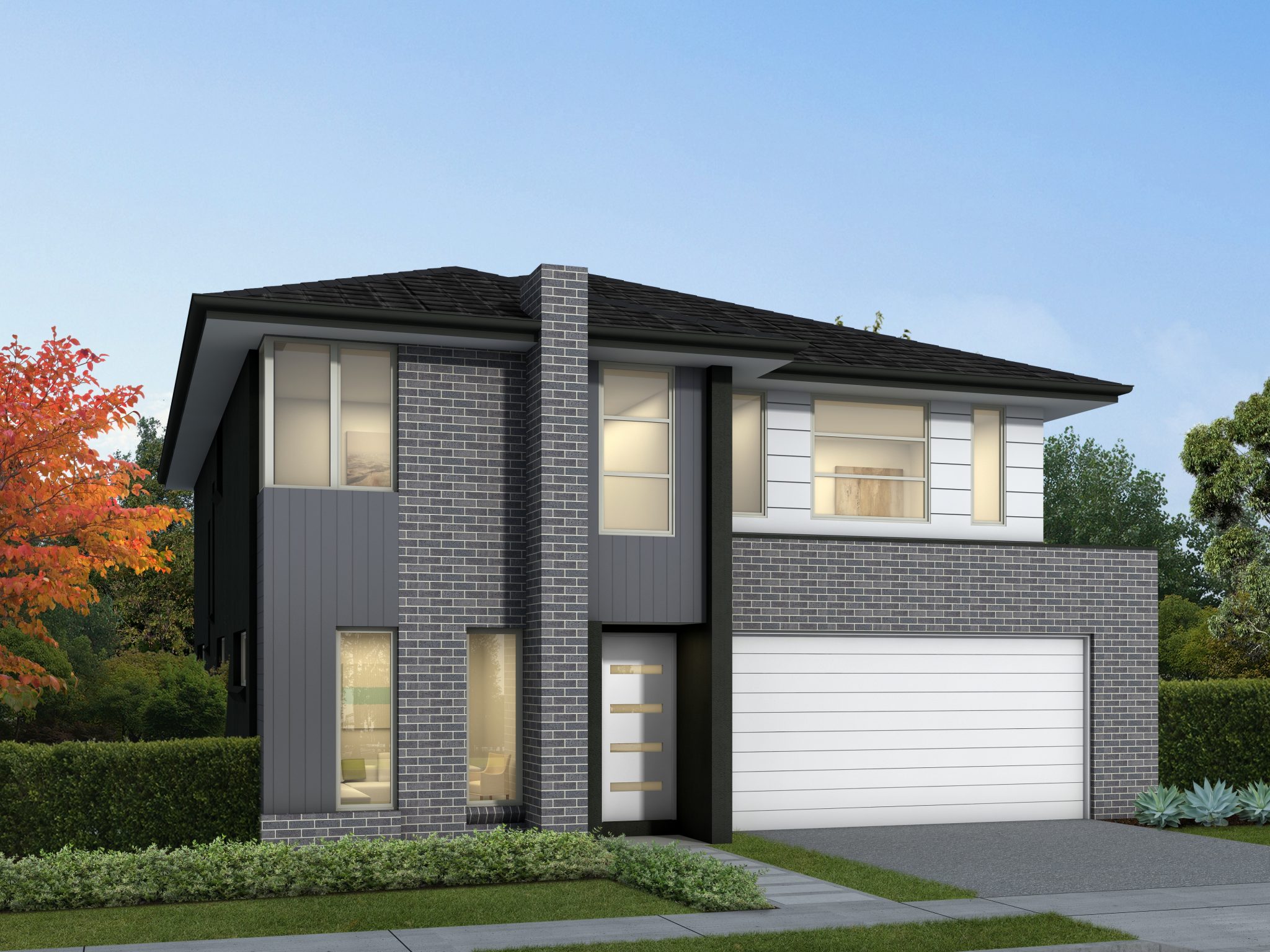 November 25, 2020
An affordable home design doesn't mean you have to compromise on quality or aesthetics. Our Byron 250, Laguna 142, Southport 189, Avoca 173 and Avalon 209 are 5 great examples of combining affordable home designs with the quintessential Montgomery Homes building experience.
September 22, 2020
Our narrow house plans are living proof you don't need to compromise on the dream to suit your block. Narrow blocks are becoming increasingly common, especially in Sydney where space is running low. Homeowners are now facing the challenge of fitting their dream home on a small block of land - and no one likes the idea of having to change their home design to fit the block!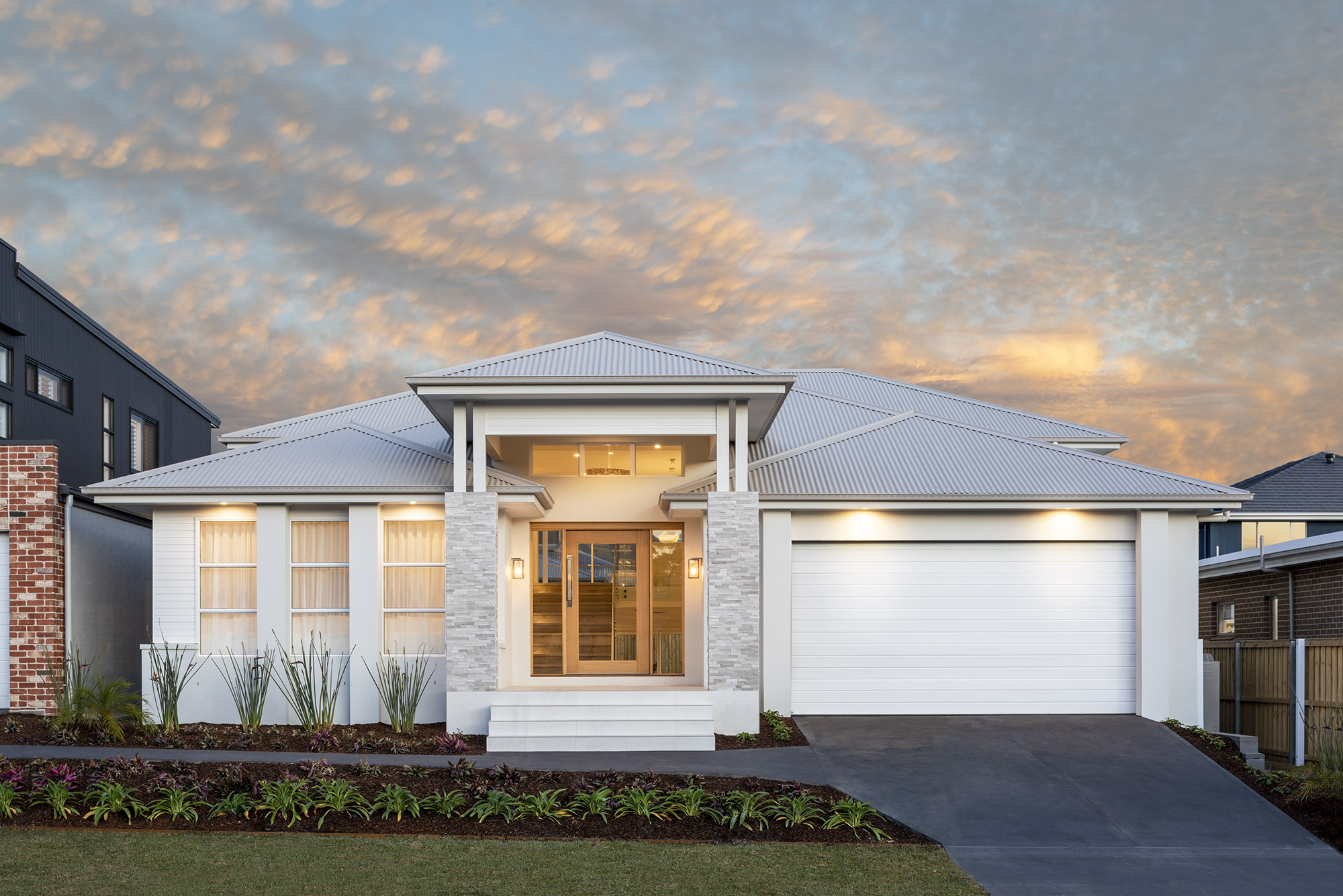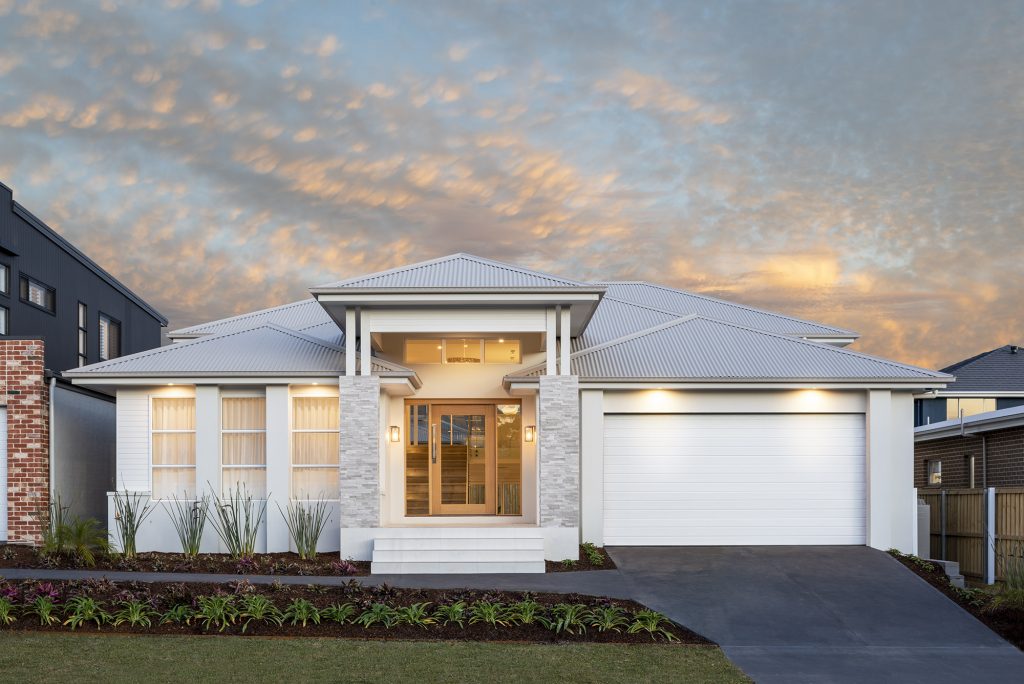 August 17, 2020
Montgomery Homes is thrilled to announce that we have officially opened our doors to four new display homes in Sydney's North West region. The brand new display homes are located at the much anticipated HomeWorld at 19 Gittel Street Box Hill NSW, which is a vibrant new hub surrounded by parks, cycling paths and plenty of outdoor activity centres.
April 15, 2020
When researching land to purchase, the thought of building on a sloping block at first might seem complicated. However, building on a sloping site doesn't need to be stressful and you certainly don't need to compromise on building the home you've always dreamed about. Split level house designs are the perfect solution for sloping blocks as they are designed to follow the natural slope of the land, resulting in a stunning, architectural split level home that is both unique and spacious.
December 18, 2019
The look and feel of your home facade can dramatically impact how you feel once you're inside it . To help inspire and guide your facade decision making, discover our 7 contemporary house facades and their features below.
September 25, 2019
If you're looking to purchase a sloping block of land or perhaps recently bought one, you would know that a sloping site is generally less expensive than a level block of land. This is because the techniques to build a split level house are far more complex than a standard build. However, what you save in the land purchase can often be used to create a more unique and interesting home.
August 21, 2019
Montgomery Homes is excited to announce that we have opened our doors to two new display homes in Sydney's North West region. The brand new display homes are located at the much anticipated precinct at 22 Ellison Street Marsden Park, which is surrounded by stunning mountain views and is spoilt with neighbouring parklands and plenty of space.
August 20, 2019
Building a home can not only be a big financial investment, it can also be an emotional one too. Arm yourself with the knowledge and tools for it to be as smooth and stress-free as possible. Whether you're new to the new home building process or perhaps a seasoned home builder, we've summarised the top 8 building tips to consider when building a new home.
Join our newsletter to receive our latest promotions,
news and helpful building and design tips