In June 2020, Prime Minister Scott Morrison announced a welcoming $25,000 cash grant for new home builds and renovations.
In order to stimulate the construction and home building building industries amid COVID-19 restrictions, Mr Morrison has granted $25,000 to build a new home or substantially renovate, to "support those Australians whose dream it was to build their home or to do that big renovation".
"If you've been putting off that renovation or new build, the extra $25,000 we're putting on the table along with record low interest rates means now's the time to do it,'' he said.
Thanks to the new grant, it's prime time to build the home you've always dreamed of! In this blog, you'll find out if you're eligible for the HomeBuilder grant and we share four undoubtable reasons why you should consider taking advantage of the grant and start your home building journey today.
Am I eligible for the $25,000 HomeBuilders grant?
The idea of having an additional $25K for your home build is exciting - but there are guidelines and limitations you need to know before applying for the grant.
You must be earning no more than $125,000 based on your 18-19 tax return or later. Alternatively, couples must have a combined income of no more than $200,000
Your building contract must be entered between the 4th of June 2020 and 31st of December 2020. Talk to us today to get the process started.
The value of your new home (both house and land) must be $750,000 or less.
For example, if you purchase land for $300,000 in Lake Macquarie and add on a home build of $400,000, the house and land will total $700,000. As such, you should still be eligible for the grant, so long as it's under $750,000.
A knockdown rebuild is counted as a substantial renovation and is therefore subject to the renovation price range of $150,000 to $750,000, provided the total value of the house and land combined does not exceed $1.5 million prior to the knockdown.For example, if you own an older home in Baulkham Hills and the house and land value is under $1.5 million, you could potentially knock down the existing home and build a new home for between $150,000 to $750,000.
Investment properties are excluded from the grant
Applicants must be over 18, an Australian citizen, and must be an individual - not a company or trust
Construction must be contracted to start within three months of the contract date
The HomeBuilder grant will be paid by the relevant state or territory authority and will be paid when you make your first progress payment
If you're a first home owner, you will be eligible for both the $10K first home ownership grant and the $25K HomeBuilder grant, so long as the home build is under $750K. You could be eligible for up to $35K off your new home build!
For more information about the HomeBuilder grant, check out the HomeBuilder fact sheet or the HomeBuilder FAQs.
Why now is the perfect time to build
1. Interests rates are at a record low
Right now, interest rates are at a record low - it's a buyer's market and the average home loan interest rate is around 2%. Here are some numbers to consider when choosing the right home loan for you:
Fixed rate - from 2.09%: Fixed rates are available from one to five years. With fixed rate interest, you know what to expect and you can feel comfortable about your loan repayments for the fixed term
Variable rate - from 2.55%: Variable interest rates are flexible and offer lower exit fees, more flexible repayment options, and attractive features like offset accounts and redraw facilities
For some perspective, in the 1980s and 1990s, the average interest rate was around 17-18%.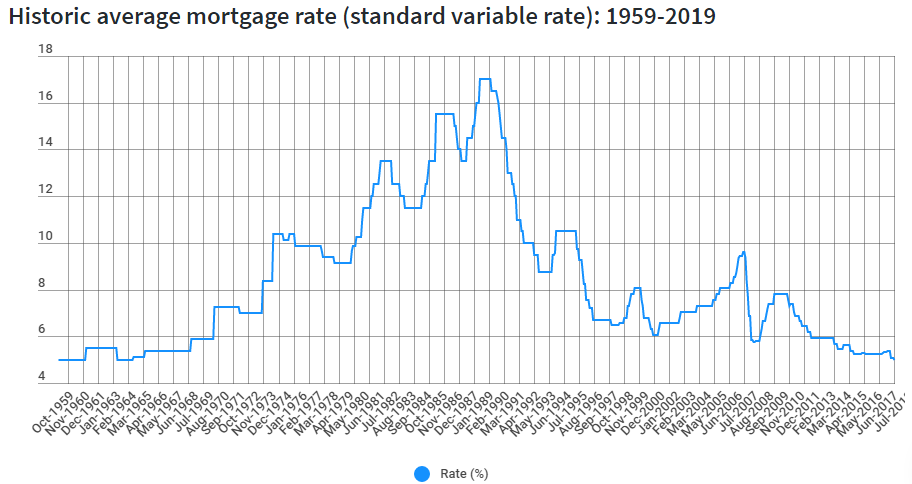 Image: Finder, Alt: average mortgage rate 1959 - 2019
*note we are not at liberty to provide financial advice. We recommend talking to your preferred bank or broker about finance options.
2. You might have more time to research and plan your new home now
We're still fighting to flatten the curve of COVID-19 cases in Australia and thousands of people are still working from home. According to the Centre for Future Work, one in 10 Australian workers (around four million people) can do their jobs from home. Minus the commute to-and-from school or work, there's lots of extra time to rethink your current living arrangements and start planning a new home build.
For families with kids, lockdown can be a little over-crowded: the kids are learning at home, uni students are taking online classes, and office workers are getting things done on their laptops (as far away from everyday noisiness as possible).
Alternatively, you might be inspired by the incentive of the $25,000 HomeBuilder grant and current low interest rates. If you find yourself scrolling through house and land packages, architectural home designs, and potential home loan providers in your spare time, it might be time to start seriously considering and planning your dream home!
First home owners have an even bigger incentive to build their first home - along with the $25,000 HomeBuilder grant, first home owners are eligible for the first home ownership grant of $10,000. You could have an extra $35,000 to build the home you've always wanted!
3. Home Builders are an essential service as of March 2020
4. Current home building promotions have never been better
Along with the new $25,000 home builders grant, we want to help our customers further, which is why we're offering $50,000 worth of upgrades for just $5,000 on any new home build!
When you select a home design from our premium range and deliver the commencement fee within three days of tender, you will receive $50,000 worth of free upgraded items for a $5,000 investment.
From the 20mm stone benchtops, floor to ceiling tiling in the bathrooms, downlights, square set ceilings and more, you will adore all the elegant details added to your new home.
Find out how you can benefit from this great deal with Montgomery Homes.
Take advantage of the $25,000 Home Builder grant and build your dream home today
Now is the perfect time to start planning and designing your brand new home. With the Government's $25,000 home builders grant, our $50,000 worth of upgrades promotion, to low interest rates, there's no better time to build than now.
Get in touch with the Montgomery Homes team
to find out if you're eligible for the $25,000 HomeBuilder package and how we can have your contracts signed before the grant end date of 31 December.
Explore our other blog posts
All Articles
Building Process
Featured
Finance Tips
Home Designs
Inspiration Gallery Blog
News & Events
Selections Gallery
Selections Gallery Blog
Styling & Inspiration
Sustainable Living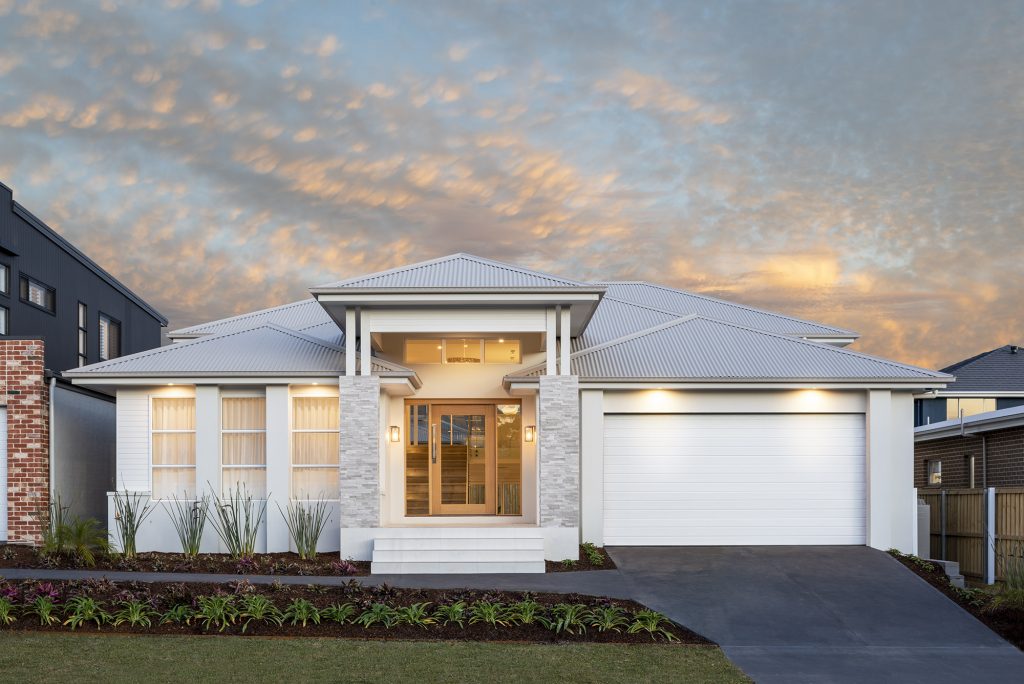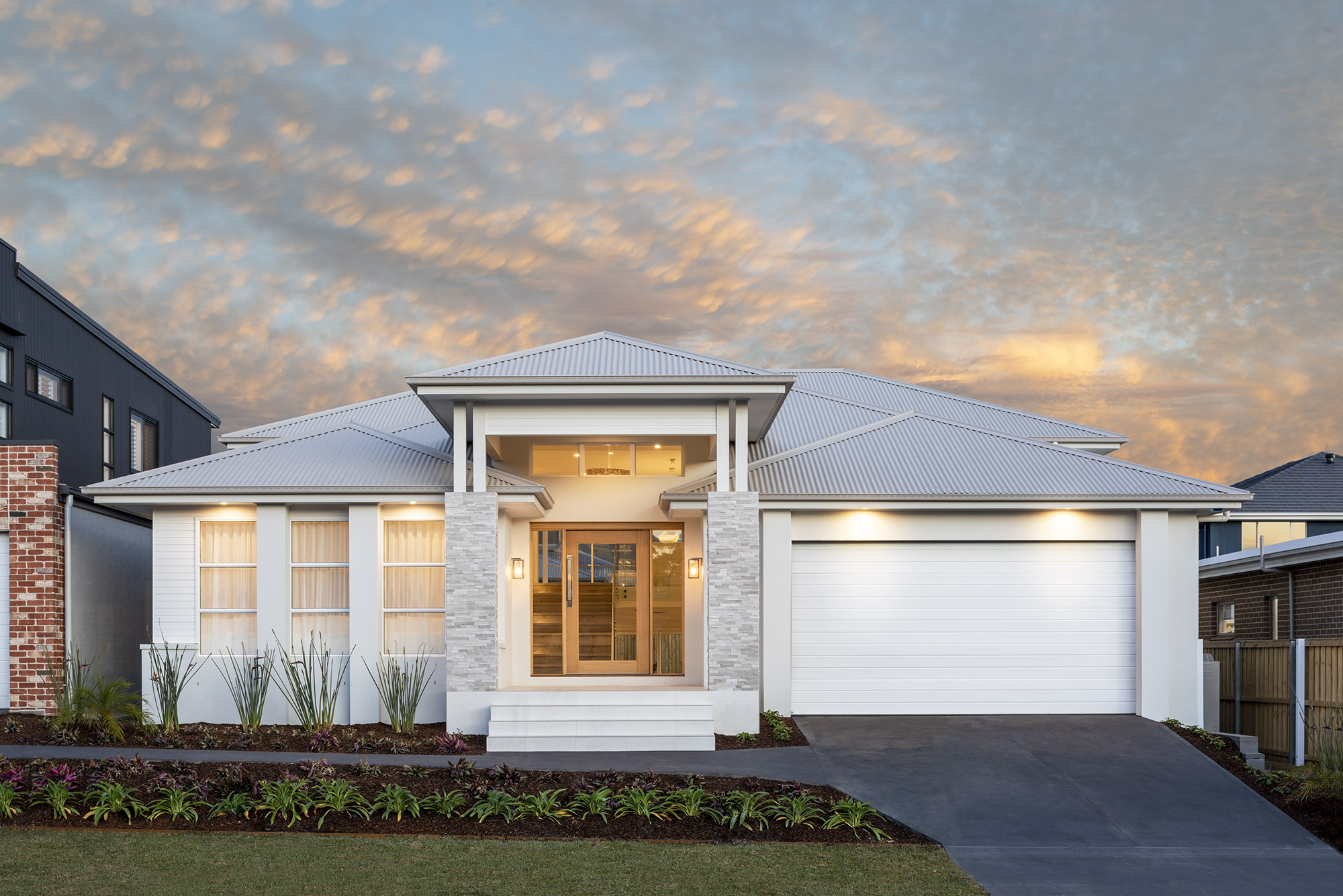 August 17, 2020
Montgomery Homes is thrilled to announce that we have officially opened our doors to four new display homes in Sydney's North West region. The brand new display homes are located at the much anticipated HomeWorld at 19 Gittel Street Box Hill NSW, which is a vibrant new hub surrounded by parks, cycling paths and plenty of outdoor activity centres.
Join our newsletter to receive our latest promotions,
news and helpful building and design tips